Geelong's Record Run – Round 19, 1952: Geelong v Carlton – Cats rev up for finals
 (11/26)
Featuring Jim Norman
Round 19
Geelong v Carlton
Saturday 30th August 1952
Kardinia Park
The last round of home and away games in 1952 provided an entrée for the football ahead and a last chance for two clubs to secure a place the final four. At Kardinia Park the stakes were high for Carlton. A loss to the Cats and a win by South Melbourne would tip them out of the four. The Bloods were in a more precarious position: to jump from 5th to 4th they had to win at the Western Oval and hope that the Cats defeated the Blues. Fitzroy and Collingwood were safe inside the four but the second chance was up for grabs and depended on results going their way. On paper, Fitzroy had a reasonable chance of taking second spot. They were matched against 12th placed St. Kilda, while Collingwood faced their traditional rivals, 6th placed Melbourne. Only Geelong had an unassailable position, as they had already secured the minor premiership. The remaining two matches did not have a bearing on the composition of the final four, however there was great interest in the game at Punt Road as Essendon's John Coleman was within reach of the 100 goal mark for the season.
The motivation of Geelong to defeat Carlton in Round 19 was strong. It was a chance to avenge their crushing loss at Princes Park in the Queen's Birthday match earlier in the season and an opportunity to make a pre-emptive strike on a potentially difficult finals opponent. For the old dark navy Blues it was simple: win and stay alive in 1952.
The Football Record (30/8/52) lamented the fact that the game was to be played at Kardinia Park and not the MCG where a crowd of well over 60 000 could be comfortably accommodated. It predicted many Carlton followers might miss out on seeing the game. The crowds did flock to Geelong that day. A crowd of 49 100 attended, well above Kardinia Park's 1952 season average of 28 000.
Kardinia Park in 1952 was a very different ground to the GMHBA Stadium of today. It was more like a country football venue than a suburban ground or a city stadium. While it retains its historical home ground advantage for Geelong, it has lost its low-rise wooden grandstand, white picket fence, grassy terraces and the backdrop of towering pine trees.
The teams
Geelong
| | | | |
| --- | --- | --- | --- |
| B. | Hovey | Morrison | Sharp |
| HB. | Middlemiss | Hyde | Williams |
| C. | Worner | Palmer | Fulton |
| HF. | Turner | Flanagan | Davis |
| F. | Pianto | Goninon | Norman |
| Foll. | McMaster | Renfrey | |
| Rov. | Trezise | | |
| Res. | Herbert | S. Smith | |
Carlton 
| | | | |
| --- | --- | --- | --- |
| B. | Conley | Grieve | Caspar |
| HB. | Green | English | Brown |
| C. | Kerr | F. Stafford | Thomas |
| HF. | Chick | Milroy | Beasey |
| F. | Davies | Warburton | Comben |
| Foll. | Hands | Howell | |
| Rov. | Mills | | |
| Res. | Spencer | Guy | |
Geelong made two changes selecting Terry Fulton in preference to Les Reed on the wing and bringing ruckman Norm Sharp back into the team after a long stint on the sidelines with an injured hand. Carlton's only change was the return of Laurie Kerr from injury.
The trains pulled out of Spencer Street Station packed with the "Blues' Army" on its way to Geelong and there was an unusual sight at Kardinia Park to see queues at 7am. The grandstand was full by 10am. The attendance surpassed the previous record by an amazing figure of 13 000.
Carlton got off to a bright start with Jack Howell dominating in the ruck and with their defence on top, Geelong were goalless in the opening term. Geelong's half back line shifted into top gear thereafter and with withering pace and fast ball movement assumed the role of attackers rather than defenders. In the second quarter, George Goninon started to kick goals and the Cats' forward line started to operate smoothly. The home team were never troubled after that point and dominated proceedings for the rest of the afternoon. Carlton could only manage three six-pointers for their trip to Corio Bay.
The match was a far cry from the Round 9 meeting between the two teams when the Blues jumped out of the blocks and kicked eight dazzling goals in the first quarter. On that occasion it was Carlton's pace, strength and team work that stood out.
Scores
Geelong            0.5         5.9         9.13      10.17 (77)
Carlton             1.3         2.6         2.10      3.14 (32)
Goals: Geelong – Goninon 4, Turner 2, Trezise 2, Norman, Pianto
Carlton – Mills 2, Caspar
Best: Geelong – Hyde, Williams, Morrison, McMaster, Turner, Renfrey
Carlton – Hands, Conley, Kerr, Grieve, Howell, Guy
Umpire:             Jamieson          Attendance: 49 100
Reserves:  Carlton 8.18 (66) defeated Geelong 8.12 (60)
Around the grounds
At the Junction Oval the centre of interest was on whether Fitzroy could win and give themselves an outside chance of taking second position. St. Kilda had other ideas and led all afternoon to win by six points over the inaccurate Maroons.
At Victoria Park Collingwood did no favours for Fitzroy and easily accounted for Melbourne.
At Punt Road all eyes were on Essendon's number 10. Could he kick six goals and take his season tally to 100? No problem – Coleman booted nine goals out of his team's 11, but Richmond finished the season with a comfortable win.
At the Western Oval Footscray put an end to South Melbourne's finals hopes with a 30 point win.
At Glenferrie Oval North Melbourne pulled away from the Hawks to win by 23 points.
The ladder 
| | | | |
| --- | --- | --- | --- |
| ROUND 19 | M | Pts | % |
| GEELONG | 19 | 66 | 134.7 |
| COLLINGWOOD | 19 | 56 | 144.4 |
| FITZROY | 19 | 52 | 105.4 |
| CARLTON | 19 | 48 | 112.4 |
| SOUTH MELBOURNE | 19 | 46 | 105.5 |
| MELBOURNE | 19 | 38 | 103.0 |
| NORTH MELBOURNE | 19 | 36 | 96.8 |
| ESSENDON | 19 | 34 | 113.6 |
| RICHMOND | 19 | 32 | 92.6 |
| FOOTSCRAY | 19 | 20 | 77.1 |
| HAWTHORN | 19 | 20 | 69.6 |
| ST. KILDA | 19 | 8 | 68.1 |
Leading goal kickers 
| | | | |
| --- | --- | --- | --- |
| John Coleman | (Essendon) | 9 | 103 |
| George Goninon | (Geelong) | 4 | 52 |
| Jock Spencer | (North Melbourne) | 5 | 51 |
| Noel Clarke | (Melbourne) | – | 49 |
| Tony Ongarello | (Fitzroy) | – | 47 |
John Coleman, after whom the Coleman Medal for the leading goal kicker in the VFL/AFL was later named, kicked 100 goals or more on three occasions in his career. Remarkably, he kicked 537 goals in his 98 games of League football.
Next week: The 1952 Second Semi-final – Geelong v Collingwood
Plus a look at the First Semi-final – Fitzroy v Carlton
Next week's featured Geelong players: Cyril ('Bill') McMaster and Bernie Smith
And for the opposition: Frank Tuck (Collingwood)
This week's featured Geelong player: Jim Norman from Horsham
Jim Norman (jumper number 30) was recruited by Geelong in 1950 from Wimmera League club Horsham. At age 19 in 1947, he was the country club's best and fairest player. Norman played in five of Geelong's record 26 undefeated matches and 37 games in total for the club. He was a member of Geelong's premiership winning teams in 1951 and 1952. Playing as a ruckman who rested in the forward line, Norman thrived in the big games where he didn't mind throwing his weight around. In 1951 he was suspended for six weeks for "hacking" an Essendon opponent in the grand final. The 1952 grand final was his last appearance for Geelong due to a knee injury he sustained in the 1953 pre-season.
In 1956 Jim Norman was appointed coach of Golden Point (Ballarat League) replacing Allan Killigrew who went to the coaching position at St. Kilda.
For the opposition: Vin English (Carlton)
Recruited from Sandhurst (Bendigo League), Vin English played 115 games in the centre half back position for Carlton between 1950 and 1956. Although it was a lean period for Carlton, English did play one final match in his VFL career, the 1952 first semi-final against Fitzroy. He made the most of the opportunity and was named best on ground.
English wasn't a speedy player, but he made up for that with excellent concentration, durability and strength. His safe marking and a long kicking were great assets to Carlton's defence. He was a good old-fashioned close checking man-on-man type of player.
Country football connections
Vin English was originally from the Riverina where he played for the Methul Football Club in the Ariah Park and District League. In 1947 he played alongside three of his brothers (Bernie, Ron and Allie) in Methul's premiership team. Two of his other brothers also played in premiership winning teams that year: Jack at Rannock (Temora and District League) and Frank at Narrandera (South West League). All six brothers moved to Sandhurst to further their football careers, but only Vince played in the VFL. After leaving Carlton, Vin English went to Colac (Hampden League) as captain coach.
Vin English's former club Sandhurst were Bendigo League minor premiers in 1952 but were defeated by Castlemaine in the grand final. His future club Colac won the 1952 Hampden League premiership.
Jim Norman's former club Horsham did not reach the Wimmera League finals in 1952, while his future club Golden Point (Ballarat League) lost the first semi-final a week earlier.
Meanwhile …
The Snowy Mountains Scheme was three years into its construction in September 1952. It would not be completed until 1974.
At Lake Karrinyup in Perth, Australian golfer Norman von Nida won his second Australian Open championship. He carded a last round of 68 for a record 72-hole aggregate of 278.
Prime Minister Menzies announced that Sir William Slim would be the next Governor General of Australia, replacing Sir William McKell who would retire in early 1953. McKell was, at the time, one of only two Australian-born citizens to hold the position.
To read about the earlier games in Geelong's run, click HERE.
Peter also wrote about St. Kilda's premiership season in his 1966 and All That series. You can read that HERE.
The Tigers (Covid) Almanac 2020 will be published in 2021. It will have all the usual features – a game by game account of the Tigers season – and will also include some of the best Almanac writing from the Covid winter.  Pre-order HERE
To return to our Footy Almanac home page click HERE.
Our writers are independent contributors. The opinions expressed in their articles are their own. They are not the views, nor do they reflect the views, of Malarkey Publications.
Do you enjoy the Almanac concept?
And want to ensure it continues in its current form, and better? To help things keep ticking over please consider making your own contribution.
Become an Almanac (annual) member – CLICK HERE.
One-off financial contribution – CLICK HERE.
Regular financial contribution (monthly EFT) – CLICK HERE.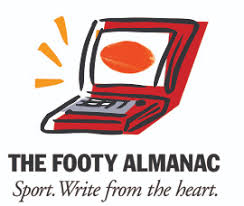 is a lifetime Geelong supporter. Hailing from the Riverina, he is now entrenched on the NSW South Coast. His passion for footy was ignited by attending Ovens and Murray League matches in the 1960's with his father. After years of watching, playing and coaching, now it is time for some serious writing about his favourite subjects… footy, especially country footy, and cricket.