Almanac Memoir (and Music): 'Maybe' by Split Enz
'Maybe' by Split Enz
(Bennelong Point, Sydney. 1975)
I was with my family, on one of those school holiday trips we did when I was young. We'd just been to King's Cross. Thirteen-year-old Catholic schoolboy me found its carnality confronting; a particularly strong memory is a photograph, captioned 'Princess Bareskin', of a nude woman, hairily full-frontal, which I stumbled upon in a shop window at the end of an arcade when I'd briefly wandered off by myself. Odd what one remembers.
Anyway, my family and I were now standing in front of the Sydney Opera House. It was a melancholy grey day, the sky was forbidding, and a chilly wind whipped white caps onto the wavelets rippling the surface of the harbour. The day reflected my mood, as I was still brooding over the excessiveness of the Cross.
My attention turned to a framed square board in front of the iconic building. Behind glass, in white lettering against a black background, were the words: TONIGHT. ROCK CONCERT. SPLIT ENZ. 8 PM. The image of this sign, backed by the building and the harbour, has stuck in my mind ever since.
I knew who Split Enz were – their heavy theatrical make-up, colourful outfits, and general flamboyance and eccentricity had already made an impression upon me. I was intrigued that, being a rock band, they were performing at the Opera House, but I suppose, in retrospect, their extravagant theatricality was a highly fitting match for the venue.
As to the song to best suit this time and place, I confess I'm a little stumped here, as various early Spilt Enz tunes are going through my head – but quite possibly the very quirky, British sounding, Bowie-esque 'Maybe', a very early single written by Tim Finn and Phil Judd, which also appears on their debut album, Mental Notes, is as good a fit as anything could be: 'Maybe she'll come along / Sweep me off my feet … Maybe we'll get it on – ooh la la!'
For those who came to know Split Enz years later, during their commercial phase, 'Maybe' will doubtless come across as a real oddity – but the band were prog rock before they were pop rock, and, to my way of thinking, much more interesting in their earlier period.
(Note: an earlier version of this piece appeared on the Stereo Stories website in 2019.)
To return to our Footy Almanac home page click HERE.
Our writers are independent contributors. The opinions expressed in their articles are their own. They are not the views, nor do they reflect the views, of Malarkey Publications.
Do you enjoy the Almanac concept?
And want to ensure it continues in its current form, and better? To help things keep ticking over please consider making your own contribution.
Become an Almanac (annual) member – CLICK HERE.
One-off financial contribution – CLICK HERE.
Regular financial contribution (monthly EFT) – CLICK HERE.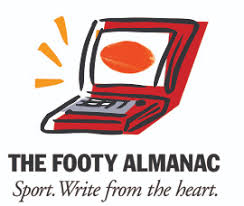 About
Kevin Densley is a poet and writer-in-general. His fourth book-length poetry collection, Sacredly Profane, has just been published (late 2020) by Ginninderra Press. He is also the co-author of ten play collections for young people, as well as a multi Green Room Award nominated play, Last Chance Gas, which was published by Currency Press. Recent other writing includes screenplays for films with a tertiary education purpose. He laments the extinction of Cascade Pale Ale and Kiwi Lager.