Almanac (Club) Rugger: A day at the rugby in Adelaide
Rugby union is a game for all shapes and sizes, yet it is not a game for everyone.  To the casual observer it can be difficult to follow.  General play is a mass of bodies, with more piling on, passing backward to go forward, long kicking duels to and fro, then deliberately kicking the ball out of bounds.  Then you get to the nuances of the scrums and lineouts.
Growing up in country South Australia, rugby on television only existed in the form of replays of Five Nations matchups on the ABC of a Sunday afternoon.  It looked bleak and dreary, even the packed crowds.  The play was all rucks and dive passes, long sleeve jerseys and taped ears.  Closer to home we knew of the Wallabies, but probably more of the mythical All-Blacks and the invincibility of this black jersey.
I have never played rugby, but I like watching it.  I like the rucks and mauls, the forwards roaming from breakdown to breakdown, the tactical kicking, the fullback showing some flair and taking the game on.  That I have never played the game adds to my respect for those that do.  There are very few occasions when I will say "I would have done this …" or "I could have done that".
A season commences and we find ourselves at our local ground.  Old Collegians are taking on Onkaparinga in third grade.  The wife's work colleague is making a comeback.  An ex-pat Englishman, he seems like he could be a decent number 8, but his soft tissues will say otherwise.  His playing day ends early, very early.  Ice is applied.  May just be a 'tweak'.
This is not the Bledisloe Cup, but it is no less engrossing.  On a quiet Saturday afternoon in front of a few family and friends, these third-graders are still chasing their own dreams.
They are the proverbial 'all shapes and sizes'.  There are the young guys in the backs who didn't get into reserve grade.  There are the big guys, some really big guys, who find a home in the forwards.  Some are young, some are old.  There are the playmakers, the older guys who can still see the plays unfolding in their mind, but the body is just a step behind these days.  There is a place for everyone here.
Onkaparinga have the bigger pack, but Old Collegians play the better running game.  There is no kicking here, there is no real need for it.  The play is concentrated on the opposite wing.  A quick survey of the surrounds reveals a gradual slope in that direction.  Players put their body on the line time and time again.  Nobody shirks the issue.  It is all relative, these guys still hit hard, and the ground does not get any softer.
The score is a lot, to not many.  Old Collegians do most of the scoring, but Onkaparinga puts some late points on the board.  But the score doesn't really matter.  They pick themselves up, dust themselves off, and will have another crack next week.  They all still have plenty to play for.
They say rugby is the game they play in heaven.  It is a sunny autumn Saturday afternoon in Adelaide's east.  We enjoy a plate of BBQ meats as a game unfolds in front of us.  It is hard to argue with them.
PS The ex-pat Englishman may not have shown much in his outing at number 8 but he redeemed himself with his catering skills (aka Smokies BBQ) later in the afternoon.  His slow cooked BBQ meat was superb!
To return to our Footy Almanac home page click HERE.
Our writers are independent contributors. The opinions expressed in their articles are their own. They are not the views, nor do they reflect the views, of Malarkey Publications.
Do you enjoy the Almanac concept?
And want to ensure it continues in its current form, and better? To help things keep ticking over please consider making your own contribution.
Become an Almanac (annual) member – CLICK HERE.
One-off financial contribution – CLICK HERE.
Regular financial contribution (monthly EFT) – CLICK HERE.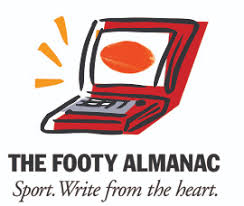 About
Dour opener and close-checking fullback. Peaked early.