Almanac Life: Which one are you?
In a recent social media post, Almanac contributor 'John from the Barossa' declared his partiality to, inter alia, Cadbury Snack.
Nothing wrong with that mind you. Love 'em myself I do.
But I then wondered why Cadbury Snack as opposed to Cadbury Roses. I mean, same manufacturer, same assorted flavours, same negative analysis from the 'Ooh don't you dare eat that' health food nuts. Yeah but why one, not the other?
Lots of think time in lockdown, you see.
Matter of fact, the latest COVID lockdown sees Geelong West Woolworths become my most unlikely but warmly comforting location where, strangely enough, I reconnect with my spirituality. Lockdown will do that to you.
Standing at the northern end of the freezer aisle in no particular hurry, I take the time to observe my fellow shoppers. And I feel reassuringly at one with our shared humanity.
Similarly if you like to Piers Plowman's 'field full of folk' back in the 14th century. Plenty of other more recent similarities today as well – Fairhaven beach in January, Warrnambool races in May, Kardinia Park in Winter and Myer Christmas windows with the next wide eyed generation of kids in December. But for right here right now, you better believe it, Woolies Geelong West during lockdown does it!
It is this precise moment though that the answer to the Snack/Roses dichotomy suddenly hits me like a sledgehammer. Underpinning the whole emotional structure that silently holds society together more broadly, there is an invisible Snack/Roses fault line which goes way beyond chocolates.
Subliminally there is divide across our fellow brothers and sisters that, despite all our similarities, marks out our quirky differences. Moreover it goes much further than just a dog person/cat person, tea person/coffee person difference.
Think about the sample list of 39 matters below for a moment. Sure, they are illustrative and selective but far from exhaustive. Indeed, readers may well wish to add others of their own inspiration.
BUT, as my title asks, it all begs the question…which one are you?
Roses                                                  Snack
Violet Crumbles                                Kit Kats
Drumsticks                                         Cornettos
Roast of the day                                Chicken parmy
Korma                                                 Vindaloo
Hungry Jacks                                    McDonalds
Romans                                              Corinthians
Beethoven                                          Bach
Beatles                                                Rolling Stones
Split Enz                                             Midnight Oil
War and Peace                                  Ulysses
King Lear                                           Hamlet
North by North West                       Rear Window
The Simpsons                                    Futurama
Jetsons                                                Flintstones
Mary Ann                                           Ginger
FDR                                                     JFK
Reagan                                                Gorbachev
Merkel                                                Thatcher
Hawke                                                Howard
Cain                                                     Bolte
Dunstan                                              Playford          (That one was just for your benefit Mickey.)
Ablett                                                  Carey
Farmer                                               Nicholls
Smith                                                  Ponting
Barty                                                   Cawley
Laver                                                   Hoad
Thomson                                            Norman
Freeman                                             Boyle
Pharlap                                               Makybe Diva
Caulfield                                             Moonee Valley      (Headquarters is beyond grubby comparisons.)
Blainey                                               Clark
Roberts                                               McGubbin
Samuel Griffith                                 Owen Dixon
Squatter                                              Monopoly
500                                                      Poker
Combine harvester                           Stump jump plough
Fords                                                   Holdens
Darren Milburn                                John Buchan
So there it is folks. Curious readers may wish to note your author's preference in all above cases is the one first mentioned – some by a country mile but others much more marginally. Such is the nature of these things.
If nothing else, the samples of the Snack and Roses chocolates required for the photos herein in this piece of thoroughly self indulgent whimsy produced a predictable draw at Chez Lowrey.
'Dunno dad. Get some more and I'll get back to you.'
Sigh!
The Tigers (Covid) Almanac 2020 will be published in 2021. It will have all the usual features – a game by game account of the Tigers season – and will also include some of the best Almanac writing from the Covid winter.  Pre-order HERE
To return to our Footy Almanac home page click HERE.
Our writers are independent contributors. The opinions expressed in their articles are their own. They are not the views, nor do they reflect the views, of Malarkey Publications.
Do you enjoy the Almanac concept?
And want to ensure it continues in its current form, and better? To help things keep ticking over please consider making your own contribution.
Become an Almanac (annual) member – CLICK HERE.
One-off financial contribution – CLICK HERE.
Regular financial contribution (monthly EFT) – CLICK HERE.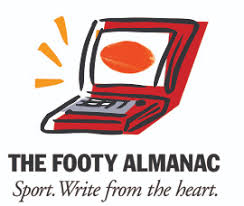 Roger Lowrey is a Geelong based writer who lists his special interests as reading, writing, horse racing, Roman history and AEC electoral boundaries. Some of his friends think he is a little eccentric.