Almanac Life: The Art of Indian Head Massage
The Art of Indian Head Massage
What's your most obscure or unusual qualification? If you can beat mine, you're doing very well indeed; at any rate, I invite you to share yours with the Footy Almanac readership.
Mine is a Certificate of Indian Head Massage from the Centre for Adult Education in Melbourne. I achieved it (and I use the word "achieved" loosely) way back in 2001. True! A former partner encouraged me to do the course, which she did with me. What I recall from the study was an intensive weekend where we sat in pairs for hours on end, on both days, performing a sequence of various finger-based manipulations on each other's cranium – it culminated in a fully-fledged Indian Head Massage on one's partner near the conclusion of the weekend. That's about all I remember, but there may have been a little more involved.
And maybe it's stretching things a bit to call this a "qualification", but I do have the certificate to prove what I did! (See below.) But don't present your head now, and ask me to give it "the Indian treatment" – I've forgotten almost everything about how to do it, and wouldn't even know where to begin!
More poetry from Almanac Poetry can be read HERE
If you would like to receive the Almanac Music and Poetry newsletter we will add you to the list. Please email us: [email protected]
To return to our Footy Almanac home page click HERE.
Our writers are independent contributors. The opinions expressed in their articles are their own. They are not the views, nor do they reflect the views, of Malarkey Publications.
Do you enjoy the Almanac concept?
And want to ensure it continues in its current form, and better? To help things keep ticking over please consider making your own contribution.
Become an Almanac (annual) member – CLICK HERE.
One-off financial contribution – CLICK HERE.
Regular financial contribution (monthly EFT) – CLICK HERE.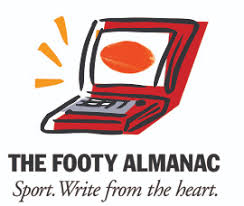 About
Kevin Densley is a poet and writer-in-general. His fourth book-length poetry collection, Sacredly Profane, was published in late 2020 by Ginninderra Press. He is also the co-author of ten play collections for young people, as well as a multi Green Room Award nominated play, Last Chance Gas, which was published by Currency Press. Other writing includes screenplays for educational films.