Almanac Footy: #CollingwoodFC Life
Finals footy done and dusted. Another finals appearance for @CollingwoodFC – out too soon. What about that win over the Eagles though?? I'll be watching that replay.
# Eaglessuck #bringon2021 #Collingwood #Evertheoptimist
4:55 PM . Oct 24, 2020
WTF @CollingwoodFC….it's a trade period…not a slaughter yard. You're breaking my heart.
#ByeAdam #Breakupsaretough #AFLtrades
6:24 PM . Nov 17, 2020
@masonsixtencox tweets on the US election making me love him even more! #46 – it's a good omen….2021 is your year Mason!
#honoraryaussie #Masonforpresident #Collingwood #thanksforvotingBiden
2:20 PM . Jan 22, 2021
Eddie. Is. Gone.
#endofanera #Collingwood #whatawaytogo
7:05 PM . Feb 12, 2021
What's with the 7 man leadership group @CollingwoodFC? Was it a raffle? How does Steele get another shot after last year's debacle?
#thataintleadership #thankgoodnessforHowie #toomanycooks
3:56 PM . Feb 24, 2021
I know its a pre-season warm up game but losing to the Tigers still makes me sick. @CollingwoodFC please make it the last time this year (same goes for Geelong and West Coast….thanks)
#rivals #hatelosing #passionate #Collingwood
11.16 PM . Mar 5, 2021
Hey @CollingwoodFC –FOOTY IS BACK IN MELBOURNE! A first up win will help erase the memories of the off-season shit-show….just saying. You can do it!
#AFLPiesDogs #gopies #herewegoagain #piesforlife
10.43 PM . Mar 18, 2021
For more from Nicole, click HERE.
The Tigers (Covid) Almanac 2020 will be published in 2021. It will have all the usual features – a game by game account of the Tigers season – and will also include some of the best Almanac writing from the Covid winter.  Pre-order HERE
To return to our Footy Almanac home page click HERE.
Our writers are independent contributors. The opinions expressed in their articles are their own. They are not the views, nor do they reflect the views, of Malarkey Publications.
Do you enjoy the Almanac concept?
And want to ensure it continues in its current form, and better? To help things keep ticking over please consider making your own contribution.
Become an Almanac (annual) member – CLICK HERE.
One-off financial contribution – CLICK HERE.
Regular financial contribution (monthly EFT) – CLICK HERE.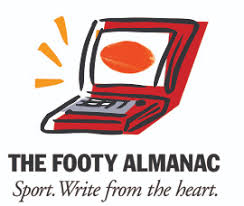 Is a teacher, mother, writer and all-round lover of words!