Almanac Cricket: Blue sky cricket thinking
By Bernard Whimpress
The sky is blue outside but that's incidental. What follows might sound like the cry of an angry man. Might.
Thinking outside commonly accepted norms or beliefs can have benefits but not always.
The first Test match against India begins at Adelaide Oval tomorrow and here I am wondering who the hell will be playing, and, in particular, who the hell will be opening the batting for Australia.
The idea of the 17-man Test squad being named was a bit of blue sky thinking which replaced the 12-man Test team at the start of the 2010-11 Ashes series and it certainly backfired that summer.
Australian cricket has had some ups and downs in the past decade and I remain unconvinced that the squad is a better idea than a team.
I rarely read newspapers these days partly because there's not much in them. And when it comes to cricket reporting I want more than articles consisting almost entirely of quotes from Justin Langer, Tim Paine or whoever is the player hero of the moment. Analysis – Gideon Haigh aside – is thin indeed.
Take for example JL's defence of Joe Burns's loss of form a couple of days ago. Something along the lines of Joe being a good player and good players not losing their ability overnight.
Duh! Wake up. Batsmen throughout cricket history have been plagued by loss of form. Even great players. Greg Chappell had one fallow season bookended by two big tons that kept his average above 40 for the summer, Ricky Ponting had a poor tour of India, David Hookes came from Pakistan with 11 runs from six innings and lost his place in the South Australian side before winning back a position in the national team.
Form matters.
Don't get me wrong, I like Joe Burns. He has received some rough decisions from selectors at various times in his career but 60 odd runs in nine innings is an exceedingly bad trot and he deserves to go.
Let us recall that Matt Renshaw looked he was in for a long residency in the Australian side after making his Test debut in 2016 but was cast aside after an unproductive start to the 2017-18 season and subsequently lost his place in the Queensland team before returning this year in the middle order.
Retaining Joe Burns after a sustained run-drought is blue sky thinking of one type but there's worse – a proposal to elevate Matthew Wade from number six to opening, a position he has never occupied in his first-class career. Such thinking has to rank with the ruination of Wayne Phillips's career as an opening batsman by converting him into a batsman-keeper. That was blue sky thinking in another era.
The addition of Marcus Harris to the squad gives some hope of at least half logic tomorrow but what has concerned me up to now has been the absence of debate in the media about some plainly screwball ideas.
Much as I have had enough of Shaun Marsh as an Australian Test player mention of his recall for one Test match is not as preposterous as that of elevating Wade. Marsh at least remains a heavy scorer in the Sheffield Shield as a top-order batsman.
To throw another couple of names into the mix I now ask how much thought has been given to the call up of Usman Khawaja and Renshaw. Khawaja certainly opened successfully for Australia in the 2016 Adelaide Test against South Africa when thrown into the position at ten minutes notice he made 145 runs, and he gave another dominant display with scores of 85 and 141 against Pakistan at Dubai in 2018. Khawaja and Renshaw also both peeled off big hundreds in their last first-class innings this season so their credentials are certainly stronger than those of Burns or Wade.
There's a big difference between blue sky thinking and another form of BS.
For more from Bernard, click HERE.
To return to our Footy Almanac home page click HERE.
Our writers are independent contributors. The opinions expressed in their articles are their own. They are not the views, nor do they reflect the views, of Malarkey Publications.
Do you enjoy the Almanac concept?
And want to ensure it continues in its current form, and better? To help things keep ticking over please consider making your own contribution.
Become an Almanac (annual) member – CLICK HERE.
One-off financial contribution – CLICK HERE.
Regular financial contribution (monthly EFT) – CLICK HERE.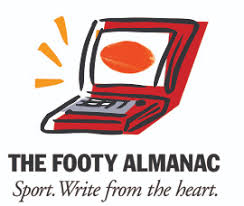 Freelance historian (mainly sport) who has just written his 40th book. Will accept writing commissions with reasonable pay. Among his most recent books are George Giffen: A Biography, The Towns: 100 Years of Glory 1919-2018, Joe Darling: Cricketer, Farmer, Politician and Family Man (with Graeme Ryan) and The MCC Official Ashes Treasures (5th edition).