Almanac (Celebration of) Words: How good is stuff?
How good is stuff?
I don't mean the debris that fills every nook and cranny of my house. That bursts from the cupboards and toy boxes and spreads itself across my desk—no I hate that stuff. I mean the word. Stuff. An Aussie word through-and-through. I hear it a hundred times a day in the classroom. Often I'm the one yelling it at excited backs as they run for recess, "Pack up your stuff before you go out…"
Stuff is there for every parent to exclaim after living through sleepless nights. Their sleep stolen by the nocturnal wanderings of children, suffering ailments of every design, before having to get up and function as humans the next day. "Geez, I'm stuffed!" Knackered, exhausted, bone-bloody weary; take your pick. The sentiment is perfectly clear and felt with resounding clarity by work colleagues and friends alike.
Stuff seems to make a regular appearance every footy season. When the Pies are already three goals down, with seven minutes to go and one of the blokes in the black and white stripes stands 30 metres out and misses in true Collingwood style, there is the groan of "Awww, now we're stuffed." Translation—all hope is lost. The desperation of the situation has reached an all-time high. Don't bother watching the rest.  (A side use of this exclamation is when an opposition player has clearly taken out one of our own and an impending 'holiday' looks likely, "He's totally stuffed.")
And my favourite. The Aussie exclamation that is as G-rated as it gets, but lets the recipient appreciate your true feelings. "Go and get stuffed!" Optionally followed with 'ya bastard', it's full of feeling and can be thrown with a friendly smile or a face like thunder to gain the desired effect.
Stuff might not be the chosen word of Keats and Austen, but it's a word with feeling and meaning. Like your favourite pair of jeans, it can be dressed up or down. Suitable for any occasion, its flexibility is its power.  Remember to enjoy the good stuff in life!
Nicole Kelly's novel Lament was released in October 2020. Visit www.hawkeyebooks.com.au/lament/ to order your copy or you can visit www.hawkeyebooks.com.au/nicole-kelly to contact her. Otherwise follow me on Twitter @ruralvicwriter
The Tigers (Covid) Almanac 2020 will be published in the coming weeks. It will have all the usual features – a game by game account of the Tigers season – and will also include some of the best Almanac writing from the Covid winter.  Pre-order right now HERE
To return to our Footy Almanac home page click HERE.
Our writers are independent contributors. The opinions expressed in their articles are their own. They are not the views, nor do they reflect the views, of Malarkey Publications.
Do you enjoy the Almanac concept?
And want to ensure it continues in its current form, and better? To help things keep ticking over please consider making your own contribution.
Become an Almanac (annual) member – CLICK HERE.
One-off financial contribution – CLICK HERE.
Regular financial contribution (monthly EFT) – CLICK HERE.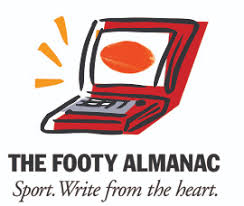 Is a teacher, mother, writer and all-round lover of words!