Almanac Books: Bernard Whimpress talks about Wisden
Join Bernard Whimpress on Tuesday, 6 July at 11am in the Hetzel Room of the Institute Building, Adelaide  for his next talk for the Friends of the State Library's long-running Books in My Life series.
Bernard will be addressing just one book – Wisden Cricketers' Almanack – and will cover not only the book's history since 1864 but how his reading of it has changed since he first dipped into its pages at the age of twelve.
He first gave this talk to the Adelaide Club in 1996 but this expanded version is illustrated as well.
The event is free but you need to register so please do so via the State Library or Friends of the State Library websites under Events.
If you don't know where the Institute Building is you should, as it's the oldest on Adelaide's cultural precinct and is located on the corner of North Terrace and Kintore Avenue across the road from the War Memorial.
Bernard will be kicking in for lunch, most likely at the University Club so join that as well.
Do you enjoy the Almanac concept?
And want to ensure it continues in its current form, and better? To help things keep ticking over please consider making your own contribution.
Become an Almanac (annual) member – CLICK HERE.
One-off financial contribution – CLICK HERE.
Regular financial contribution (monthly EFT) – CLICK HERE.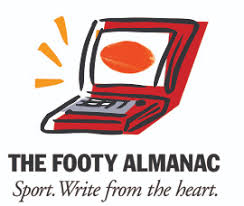 Freelance historian (mainly sport) who has just written his 40th book. Will accept writing commissions with reasonable pay. Among his most recent books are George Giffen: A Biography, The Towns: 100 Years of Glory 1919-2018, Joe Darling: Cricketer, Farmer, Politician and Family Man (with Graeme Ryan) and The MCC Official Ashes Treasures (5th edition).