As 1971 loomed, West Torrens had another new coach, a new guernsey and the fervent hope that 1953 wouldn't be the last time it would win a SANFL Premiership. Would Amateur League supremo Alan Greer be the man for the hour? Would its minimalist take on the Eagle emblem foreshadow a 70s resurgence? How would they go without Lindsay Head? Will the bloke with the home-made pies be there after the game?
(8) Bob Wildy, 25, 5ft 9in, 12st 7lb
Bob Wildy was West Torrens' Thirds (U19s) captain at the start of 1964, but ended the season in Jim Slaven's senior side, playing the last five games of the season with seven goals. Torrens finished with 10 ½ wins, narrowly missing the final four.
Wildy's no. 25 guernsey was traded up to no. 7 in 1965 and he started the season brightly. After appearing in the first ten matches, his final appearance in a dismal year for the Eagles was in Round 12.
With a new coach, 1953 Torrens premiership defender Ron Ashby, and another new number (#4) Wildy's robust style came to the fore in the second half of 1966. His dozen goals from 17 games had Wildy seemingly on the brink of cementing his place in the seniors for years to come. Ashby had taken the Eagles back to fifth spot, despite the rigours of operating his pre-dawn milk round.
With his guernsey numbers resembling a Cape Kennedy countdown, Wildy only wore the #3 for Rounds One and Three in 1967. His team won five of its first seven games, but did not win again until the final round, finishing eighth as a result.
The arrival of John Birt as the new Captain-Coach at Thebarton in 1968 coincided with Bob Wildy's decision to prioritise his architectural degree over footy and he took no part.
Wildy returned in 1969 (wearing #16), slotting into a defensive role under Birt. The side only won four of its first ten outings but stormed into the final four by winning ten games straight. It levelled with North Adelaide after defeating them in Round 19 at Thebarton and sealed a finals berth with a rare win at Alberton while North was being tossed by the reigning premiers at Unley. Wildy had made the back pocket his own, playing all twenty minor round games. He was high in Torrens' best in the drawn First Semi-Final against West Adelaide and his sprint and diving lunge to smother a certain West goal sent the crowd wild.
He was also prominent the following week, but his best season so far came to an end when Westies got home by 21 points.
1970 saw the Eagles (wedge)tail off once again, falling to eighth in Birt's final season in charge. Wildy went from strength to strength playing all West Torrens' twenty games, taking the eye with his courage and determined approach on the ground and in the air. In fact, he was the only player in the Blue and Gold not to miss a match over the previous two seasons. He also scored the first of his two career Magarey Medal votes.
Although not as well-known as his Mobil teammates, Wildy was an inspired choice for the 1971 Series. Being the only bearded player selected, the photographer missed the opportunity to depict Wildy in his typical chest-out charging-down-the-field countenance. Indeed, even the "microscopic spoggy" (as the Football Budget once referred to it) on the new for 1971 Torrens guernsey is barely discernible.
Wildy's fourth senior coach was Port Adelaide premiership player Alan Greer, who came to the club in 1971 with a particularly good coaching record for Adelaide University in the Amateur League (eight Grand Finals, four flags from 1960-1967). Wildy commenced the season with a string of fourteen consecutive appearances, defending stoutly for an Eagles outfit that could only put together three wins to that point. A spinal injury finished his season then and there, although the tide turned for Torrens who won six of their last eight.
Sadly, Wildy was to only play make one more appearance for the Eagles in Round Seven 1972's loss to Sturt at Unley.
Playing Career
West Torrens 1964-72  92 games/23 goals
(18) Peter Phillipou, 22, 5ft 11 ½ in, 11st 7lb
Torrens introduced more than a dozen new faces in 1967. One of these was Peter Phillipou, the son of a Fulham Gardens market gardener from Macedonia. He was a gun junior while at Henley High but had concentrated on university studies before trialling with a mate for the Thirds in the pre-season. At seventeen years old, he was selected on the bench in Round Nine against West Adelaide, having shone in his four Thirds games then his four Seconds outings. He played every game from then on and he was rarely out of the side for the rest of his career at Thebarton.
Phillipou continued to flourish under new coach John Birt, playing all 20 games of 1968 in the centre or on a wing.
Torrens late season improvement in 1969 coincided with Phillipou's shift to a more attacking role. Included amongst his 44 season goals were hauls of six and five and he scored in 18 of his 22 games. Phillipou did well in both the drawn semi-final and the replay, making the best players in both and leading his team's scoring with five goals. He would not play finals again for Torrens for more than a decade.
The only game Phillipou missed in 1970 was when he was named as 21st man for SA in its four point loss to the Sandgropers in Perth. This was the closest he came to SA selection, but was surely an indication of his standing amongst the ranks at the Eagles. Torrens eighth position sealed the demise of John Birt. Although Essendon were keen enough to have him back as coach in 1971, Birt only lasted a season there and spent the following five seasons as assistant coach at Footscray.
Being selected for the 1971 Mobil Cards capped off a swift rise. Phillipou's pose may have been designed to hide West Torrens' new jumper and his wiry frame. He was already renowned for his pace, elusive ability, a capable leap and flashy ball handling.
The Alan Greer years saw his team still ensconced in the lower reaches of the ladder. Phillipou (aka 'Flipper') was appointed vice-captain to John Graham. He picked up eight Magarey votes in 1971 and a further six in 1972, but only played in fifteen winning matches of the forty two that both he and his club had played. He was used either as a wingman, half-forward or occasional rover. Goal kicking hauls of 30 and 43 saw Phillipou lead the Eagles goal tallies in both years (excluding Coca-Cola Cup games).
More Torrens turmoil arrived in the form of Billy Barrot as captain-coach at the start of 1973. Phillipou headed a pack of younger players with 118 games, a long way behind Fred Bills (256 games) and John Graham (175) and was retained as vice-captain.  Phillipou's unbroken games stretch halted after Round 2 when he was uncharacteristically reported against Centrals and copped a four week suspension. He was a regular Torrens representative on Channel Nine's Football Inquest, which had members of the competing clubs answering the "what went wrongs?" on a Saturday evening. Always frank to the point of being labelled "outspoken", Phillipou upset Barrot, who took exception to Phillipou's candid on-screen assessment of the Torrens selection panel. Asserting his authority, Barrot told his vice-captain to not bother reporting to training the following week. The stoush was smoothed over before the next match, but the cracks were already showing.
Injury in the back half of the season also contributed to Phillipou only taking to the field sixteen times in a somewhat forgettable season for him.
His career as an actuary took him to the ACT in 1974. Instead of the chance to play at West Lakes if he had stayed in SA, he joined the Eastlake Football Club in the ACTFL. He was an instant sensation, winning the 1974 Mulrooney Medal for the competition B&F with fifteen votes despite only playing ten games. He was selected for the ACT representative side in the pivot after his first game for Eastlake.
He was the Lakers captain in 1975/76 (winning the B&F both years), the latter also being a premiership year. During his three seasons there, he represented the ACT against Carlton, Tasmania and Queensland and made an indelible mark on Canberra footy for years to come.
Phillipou returned to Thebarton in 1977. In his absence, Bill Barrot had left in acrimonious circumstances, Wayne Jackson had coached Torrens to the 1974 finals, Noel Teasdale had come and gone as coach after back-to-back wooden spoons, Fred Bills had finally retired and Phillipou had missed out on wearing the "yellow braces" version of the Torrens jumper.
Phillipou's new coach was Neil Kerley, with whom Glenelg had fallen out of love with (and vice versa) just three seasons on from the club's triumphant 1973 premiership. The Kerley move was rumoured but denied strongly by Torrens chairman Wayne Jackson as early as mid-1976, but the weight of a 1-4 record on Grand Final day over ten seasons told in the end and Kerls became only the second person to coach at four SANFL clubs (Walter Scott at Norwood, West, Glenelg then Sturt was the first).
Phillipou slotted straight back into the Torrens side as Kerley had hoped, continuing as a reliable follower/half forward. He kicked 21 goals from the first ten matches (including two bags of five) without adding to that tally in the succeeding nine appearances. Although finishing three games out of the final five in sixth place, this was a marked improvement on their two wins apiece during the 1975/76 nadir.
Oddly, ten wins in 1978 was enough for Torrens to take the fifth spot, but they were probably best viewed as the best of the rest rather than genuine finals contenders. However, they did knock off eventual Premiers Norwood twice during the season. The club's ranks were boosted by several depth players and their senior ranks gained another valuable season. Phillipou continued to provide reliable service but in a more defensive team-oriented role. Torrens' thirteen goal loss to Port Adelaide was yet another of the club's first-week-of-finals exits.
In 1979 Torrens only won half a game fewer than in the preceding two Kerley seasons but dropped sharply to eighth. Injuries to key players in Dirk Inglis, Neville Roberts and Aldo Floreani couldn't be overcome. Youngster Bruce Lindsay broke Kevin McSporran's run of Best and Fairests. Phillipou's twenty-two games brought him up to 196 games, equal with Floreani who had just finished his third and final year as captain.
Phillipou's eleventh season at Thebarton saw him become the club's genuine elder statesman. His 200th appearance came on Anzac Day 1980 in front of a bumper crowd of 22,709 in a 10 point win over Glenelg at Adelaide Oval. The Eags won the opening five games for the first time since 1961 and new captain Neville Roberts led the charge up forward. After that, inconsistency set in but Torrens remained in the upper reaches of the table. After a haul of nine from Roberts against South, he was lost for a month to injury although Fitzroy recruit Peter Johnston did well to fill the breach. Until the final round, they looked certain to hold onto third spot, but Sturt overhauled them on percentage by thrashing West by 123 points, while Glenelg surged away in the final quarter against Torrens. Phillipou was an injured onlooker that day, although he had only missed one earlier game, bringing up another 20+ season. With no double chance and no Roberts (again), Torrens' dismal finals record continued, eliminated at the hands of Norwood in the first week of finals and Phillipou made his last finals appearance.
Torrens then proceeded to let Kerley slip from its grasp, as the legendary coach once again fell afoul of faceless backroom men (always men). Kerley returned to West Adelaide and was at the helm for Westies' 1983 premiership win over John Halbert's Sturt. Kerley coached his fifth and final club Central District from 1988-90.
New coach Lindsay Head was never going to succeed with such a riven club, but he, along with stalwarts such as Phillipou, Roberts and McSporran toughed it out in 1981. Previously Captain-Coach in 1961/62, Mr 55/58/63 failed to inspire in his second go as coach (twenty years after his first) with a 3 ½ win ninth placing.
In 1982, Glen Elliott was given the coaching job after his very brief playing stint at Port Adelaide. In his thirteenth season the 239-gamer Phillipou was chosen to skipper West Torrens as Roberts decided to join Norwood. "Rocky" enjoyed a colossal six season run at the Redlegs which included two flags ('82 and '84) and a century of goals in 1984. Those left behind saw Torrens stuck in ninth spot. The captaincy did not seem to have any effect on Phillipou's output, playing all bar two matches whilst scoring 24 majors.
Retaining the captaincy in 1983, time finally caught up with the durable Eagle and he was only able to appear in the League side spasmodically, adding ten games. Phillipou was an onlooker when Torrens won some consolation silverware in the SANFL (mid-week night) Grand Final against South Adelaide. Robert Enright held the coveted Escort Cup aloft in front of nearly 8,000 diehards at Thebarton Oval. Eight regular season wins wasn't enough for the Eagles to rise above another ninth spot.
Ceding the captaincy to Bruce Lindsay, a final fling in 1984 was cut short after one Escort Cup game. Peter Phillipou hung up his boots after 272 games and 221 goals at West Torrens after eighteen selfless senior seasons, where he played every position except knock ruckman.
Playing Career
West Torrens 1967-73, 1977-84 272 games/224 goals
Eastlake (ACT) 1974-76 50 games (1 premiership)
(28) Fred Bills, 29, 6ft 1 ½ ins, 15st
Hindmarsh lad John Frederick Bills went to Findon High and intended playing for local club Flinders Park before the already strongly built lad impressed West Torrens officials at a Colts trial in 1959. When the season proper started, 'Fred' was selected in the League side for the season opener against South Adelaide having bypassed the lower reaches of the club. He was dropped to the Seconds after two unspectacular games. Under the guidance of Seconds' captain-coach Bob Hank, Bills spent the next few months learning about senior footy, before regaining his spot permanently and using his robust physique to maximum effect for the next seventeen seasons.
Bills quickly developed the nickname of 'Fiery Fred' and he enjoyed playing the role of "being one of those blokes who is prepared to mix it up with whoever comes along". Under Captain-Coach Lindsay Head, Bills used the ruck-rover (or follower) position to provide both protection for his teammates and possessions for his team.
He flourished in his second season, leading the Torrens Magarey votes with nine from his eighteen games, but 1960 was Head's last year as Fred's coach after two fifth-placed seasons. The club's 1960 Annual Report noted that "a sharpening of speed would make [Bills] a top line player", not the last time that Bills' lack of toe would be remarked upon.
Dick Reynolds, one of the titans of the national game, was appointed coach in 1961 and he brought with him Essendon's long kicking youngster Bob Shearman. The Eagles supplied four South Australian players for the Brisbane Carnival – Head, Shearman, Wagga recruit Geoff Kingston and Bills. All four played in the final match against Tasmania, Bills' only appearance. Torrens lost the 1961 First Semi-Final to fourth-placed Norwood. Fred Bills took out the 1961 club Best and Fairest, despite the umpires ranking Bills behind the other three Torrens State reps on Magarey night. If he wasn't necessarily the "fairest" Bills was already worthy of the "Club Champion" tag.
During a 1962 state game against the Sandgropers, Bills cemented his fearless status when he overcame a severe knock to the face to stand tall in the last quarter and shepherd his state to victory. At club level, Torrens repeated its finals exit in the first week, again against Norwood.
The 1963 season was the last time that West Torrens would ever come within reach of a premiership. After recovering from a slow start to the season, the Eagles took on all comers and didn't lose for three months to cement top spot. The final round loss to Port was repeated in the Second-Semi and a week later, North brought Reynolds' tenure at Thebarton to a close after four finals losses in three season. During the season, Bills was a member of the famous SA win over Victoria at the MCG, which he regarded as the most notable game of his career.
Bills was chosen as one of the 1964 Mobil Card series. Blair Schwartz's notes once again summed up the essence of the players, with these words:
"If votes were awarded for hard work and persistency, this hard-hitting ruckman would be amongst the leaders… he has done the "bullocking" for West Torrens and by foiling star opponents has enabled taller team-mates to do most of the hitting out… he can also fill the role of a knock ruckman."
He passed the century of club games in a fifth-placed season for his club under new coach Jim Slaven. Somewhat surprisingly, his two appearances for SA against Victoria and WA were his last for the Croweaters. Bills took out his second Eagles B&F, despite being outpolled for the Magarey Medal by four of his teammates, another sign of his value to the club.
He had attempted to join South Melbourne at the start of 1964, but according to Bills, Torrens promised that they would grant a clearance for 1965 instead. Bills consequently moved to Melbourne late in 1964 and began training with the Swans. A leadership stoush at Thebarton put an end to any clearance for Bills. He was given the club captaincy due to Shearman's move to Sturt. However, Torrens plunged down the ladder, winning only four matches. At season's end, Bills was the second most experienced Eagle with 123 games under his belt.
Bills was captain for the next two seasons under Ron Ashby, but both 1966 and 1967 saw Torrens amongst the also-rans.
The Torrens-Essendon connection resurfaced in 1968 with the appointment of John Birt as captain-coach. Lindsay Head was Birt's deputy. Bills remained as competitive as ever.
1969 was an exciting year for the SANFL competition with Glenelg's emergence under Neil Kerley, highlighted by the leviathan goalkicking feats of Fred Phillis (remembering that Bulldog Ric Vidovich only needed 62 goals to top the league in 1968). The Eagles were mid-table until they unleashed a ten game winning run that saw them as the form side in league when finals came around. Torrens were hot favourites against West Adelaide in the First Semi-Final but couldn't respond to the heat generated by Murray Weideman and Co. after half-time. The match ended with the scores locked with Bills named as Torrens' best player. In the replay, Bills was again in the BPs. As always, Fred was at his best when his club needed him. Unfortunately not even Bills could drag his club across the finish line and the familiar headline "Torrens Out In First Round Of Finals" was needed by the Sunday Mail.
Bills won his third Torrens Best and Fairest in 1970 and brought up his 200th game. His club was not satisfied with eighth place, but Birt was off to coach Essendon in 1971. Upon Lindsay Head's retirement, Bills was Torrens' most senior player.
Fred Bills looked anything but fiery or fearsome when he posed for the 1971 Mobil Cards, holding the obscure brand of footy gently as if he was taking his first ever shot for goal.
The Alan Greer years saw West Torrens lodged in seventh spot in both 1971 and 1972. Fred was new captain Glen Pill's deputy in 1971. Bills might not have been getting any faster, but he also wasn't getting any softer. He had a hidden power that seemed to cause nearby opponents to shorten their stride whenever they were in his vicinity.  He once challenged a teammate to a match race of sorts. Lining up twenty paces apart with the ball placed half-way between them, Bills got to the ball first – as he always did. His fourth B&F in 1972 came in the year Bills had racked up 250 games. His fifteen Magarey Medal votes was a career high, and he tied for third behind Malcolm Blight and Sonny Morey.
In 1973 Bills' seventh club coach was the erratic Victorian Billy Barrot. The Eagles veteran's legendary toughness hadn't waned and he played twenty one solid matches to finish on 277 appearances. Torrens finished seventh.
Chaos reigned during 1974 and Barrot bailed back to Victoria mid-way through the season. It was no coincidence that once Wayne Jackson provided some stability at the helm, Torrens moved into finals contention. By this stage, Bills had moved to Balaklava as a publican, but he and the club were both keen for him to continue with a view to playing 300 games. Bills' first ever suspension (for one match) meant that Torrens had to defeat Glenelg in the First Semi-Final or else he'd be stranded on 299 games at the end of 1974.
His Football Budget player profile for that game said, in part
"In his 16th season of league football, Fred has forgotten more about the game than most ever learn. If Torrens win today, he will become the second South Australian [after Lindsay Head] to have played 300 league games."
He was stranded on 299 games at the end of 1974.
With Jackson only an interim coach, Torrens selected Noel Teasdale as its coach for 1975 on the back of a record of 9th, 7th, 9th and 10th from his four seasons at Woodville. Fred's much awaited 300th appearance came in the first round's loss to Sturt at Thebarton. In an otherwise miserable season, Fred didn't play in a winning side until his legendary finale against West Adelaide on August 9th at Thebarton. He deserved better than the high farce that accompanied his farewell game although his eagerness to enter the field in the third quarter (he was named on the bench), caused mayhem as the injured John Cassin had not yet left the field.
Bills flirted with a return to playing when Neil Kerley added West Torrens to his bulging coaching cv in 1977, but alas, it came to nothing.
He coached West Torrens and Woodville at Reserves level
Fred Bills was inducted into the SA Football Hall of Fame in 2002.
Playing Career
West Torrens 1959-75, 313 games/58 goals
South Australia, 7 games
(37) Glen Pill, 28, 6ft 2ins, 14st
Growing up in Renown Park as a keen Eagles follower, Glen Pill almost became a Rooster, but Bob Hank gave him the once-over as a junior and suggested that he may have a future a Thebarton.
His league debut came in Round 15 1960, playing in an easy West Torrens win over South Adelaide at Kensington Oval. Under captain coach Lindsay Head, that was the only game he played that year.
A neat player from the outset, Head joked that Pill played with a comb in his sock but considered him a very good player.
Under new coach Dick Reynolds, Pill played each game of 1961, impressing as a versatile big-bodied type who could be used in the ruck or a centre half back, with the occasional forward foray. Torrens developed a skilful style encouraged by Reynolds and bolstered by the likes of Bob Shearman, Geoff Kingston, Head and Fred Bills, all of whom played for South Australia in that year's Carnival. Nudged out of second spot on percentage, Torrens was outplayed by eventual Grand Finalist Norwood in the First Semi-Final.
West Torrens leapt out of the gates in the early rounds of 1962, winning five on end after losing in Round One, before only managing a draw from their next handful of outings. Although lacking consistency they safely held onto fourth spot. Pill consolidated his place in the side with sixteen appearances. Alan Killigrew's Demons (as they were known for a brief period) again ended the Eagles' season in the first week of the finals.
The 1963 Eagles gained the minor premiership, but Reynolds' third year left the club unfulfilled (as they would ever thus be). The minor round was bookended by strings of three losses at the beginning and two straight losses at the end. Pill had missed the last minor round and the Second Semi-Final against Port, who repeated the dose from the week before. Torrens took a three game losing streak into the Preliminary Final. The disappointment of the resultant narrow loss to North Adelaide weighed heavily on Torrens, whose star-studded lineup came up short in September yet again.
It would prove to be as close to a premiership that the club would ever come after its 1953 flag.
The recently retired Eagle Jim Slaven was ushered in as Reynolds' replacement for 1964. Pill was injured mid-season and missed more than a month of a fair to middling fifth placed season.
When Pill was selected as one of Torrens 1965 Mobil Card stars, Blair Schwartz's notes said:
"Strongly-built ruckman who played with greater assurance last season … Muscles his way into position, leaps well and goes for the ball irrespective of anyone in his path. He is busy and persistent and has sufficient pace and stamina to keep going all day… Only slight improvement needed to become a State contender."
Wins were very scarce in the first half of 1965, so Slaven looked to Pill to adopt a key forward role for the remainder of the season. Never one to let down his club or his coach, Pill injected twenty two goals from the last nine games of the season, including bags of five against both Norwood and Sturt. Nonetheless, the Eagles only won four games and finished eighth.
Under another new coach ex-State player Ron Ashby, in 1966 West Torrens were far more competitive and Pill was a key part of that short-lived resurgence. He brought up a thoroughly deserved century of games, joining compatriots Fred Bills, Bob Gibson, Lindsay Head, Geoff Kingston and Barrie Rawson.
1967 was a disappointment for Torrens, failing to maintain its early season success. Not winning a game during June, July and August, the Eagles tasted September success in the final minor round fixture of the season against their hapless neighbours from Woodville. Pill's seventh full season yielded a solid eighteen games and ten majors.
The bottom four sides of 1967 all looked towards Victoria for new coaches in the form of Murray Weideman (West Adelaide), John Birt (West Torrens), Dennis Jones (Central District) and Noel Teasdale (Woodville) in 1968. Torrens seemed a more stable unit, with twelve of the players playing eighteen or more games. Pill was staunch yet again, as his twenty games (and six Magarey votes) would attest to. Torrens finished seventh, defeating finals-bound teams West and North along the way.
They improved further in 1969. Birt showed great confidence in Pill, who was installed as his vice-captain after 143 games in blue and gold. Torrens were mid-table after ten rounds, with four wins. It then went on a ten-game winning streak, overcoming each of the other nine clubs (and Centrals twice) to take fourth spot behind Glenelg, Sturt and West Adelaide. The minor round was completed with a 47 point drubbing of Port at Alberton. Pill had a career best season according to the umpires, his sterling ruck work being awarded eleven Magarey Medal votes – his club's new prominence is evident when looking at its other vote getters in Brian Mulvihill (14 votes), Birt (13) and Head (10).
The first semi-final, pitted Torrens' attacking firepower against West's defensive dominance, but the lower placed but all-conquering Torrens was favoured by most. The Eagles were more accurate overall in the first half, giving them a three goal lead. The Blood n' Tars, through Weideman, applied intense pressure after the break. Mulvihill was blanketed by West veteran Colin Thompson and rovers Gary Wallis (5 goals) and Jack Pannenburg took advantage of Birt having been restricted by "two heavy knocks". West all but overcame the 10 point final change deficit, holding Torrens to 1.4 whilst scoring 3.2 to set up a rematch the following week. The Football Budget had the top five Torrens players as F Bills, Wildy, Head, Phillipou and Pill – the four Torrens players in this article plus the triple Magarey Medallist. (This drawn match indirectly allowed Royce Hart to play for Glenelg in the 1969 Grand Final).
Torrens started the replay in a rush. Phillipou's three goals were the difference in the first quarter until a late David Jonas major for the Red and Blacks. The second quarter was a slog, but West pulled away late in the third quarter to establish a three goal margin.
Robert Day put West four goals in front early in the last. Torrens edged closer thanks to goals from Kevin McSporran and Mulvihill, but it was a close as Torrens would get, eventually losing by 21 points. Pill was named second best for the vanquished, behind his captain Birt. A few years later, the Football Budget described Pill's performances across both finals as "an inspiration".
Unfortunately for Torrens, they couldn't back up their 1969 form in 1970. They managed to lose to every other club, winning seven games and finishing eighth. Glen Pill was still in the form of his career, settling in at Centre Half Back. He was selected in the State squad for the match against Western Australia in Perth and was expected to take over the key defensive position from Sturt's Phil 'Sandy' Nelson. The selectors surprisingly went with Tony Burgan in that position instead and SA lost by four points. Pill was also runner-up to Fred Bills in the club Best and Fairest.
Pill's selection in the 1971 Mobil Cards was not rewarded with a pose befitting his rugged but stylish approach to footy, merely showing him limply dishing one off. The newly installed West Torrens skipper seems almost apologetic – perhaps it was the new Torrens jumper with its less than fearful emblem.
Under new coach Allan Greer, Torrens was propping up the ladder after losing eleven of its first thirteen games. Pill would have been pleased with the late season improvement, with his side winning six of their last eight games, gaining some respectability and confidence for the future. He joined the 200 Club in a big win at Woodville in Round 17, joining West Torrens' Lindsay Head, Bob Hank, Alf Roberts, Fred Bills and Bob Gibson.
John Graham took over the captaincy in 1972, which was a year of treading water at Thebarton. Failing to go on with its late 1971 form, Torrens finished seventh, which was enough to qualify for the (short-lived) Coca-Cola cup – a consolation competition for the clubs that finished fifth to eighth. Torrens knocked over sixth placed Glenelg in the curtain-raiser to the Second Semi-Final between North and Port. They were pitted against Woodville (which had defeated fifth placed Sturt on Fist Semi-Final day) but fell short to the Peckers by a single goal, thus gifting the latter its first piece of September silverware. Pill played very serviceable football for all Torrens' 23 games of 1972.
Billy Barrot's arrival at Torrens in 1973 saw the Blue and Golds in familiar territory, another 7th, but they were only a game plus percentage out of the newly expanded final five. Pill's final season saw him still in very solid form. He was Torrens best player in Round One and he was also best player for Torrens in its final minor round game (a loss to eventual premiers Glenelg). Coupled with post-season appearances, his extraordinary durability allowed him to perform well for all 24 games that season. Pill's swansong was the 1973 Coca Cola Cup Grand Final loss to Port Adelaide.
In 1973 Pill was only the ninth player in SANFL history to bring up 250 games, but he decided to call time on his illustrious career. It took his club and his coach well into 1974 to believe that he wasn't coming back.
Playing Career
West Torrens 1960-73 252 games/83 goals
Many thanks to the following publications and sources:
West Torrens Football Club 1945 to 1990 – John Storer (accessed at MCC Library)
Best of Both Worlds – Peter Cornwall and David Burtenshaw (accessed at MCC Library)
SA Football Budget (writer's own collection)
Footy World (writer's own collection)
australian.football.com
SAfootyarchive YouTube channel
To read all parts from the 1971 SANFL Mobil Footy Cards Series click Here
The Tigers (Covid) Almanac 2020 will be published in 2021. It will have all the usual features – a game by game account of the Tigers season – and will also include some of the best Almanac writing from the Covid winter.  Pre-order HERE
To return to our Footy Almanac home page click HERE.
Our writers are independent contributors. The opinions expressed in their articles are their own. They are not the views, nor do they reflect the views, of Malarkey Publications.
Do you enjoy the Almanac concept?
And want to ensure it continues in its current form, and better? To help things keep ticking over please consider making your own contribution.
Become an Almanac (annual) member – CLICK HERE.
One-off financial contribution – CLICK HERE.
Regular financial contribution (monthly EFT) – CLICK HERE.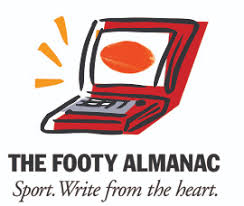 Saw my first SANFL game in 1967 - Dogs v Peckers. Have only ever seen the Dogs win 1 final in the flesh (1972 1st Semi) Mediocre forward pocket for the AUFC Blacks (1982-89) Life member - Ormond Netball Club -That's me on the right