Almanac Rewind: Villain? Virat Kohli and the Hadlee effect
Virat Kohli has been having some fun since he came to Australia, hasn't he? In what has otherwise been an enjoyable and competitive test series, Kohli has been at the centre of all of the verbal shenanigans. If social media is anything to go by (I would recommend going by it as frequently as possible) we Aussie types are not nearly as enamoured with his behaviour as we have been with his exquisite batting and enterprising captaincy in Adelaide.
So why have we taken a relatively quick dislike to Kohli, other than it potentially saving time? There seem to be two schools of thought: either that seeing an aggressive and mouthy cricketer is, for Australians, like looking into a mirror and only seeing the ugly bits; or that he represents the new, young, arrogant face of cricket with a wallet that not so much bulges as throbs at the seams and a sense of entitlement to match. In short, other than being very good at that batting lark, he represents all that is wrong with modern cricket.
Let me add a third theory, we'll just call 'Hadlee's a w*nker'. Not wanting to sound too much like a lawyer on Deal or No Deal, let's prosecute the cases.
The man in the mirror
Virat Kohli is, undoubtedly, a gloriously talented cricketer. His batting during this series has been enjoyable to watch (no matter how much I mutter 'get out' at the screen). The only criticism he faces with bat in hand is the timing of his dismissals. As a fielder, once out of the slips cordon, he is sharp as a Hattori Hanzo sword (confused? see either Kill Bill or 16th century Japan. Kill Bill may be more convenient). The run out of Marsh is evidence enough of that – hopefully as captain he places himself in that mid wicket or mid on part of the world as many have done before him. Just like Ricky Ponting and Allan Border.
He is also brash, talking a good game on and off the field – just like Michael Clarke, Mitch Johnson, Shane Warne, Glenn McGrath, Ian Chappell and many other of our favourite Australian cricketers.
He is an aggressive captain. Although, the most aggressive thing he did as captain in the first four days of the Adelaide test was get in an argument with Warner. But on Day 5, when faced with a daunting run chase, he went for it. He turned what could have been a dull day's cricket (see Adelaide Oval, Day 5, 2008) into a thrilling finish to a meaningful test. Just as Clarke, S. Waugh and I. Chappell would have done before him.
FIGJAM  or all that's wrong with modern cricket
Virat Kohli is 26. He has played 32 tests, 146 one day internationals and 157 domestic T20 matches (to add to his 28 internationals). He provides personal endorsements for some 20 companies/products, from soft drink to clothes to motorbikes and cars to beer to women's skin-lightening creams (I'm sure there's an explanation that makes sense). Last year, SportsPro magazine named him the second most marketable athlete in the world. He dates a Bollywood actress.
They are some interesting figures (particularly his girlfriend, as Groucho Marx would say). It's hardly surprising that this man just oozes entitlement and expects his opponents to respect him despite carrying on like a pork chop. It's not a way to get Aussie fans to like you.
But to be fair, what overseas players do we actually like? Dan Vettori, Phil Tufnell, Monty Panesar – left arm orthodox spinners in losing teams, apparently. I also liked Danny Morrison – any fast bowler with tassels on his shoes is alright with me.
Hadlee's a w*nker!
But, other than Kohli, who don't we like? Kevin Pietersen, Jimmy Anderson, Sourav Ganguly and, most famously, Richard Hadlee. Our relationship with Muttiah Muralitharan is a little complicated to chuck onto this list.
As Jones the Butcher said in Dad's Army: 'they don't like it up 'em'. Let's face it, no-one does (particularly bayonets). Perhaps especially us – the type we dislike are those who are good at sticking it up us. Kohli fits that mould. His batting has been exceptional and he has been confrontational. We prefer our opponents good but not threatening. And we certainly don't like those who are up themselves, regardless of how well it is justified (noting Viv Richards' standing waiver to this rule).
In summary
So what is the most compelling argument? As a classic fence sitter I'd suggest a little bit of all three. I haven't even considered the joy that could be found in examining cultural issues (I mean what is a Gujjar, is Kohli one and does that make any difference to the way he interacts with the world?). If he was Australian would we admire him, or merely tolerate him as we do Warner?
However, now he is captain, Kohli is responsible for ensuring his team (himself included) adhere to the laws of the game, including playing in the spirit of the game. Whether he is up to the task only time (and thousands of tweeters) will tell.
To return to our Footy Almanac home page click HERE.
Our writers are independent contributors. The opinions expressed in their articles are their own. They are not the views, nor do they reflect the views, of Malarkey Publications.
Do you enjoy the Almanac concept?
And want to ensure it continues in its current form, and better? To help things keep ticking over please consider making your own contribution.
Become an Almanac (annual) member – CLICK HERE.
One-off financial contribution – CLICK HERE.
Regular financial contribution (monthly EFT) – CLICK HERE.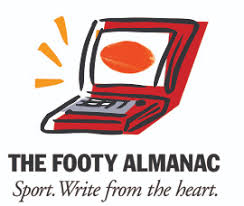 Upholding the honour of the colony. "Play up Norwoods!"