There are many Carlton supporters lamenting at the laughable inability of the Blues to convert opportunities in front of goal.
The club has lost a number of games in the past few seasons due  to poor conversion (i.e. August 2012: Gold Coast 15.8.98 def Carlton 11.20.86), but how do the Blues stack up and what is the trend line across the competition?
Goal kicking accuracy (goals as a ratio to total scoring shots)
Forward line efficiency (goals per inside 50)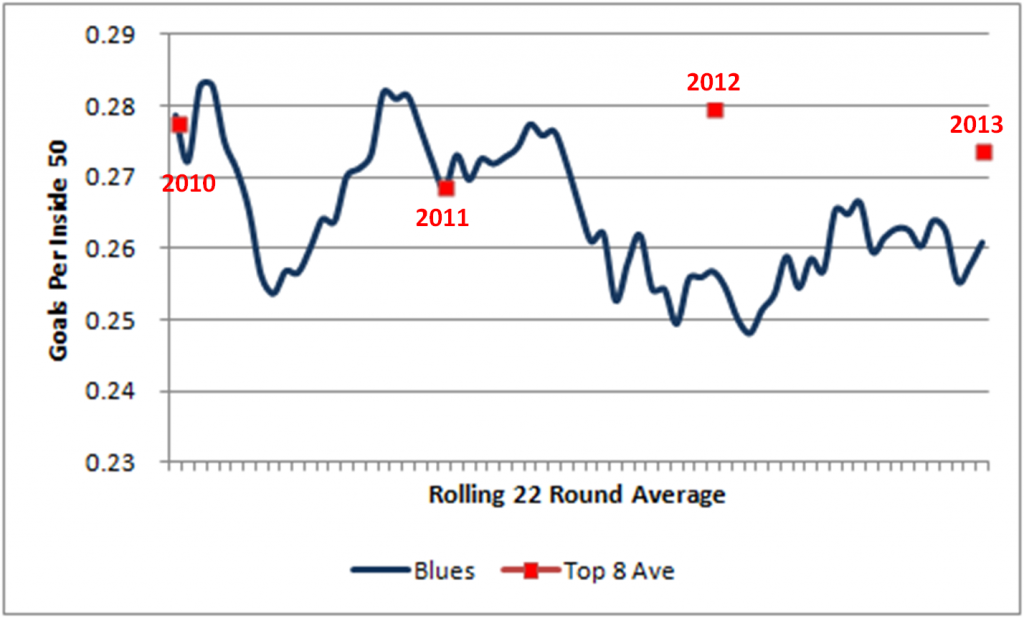 Here you see statistical proof that moving John Barker on from the role of Forward Line Coach was not the worst move Malthouse has made. Although Barker is now coaching a backline that's leaking like Brendan Fevola on a nightclub window.
It's going to be a long year for Blues' supporters.