The Ashes 2021/22 – Fourth Test, Sydney Day 5: An exciting draw as England survive
The Pink Test Day 5
The final day of what has been an interesting Test Match highlighted by the batting of Khawaja and Bairstow.  Australia still in with a chance and England, with renewed vigour, looking to save the game.
In Test cricket there is always an 'if' and perhaps if Stokes fires then The England could still take the game. The pundits are saying that the way the  wicket is playing it will be a draw.
A slow start to the day with both batters' intent on digging in although Crawley makes short shrift of bad balls.  Carey drops Hameed from Cummins in what should have been taken.
However it is not long before Hameed (9) tickles Boland for Carey to make amends with a fine diving catch.  It already has been hard work for the bowlers and wickets will be hard to take.
Surely Hameed will not get a guernsey for the final Test in Hobart?
Malan (4) , after a fine start to the series, fails again when he is bowled Lyon and Australia certainly in with a chance now.
Zak Crawley continues his fine innings and is impressing Australian fans with his attacking strokes all around the wicket. In his current score of 67 he has hit 11 fours.  Very impressive indeed.
As usual, you praise someone and then they get OUT! Cameron Green is quick and one gets past Crawley (77) and he is plumb LBW and England are 3/96 not that the score matters at this stage.  A fine innings by Crawley with 13 fours and fluent strokes all around the ground.
Stokes, obviously in pain, strokes a beautiful four to open his account. One wonders whether he should be batting but his value and determination is beyond reproach. A determined bugger if ever there was one.
A good fight by Stokes and Root against the attack with a couple of near misses. Harris misses one close in that probably should have been taken. Don't know why Labuschagne is not in that spot. He is the best.
They survive to lunch 3/122 with Stokes on 16 and Root on 13 A good morning for Australia and England fighting hard.
The rain continues to plague this Test Match and the players are just sitting waiting for it to abate.  They knew it was coming sometime today.
Unfortunately it could rob us of an absorbing afternoon.
The rain continues and the likelihood
Back on the ground the play dithers along with both Stokes and Root in no trouble.  As has been his want, Boland comes on and in a testing spell to Root he goes around the wicket and the English skipper feathers one through to keeper Carey and all of a sudden the game is alive again. Root c Carey b Boland 24.  OBS has taken 2/14.
I've seen it all now!  Another fine spell from Scott Boland. Before his last over one of the coaches Andrew McDonald comes out and says something to him.  At the end of his next over Boland leaves the field and before he can sit down McDonald confronts him with a bloody computer! I don't think he was saying "do you want fries with that?".
In the series so far Boland has 13/108 at 8.3 per wicket.  Sit down and keep quiet 'Ronald'.
Labuschagne comes on with his overrated leg spin in an effort to snaffle  a wicket from nothing.  The batters have been around for a few years and having nothing to do with his spin on things.
A bit of niggle as they leave the field at tea-time England 4/174  Stokes 46 and Bairstow 10.
Cummins takes the new ball as quickly as possible after tea to endeavour to dislodge the sauce bottles.
New ball makes no impact as the batters look completely at home.  Stokes in particular despite the injury is in great touch. It is a surprise when he plays back to Lyon on 60 and virtually hits the ball to Smith at slip.  While he was in there was a chance of saving the game but there is still a lot of bowling to do from the Australians.
Now Australia has a big chance.  Buttler has had a frightful series with the bat and if they get through him to the tail then the game could end up going down to the wire.
Cummins tries everyone bar Paul Reiffel and comes back on to claim Buttler (!!) himself when he gets him LBW.
Game on as Wood goes LBW to the first ball he receives from the Australian captain. Australia needs 3 wickets and there are still 16 overs to go.
Bairstow continues to be a hinderance and they will need to take his wicket to get into the tailenders.  Boland does make the break through when he gets one to go pad to bat and Bairstow (41) is gone.
An exciting final few overs with Leach (26) touching Smith to Warner at slip.
Cummins is trying everything including even putting on a mask himself and fielding close in. The Australians are like bees around a honey-pot as they try and get Anderson or Broad out.  Jimmy Anderson of course has had more not outs than any other Test cricketer while Stuart Broad knows how to handle a bat.  Who says Test Cricket is dead?  The crowd are on edge, the players are on edge and I imagine even the listeners and viewers are on edge.
It's all over!  England hang on to the death and a draw is a fitting result particularly for England who could not have been any lower entering this game. They showed great courage and in particular Bairstow and Stokes with the bat and Wood with the ball.  Crawley also contributed with a fine 77 in the second innings.
Australia will be disappointed with the result as they chipped away throughout the day in an endeavour to win the game.  A couple of dropped catches didn't help but it was a great finish and both teams are to be congratulated on a fighting display and now to Hobart.
Final day's play of the Pink Test:
Australia 8/416 and 6/265 drew with England 294 and 9/270  Crawley 77, Stokes 60, Bairstow 41  Broad 8 n.o. 
Anderson 0.n.o  Boland 3/30, Lyon 2/28. Cummins 2/80, Smith 1/10, Green 1/38
Man-of-the match  Usman Khawaja 137 & 101 n.o.
To read more from 'Citrus' Bob Utber click here.
To return to our Footy Almanac home page click HERE.
Our writers are independent contributors. The opinions expressed in their articles are their own. They are not the views, nor do they reflect the views, of Malarkey Publications.
Do you enjoy the Almanac concept?
And want to ensure it continues in its current form, and better? To help things keep ticking over please consider making your own contribution.
Become an Almanac (annual) member – CLICK HERE.
One-off financial contribution – CLICK HERE.
Regular financial contribution (monthly EFT) – CLICK HERE.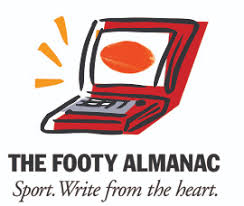 At 80 years of age Citrus Bob is doing what he wanted to do as a 14 year-old living on the farm at Lang Lang. Talking, writing, watching sport. Now into his third book on sports history he lives in Mildura with his very considerate wife (Jenny ) and a groodle named "Chloe On Flinders". How good is that.