Round 8 – Western Bulldogs v Carlton: When you risk becoming the problem…
My expectations of this match-up would have been similar to most interested footy followers: recent history between these two teams suggested something about the way the Doggies play suits us, so it was highly likely we'd be competitive. But I could also foresee a period in the game where the Dogs vastly superior midfield battalion just overwhelmed us. To win, we'd have to hang on through that period, and outside of it take clinical advantage of the chances we did create.
As it turned out, courtesy of an Eddie special, and continued excellence from Harry, we almost pulled it off. A 27 point lead late into the 3rd term had Bluebaggers' hopes high. But it's the hope that always kills us in the end. From that point, the anticipated Bulldog midfield tsunami built momentum, eventually swamping us in the final term.
No Bagger will be happy with us conceding 8 successive goals after leading by those 27 points. I was/am as exasperated as anyone. But for what it's worth, here's my view of what happened, with the caveat that Mother's Day commitments meant I was watching from home on the TV. This is no substitute for seeing it live. Certainly (with the notable exception of Jason Bennett), Channel 7's commentators offered no coherent help understanding events.
If our bitter history of playing at the Docklands stadium has surely taught us one thing, it's that getting smashed out of the middle is the quickest, most direct path to losing games there. I'm hardly a stats worshipper, but a couple from this game were hard to ignore. We conceded 23 centre clearances to just 7 our way. That included a run for them of 15 consecutive centre clearances that began early in the 2nd term and extended well into the last. I might add, the Bulldogs were playing their 3rd string ruckman. They also ended with 60 inside 50's to our 43. It might be worth investigating how we even led in the first place.
We'd hung on grimly through the opening 7 minutes of the match, when they'd had almost exclusive possession in their forward line. Once we steadied, we remained in scoreboard touch at ¼ time largely thanks to a couple of classic opportunist goals from Eddie. Then we had a purple patch in the 2nd term. Well into that term we had maintained disposal efficiency up around 90%. Does that sound like anything we usually sustain? Then in the 3rd term Harry had another hot streak, kicking 3 goals in the opening 10 minutes (that made it 4 from 4 kicks), with Eddie adding his 5th   (from a match total 7 kicks) minutes later. There is ample evidence we played above ourselves to have that lead.
The Bulldogs had also helped us out. Their insistence on kicking the ball on top of Aaron Naughton's head saw Jacob Weitering have an absolute picnic. Sam Docherty also had a decent intercept game. Winning clean possession in defence gave us a good platform for rebounding transition. For a long while this helped offset the centre bounce problem, but it didn't last.
Given the acknowledged midfield mismatch, if you'd have told us Sam Walsh would be held to just a reasonable game, Crippa would be poor, Zac Williams would be getting around like he needed a physio table, and that Marc Pittonet would be our leading clearance winner, most of us would have been bracing for a flogging. From a Bulldogs perspective, they might be wondering what took them so long.
It's obvious many Carlton supporters don't see it that way. There's a proliferation of Carlton-related podcasts and assorted social media opinion these days. I've spent the days since this game sampling the range of reactions. It hasn't been pretty. If you were to believe what you variously hear or read, our list is a bust, the coach is out of his depth, our culture is shot, the club's got too politically correct, we should trade Crippa, we need to get Clarko, Levi needs to eat meat, we need to sack the President (oops, he's already going) and we need to sack all the assistant coaches. The cafeteria manager probably has it coming too. Could the last person left please turn off the lights?
It hasn't all been hysteria. The calmest, most concise summation of our predicament I've heard recently came after the Brisbane game from a guy I don't know called Heath Buck, on his 'My Blue Heaven' video cast. You can listen to it on the link below, particularly the first 15 minutes or so. If you don't, I'll summarise. In essence, he says that what we have been attempting since the start of 2016 is a similar kind of rebuild, not just of our list, but all our football systems, that Gold Coast and GWS have had to do in the last decade. Our case differs because of the weight of our history and the size and ingrained expectations of our large supporter base.
That supporter base is Carlton's biggest asset, but also potentially one of its biggest problems. Despite the abundant lessons of the last twenty years, many Carlton supporters still seem emotionally unprepared for our current reality.
The club may well have erred in predicting a finals spot this season. So far our season reveals us to be the epitome of a middling team. We have played four serious premiership contenders in eight rounds. In all of those games we played well enough to trouble them for periods, but not consistently enough to beat any of them. Our wins against Fremantle and Gold Coast don't look that shabby in hindsight. We beat Essendon. Our worst slip-up was against the Pies. On current form, we might reasonably expect to win 9-10 games as our draw opens up after Melbourne this week.
That means the promoted finals berth won't eventuate, but it doesn't justify the sort of calamity narrative many in the media are pushing, and which many Bluebaggers are buying into. Why are we so much more under the cosh than Essendon? Or for that matter, Hawthorn? Because they think we are an easier mark.
The Teague Train was a product of the fans. If the fans decided they had made a mistake, and the club responded to that once more, please explain how we would avoid just repeating the same mistake? If we were to appoint our third caretaker coach in barely more than six seasons, how do we seriously expect to be viewed by potential replacements?
Plenty of legitimate questions remain about the balance of our list, our coaches and our player development. We have made progress, but it has undoubtedly been imperfect progress. The best way to get some real answers is to see how this season plays out, then have a serious review of our football operations afterwards. I get that bagging your team when it loses is as ingrained in the culture as slagging off politicians. Members who pay their money deserve to have their opinions heard. But in offering those opinions, members need to be honest with themselves. Are you offering real solutions? Or just another problem?
WESTERN BULLDOGS    4.3       6.6       10.8        16.11 (107)
CARLTON                               3.3       8.6       12.10       13.13 (91).
GOALS
Western Bulldogs: Bruce 5, Naughton 2, Hunter 2, Scott 2, Bontempelli, Johannisen, Sweet, Treloar, Lipinski
Carlton: Betts 5, McKay 4, Owies 2, Cuningham, Cripps
BEST
Western Bulldogs: Bontempelli, Liberatore, Bruce, Macrae, Dale, Treloar
Carlton: Weitering, Betts, Docherty, Curnow, McKay
For more from John, click HERE.
The Tigers (Covid) Almanac 2020 will be published in 2021. It will have all the usual features – a game by game account of the Tigers season – and will also include some of the best Almanac writing from the Covid winter.  Pre-order HERE
To return to our Footy Almanac home page click HERE.
Our writers are independent contributors. The opinions expressed in their articles are their own. They are not the views, nor do they reflect the views, of Malarkey Publications.
Do you enjoy the Almanac concept?
And want to ensure it continues in its current form, and better? To help things keep ticking over please consider making your own contribution.
Become an Almanac (annual) member – CLICK HERE.
One-off financial contribution – CLICK HERE.
Regular financial contribution (monthly EFT) – CLICK HERE.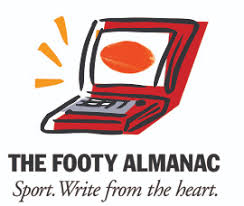 John Butler has fled the World's Most Liveable Car Park and now breathes the rarefied air of the Ballarat Plateau. For his sins, he has passed his 40th year as a Carlton member.