Round 7 – Brisbane v Port Adelaide: Lions get on the motorbike to overrun soft Power
Brisbane v Port Adelaide
7:25pm, Saturday May 1
The Gabba
It was a Saturday of much anticipation: firstly watching my stepson (may as well be my son and is!) Seth play in his second Boyne Island-Tannum Sands Saints' (BITS) senior game against Rockhampton Brothers Kangaroos in Rockhampton.
I am the A-grade team manager and was pumped by what was to come.
Wearing my Power cap and Saints polo shirt, I was set.
But it was a Saturday that was to end sadly. Seth played admirably for a 16-year-old for BITS despite being crunched against hardened Kangaroos players.
The Sainters were made short work of to the tune of 40-points at Kele Park.
Brad Dick (I don't think it was the ex-Collingwood variety…), torched the BITS side with five goals.
It was a prelude to what another Indigenous player Charlie Cameron would do later on a soggy Saturday night in Brisbane.
To that point, there was no crystal balling by me.
'Well, my BITS Saints need more players and that has been well advertised on The Almanac…now for the mighty Power to make a statement against the somewhat out-of-sorts Brisbane Lions,' I said in my head as I drove home back to Gladstone.
Here's what was to follow…
Port Adelaide Power were 7-6 up and with all the momentum as Charlie Dixon marked from a centreing kick from the returning Sam Powell-Pepper.
However, Hamish Hartlett thought it best to remonstrate and the free kick was reversed and rewarded to the hosts.
From that moment on, it was all the Brisbane Lions as the club registered a fourth-straight win over Port 13.15 (93) to 5.14 (44).
Apart from centre half back Aliir Aliir, midfield bull Ollie Wines and the emerging Willem Drew, there were no other winners for the Power.
The Lions were magnificently served by Harris Andrews who thrashed Charlie Dixon while Cameron went on his motorbike celebration best with four goals. Joe Daniher (two goals) was a presence working well in tandem with Eric Hipwood.
The notion that Port Adelaide Power is a contender may need to be reconsidered and maybe, just maybe, some players read the media spoof and believed that the team was a premiership fancy.
The way the players approached and played during Saturday night's letdown indicated that the side was anything but.
Port's coach Ken Hinkley was left frustrated after the game.
'We couldn't handle some of the contest stuff,' Hinkley said on the AFL website HERE.
'Whether that was in front, or behind or in the middle – it was all over the ground.
'We were nowhere near our best and the opposition was at their very best at what they were trying to do.
'We go back to work, we learn, we take the lesson. We don't like the lesson, we don't like the taste of it, but we deserved it.'
In-form Wines was superb with 37 possessions and Hinkley praised the midfielder.
'Ollie I thought was amazing. He gave what he had. I think a few others could have jumped on with 'Ol' ', he said.
The Power missed Travis Boak (quad strain), but Brisbane missed Brownlow Medallist Lachie Neale.
'It wouldn't have mattered if you had 22 Travises out there tonight, we needed some support,' the coach said.
Boak is expected to return for this weekend's Showdown against the Adelaide Crows – a team also eager to respond to an equally soft effort against improving Greatest Western Sydney Giants.
BRISBANE                  4.5    8.8    11.15   13.15 (93)
PORT ADELAIDE     1.2    2.6     3.9     5.14 (44)
GOALS
Brisbane: Cameron 4, Daniher 2, Bailey, Ah Chee, McCarthy, McCluggage, McStay, Prior, Zorko
Port Adelaide: Bergman, Drew, Gray, Wines, Woodcock
BEST
Brisbane: McCluggage, Andrews, Daniher, Zorko, Cameron, Lyons
Port Adelaide: Wines, Aliir, Drew, Amon
The Tigers (Covid) Almanac 2020 will be published in 2021. It will have all the usual features – a game by game account of the Tigers season – and will also include some of the best Almanac writing from the Covid winter.  Pre-order HERE
To return to our Footy Almanac home page click HERE.
Our writers are independent contributors. The opinions expressed in their articles are their own. They are not the views, nor do they reflect the views, of Malarkey Publications.
Do you enjoy the Almanac concept?
And want to ensure it continues in its current form, and better? To help things keep ticking over please consider making your own contribution.
Become an Almanac (annual) member – CLICK HERE.
One-off financial contribution – CLICK HERE.
Regular financial contribution (monthly EFT) – CLICK HERE.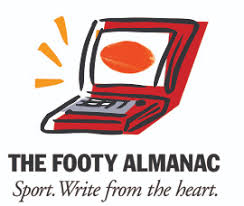 Tall and intelligent and athletically built who calls a spade a spade. Love sports writing and sending letters and texts to the editor about AFL and the Port Adelaide Power - win, lose or draw. I do not sit on the fence. Soon to be 40! I play basketball and over 35's supers football. Have played amateur footy and a bit of cricket and basketball when living in Adelaide. Do some writing for the Murray Pioneer,