Round 6 – Carlton v Brisbane: Three out of four will never do
This game left me with many questions, but there's one thing I'm certain about. After a 1st term where we had 20 inside-50's to Brisbane's 9, applied strong defensive pressure across the ground, and really should have led by more than the 8 points we did, I'm sure David Teague's quarter time message would NOT have been "OK boys, that was great, now you can put your cue in the rack for the next 30 minutes."
What all Carlton supporters would like to know is how to account for the 2nd term of this game? Why did we lamely cough up 7.6 to 2.2? I'm sure Teaguey would love an honest answer as well. For around the 19th time (it's getting hard to keep track) in the 34 games Teague has coached, we conceded a run of 5 goals against. So what is the answer?
I've wavered on this question up to now, weighing the coach/player equation. Are we unbalanced in how we set up? Overcommitted to offense? Not in this game. Our poor second term was totally down to the players. Most particularly, our more senior players. Too many poor choices poorly executed.
We began the second quarter by getting smashed out of the centre. Brisbane had lifted. Marc Pittonet couldn't match Oscar McInerney at the centre bounce. Our midfield gave away a succession of free kicks. With the ball flying into Brisbane's forward line, we quickly conceded 3 goals. How did we react? Did we batten down the hatches? When we could win possession, did we try some keepings off to calm things down?
There was none of the above. Basic game sense is not too much to ask of professional footballers.
Instead, our defense continued to zone off, but without discernable system. They still looked too focused on intercept marking and rebounding, not defending. Liam Jones was a notable offender here. Twice he was caught too far from Eric Hipwood and conceded goals. I've written before about the risk/reward tightrope Jonesy walks when he backs his judgement. In the 2nd term he fell off the rope. To his credit, he fought back to play a mighty second half, but much damage had already been done.
We were forced to defend the entire first 15 minutes of that 2nd term. With the team under sustained pressure, senior players blew key moments that could have given respite. Crippa dropped an uncontested chest mark on the wing. Zac Williams tried to hit Doc in the corridor in traffic with a 20 metre kick. Missed him by a mile. Another coughed up goal. Doc attracted plenty of ball, but he didn't use it particularly well. Nor did it once seem to occur to him to slow things down. He kept going fast, only to see the ball usually coming back faster. Jacob Weitering held up almost heroically alone during this period, but even he joined our tumbling skittles in the goal square when Deven Robertson kicked his 2nd goal. Replays of that particular passage deserve the Benny Hill theme as a soundtrack.
Unfortunately, I could go on. And on.
As seems to be our way, we strived to make amends in the second half. Largely thanks to a Harry McKay purple patch, we closed the 26 point half time deficit to only 7 just 10 minutes into the 3rd term. But as we have repeatedly seen, catch up football is low percentage football. Brisbane are a good enough team that they only had to take advantage of our errors to re-establish their lead. We produced these mistakes regularly enough to kill our own momentum.
There were a couple of glowing bright spots. Sam Walsh would be leading our B&F by so far after 6 rounds that he'd probably have to be abducted by aliens not to win it. At 20 years of age, having played just 45 games, he's fast becoming our most essential player. That's rather an indictment of his more senior team mates.
Fighting largely solo in the forward line, Harry McKay is becoming a star after only 54 games. He took on a serious opponent here in Harris Andrews and pantsed him, kicking 6 goals. He showed resilience in doing so, overcoming a corkie courtesy of Mitch Robinson. With more consistent supply he could have done anything. I just dream of a fit Charlie Curnow in tandem with H and weep.
Outside of those two pickings were slimmer. Crippa had a strange day. He started well, but soon the good stuff seemed equally mixed with clangers. He missed yet another set shot at an important moment. For the first time today I thought his confidence looked shaky. Newly recalled, I reckon David Cuningham's 17 disposals shaded Ed Curnow's 30 for value. Weiters held strong all day under frequent duress. Jonesy tried hard to redeem himself in the 2nd half. SPS was able to play up the ground as Liam Stocker took his spot in defence. A better use of SPS, if not of Stocker. It was considerate of Gibbo to get a really stupid haircut so we could easily identify what a stinker of a game he had.
But why pick on Gibbo when there are more deserving candidates? It is now hard to ignore that some of our senior citizens are consistently our worst performers. Levi Casboult has been our least productive player across 6 rounds. He looks a shadow of his former best. The problem is, while Charlie C and De Koning remain injured he is difficult to replace for structural reasons, particularly as Pittonet looks incapable of carrying the ruck solo.
I have never been a Marc Murphy basher, but I don't see him as a successful half forward. His basic stats in this game look ok – 19 possies and 2 goals. The goals just required him to finish other peoples' work. Otherwise, he did what he too often does now – floating around the fringes with minimal impact, delivering the occasional exquisitely weighed pass, applying virtually zero defensive pressure, making curious positional choices. Newbie Lachie Fogarty has provided much better value for money this season as a flanker. Murph has done a lot of hard yards for this club, but he needs to decide if he wants one last taste of finals footy, or to just coast to 300 games.
Then there is Eddie. Like all Carlton supporters, I love Eddie. All football supporters should love Eddie. I thought his return to the Blues was important for a whole range of cultural reasons. Still do. Bur he's looking like a man who has gone one season too many. There were telling moments here – he led a chase for a ground ball near goal, only to see Ah Chee run straight past him. His 4 behinds would have all been goals in his prime. His two misses late in the 3rd term hurt us badly. Just as bad, when we were on top in the 1st quarter, the ball kept hitting the deck regularly only to be swept away by Brisbane's defence. Our crumbers were nowhere.
So far I've talked about player problems. But when players don't produce, then suffer no consequence, that eventually becomes a coaching problem. David Teague's first move when he became coach was to get the experienced players back in the middle. It helped give us that 2019 bounce. Teague has stuck with our senior players, preferencing them over youngsters. He should now be asking if that loyalty has been rewarded. To be fair to him, potential replacements aren't obvious right at this minute.
This was precisely the sort of performance to further inflame those supporters already fired up by last week's media pile-on. We could really do with less noise and more perspective. Of our four losses this year, three have been against creditable premiership contenders. None have been thrashings. Yes, we are inconsistent enough in most aspects of our footy to have us currently spinning our wheels. We aren't where we want to be, or what the club promoted, but we will only be in crisis if we create one ourselves.
Banners returned to games this week. Carlton's listed the names of all the members who kept paying dues through 2020. It was intended to honour those who stuck fat. If the players really want to honour those members, nothing less than a genuine four quarter effort against Essendon will suffice.
CARLTON         3.5     5.7     9.11       12.13 (85)
BRISBANE        2.3     9.9     13.12     15.13 (103)
GOALS
Carlton: McKay 6, Murphy 2, McGovern 2, Walsh, Curnow
Brisbane: Hipwood 3, Cameron 3, Robertson 2, McStay, McInerney, Zorko, Ah Chee, Lyons, McCarthy, Daniher
BEST
Carlton: McKay, Walsh, Weitering, Petrevski-Seton, Cuningham, Curnow,
Brisbane: McCluggage, Lyons, McInerney,  Zorko, Robertson, Rich, Neale
For more from John, click HERE.
The Tigers (Covid) Almanac 2020 will be published in 2021. It will have all the usual features – a game by game account of the Tigers season – and will also include some of the best Almanac writing from the Covid winter.  Pre-order HERE
To return to our Footy Almanac home page click HERE.
Our writers are independent contributors. The opinions expressed in their articles are their own. They are not the views, nor do they reflect the views, of Malarkey Publications.
Do you enjoy the Almanac concept?
And want to ensure it continues in its current form, and better? To help things keep ticking over please consider making your own contribution.
Become an Almanac (annual) member – CLICK HERE.
One-off financial contribution – CLICK HERE.
Regular financial contribution (monthly EFT) – CLICK HERE.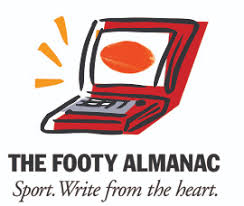 John Butler has fled the World's Most Liveable Car Park and now breathes the rarefied air of the Ballarat Plateau. For his sins, he has passed his 40th year as a Carlton member.