Round 4 – Gold Coast v Carlton: Shoot-out at the So-So Corral
In the current push to persuade us that the AFL has resurrected footy with a few rule tweaks, it is unlikely this game will be submitted as evidence for the prosecution. Played in the usual nighttime soup at Metricon, this contest never rose to great aesthetic heights, but it was a contest. Two teams who badly needed a win fought to the best of their currently limited capacities. In the end, Carlton had a bit more ascendancy than the 11 point margin indicates.
Entering the game, the major tactical consideration was how Gold Coast would cover their decimated ruck stocks. Young defender Caleb Graham drew the short straw to impersonate a ruckman. He tried gamely, but was statistically overwhelmed by Marc Pittonet. Pittonet, however, failed to turn that domination of hit outs into clearance advantage for the Blues. In fact, Carlton were beaten on the night in general clearances, due in no small part to the effective double-teaming of Patrick Cripps by Hugh Greenwood and Nick Holman.
With Sam Walsh also subdued through the first half, the Blues owed their 14 point half-time lead to a rock solid defence. Liam Jones continued the dominance he displayed against Fremantle, intercepting with apparent ease. Jacob Weitering again showed he is very hard to beat one-on-one. Sam Docherty seems to be regaining the confidence that made him an All-Australian. Sam Petrevski-Seaton, for the second week in a row, showed a significant lift in output from a half back flank. Adam Saad has slotted straight into Carlton's defense as a classy rebound runner. After a tough night against Collingwood, Lachie Plowman's ball use has been excellent in the last two games.
It is interesting that the inclusion of rookie defender Luke Parks in the last fortnight has left Carlton's defence looking better balanced. Parks had few possessions himself on Saturday night, but his ability to help out in the air and on the ground seems to have reassured Jones in particular, freeing him to play with more surety.
No doubt, improved pressure further up the ground is also helping our defence. After the Collingwood loss, where an absence of forward and midfield pressure on the opposition left our defence hung out to dry, the inclusion of Matt Cottrell, the continued defensive efforts of Lachie Fogarty, and the reinstatement of a midfield run-with role for Ed Curnow has seen a considerable lift in our team defence. In the last two rounds, opponents have had a much harder time transitioning from defence against us.
The Suns had a brief three-goal burst in the second term, and regained the upper hand in the third term, kicking 4 goals to 2. They trailed by a solitary point at the final break. It was the sort of situation that makes a modern Carlton fan nervous.
What the Blues achieved in the final term was a version of Chinese water torture. With the ball locked in our forward fifty for almost 20 minutes, we only added to our lead a behind at a time. We never succeeded in completely breaking the Suns down, but neither did they give much impression that a comeback was likely. Finally, Jack SOS laid a crucial forward tackle in the pocket. Unfortunately, he reinjured his shoulder in the process. Fortunately, Harry was the beneficiary. As he is currently more comfortable kicking around the corner than attempting a straight drop punt, he slotted what proved to be the only goal of the quarter.
The Suns were game, but largely unimpressive. Their youngsters are regularly hyped by commentators who seem fixated on bright shiny new things, but the likes of Rankine, Lukosius and Ben King had very little impact in this game. Jack Bowes and Noah Anderson were prolific accumulators, but it was experienced types like Hugh Greenwood, Touk Miller and Lachie Weller who had greater impact. The loss of Jarrod Witts for the season leaves them with an ongoing ruck problem. In recent years they have at least made a decent start, but this season they can't even boast that. They appear to be in for another tough year.
Carlton needed the win, as this is precisely the sort of game we have let slip in recent years. That it was achieved with Walsh and Cripps subdued by their previous standards will also encourage. Jack Newnes continued his impressive form this season, as did Mick Gibbons. Marc Murphy made his best contribution of the year to date. But Levi Casboult remains seriously in the doldrums, and Paddy Dow's output has diminished each week.
The Blues have squared their 2021 ledger at 2-2 without really proving much. They have accounted for two undermanned opponents, neither of whom are as advanced in their respective rebuilds as we claim to be. We now face a month of football where we can establish bona fides for this year, or be revealed as still be short of the mark.
The opportunity is there.
GOLD COAST    1.2     4.4     8.8      8.11 (59)
CARLTON          2.4     6.6     8.9      9.16 (70)
GOALS
Gold Coast: Sexton 2, Ainsworth, Burgess, Ellis, Greenwood, King, Weller
Carlton: McKay 2, Murphy 2, Betts, Casboult, Cottrell, Cripps, Curnow
BEST
Gold Coast: Greenwood, Miller, Bowes, Anderson, Weller, Collins
Carlton: Jones, Curnow, Docherty, Petrevski-Seton, Newnes, Weitering
Crowd: 11,618 at Metricon Stadium
For more from John, click HERE.
The Tigers (Covid) Almanac 2020 will be published in 2021. It will have all the usual features – a game by game account of the Tigers season – and will also include some of the best Almanac writing from the Covid winter.  Pre-order HERE
To return to our Footy Almanac home page click HERE.
Our writers are independent contributors. The opinions expressed in their articles are their own. They are not the views, nor do they reflect the views, of Malarkey Publications.
Do you enjoy the Almanac concept?
And want to ensure it continues in its current form, and better? To help things keep ticking over please consider making your own contribution.
Become an Almanac (annual) member – CLICK HERE.
One-off financial contribution – CLICK HERE.
Regular financial contribution (monthly EFT) – CLICK HERE.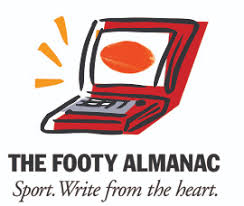 John Butler has fled the World's Most Liveable Car Park and now breathes the rarefied air of the Ballarat Plateau. For his sins, he has passed his 40th year as a Carlton member.