Round 3 – Essendon v St Kilda: Electrifying Essendon's best win in years
Essendon v St Kilda
4:35pm, Saturday April 3
Docklands
I struggle to recall, even after having a day to soak in Essendon's demolition of the Saints, the last time I felt this proud of my footy team.
It was probably Round 2, 2016. The day we proved the footy world wrong; with our patchwork line-up and 50,000 of our loyal fans watching on at the MCG, we upset the Demons. A glorious Saturday afternoon game I was lucky enough to attend with my Dad. Living in Dubai at the time, the opportunity to see a live game with Dad was scarce. That being said, we've seen some other fantastic wins (and horrible defeats too, if I'm being honest) but that afternoon at the 'G in 2016 was by far my favourite game I've seen live.
Since then, Essendon have had some good wins. The return game in Round 1, 2017 was the first game back for most of our team since the ban ended; its result was particularly sweet (especially because it came against Hawthorn). Round 17, 2019 against North Melbourne, aka the AMT show, was I think our most spectacular victory since.
Or at least it was until yesterday.
My goodness, we were electrifying. I'll admit, I was fully prepared to write this article about my Swans instead after how strong a performance they put in against the Tigers. I'll also admit, I wasn't looking forward to this game in the lead in. If someone had told me before it started that the end margin would be 75 points, I would have sighed and nodded my head in resignation that St Kilda are simply a far superior team and that this is where we are at as a club. If you told me it would be Essendon controlling the game from start to finish and actually managing to hold onto a massive halftime lead (unlike two weeks ago against Hawthorn), I would have called you cruel for lying to me.
Who could have expected this? I didn't. It was our biggest win since 2014 when we crushed Carlton by 81 points in Round 3. I remember that game, watching it with Dad in Dubai, thinking it was a good way to bounce back from the heartbreaking four point loss to Hawthorn a week earlier. Well, if that was a good bounce back, then yesterday was the best rebound of all time. A week is a long time in footy, as proven by our last two games!
As for the Saints, they've dug themselves into a hole. I said two weeks ago on Through the Banner, my footy podcast (available anywhere and everywhere podcasts can be listened to), that St Kilda's win against GWS was impressive considering the injuries St Kilda have had. I thought it was a sign of a good team to win the way St Kilda did. I'm starting to think that statement was a bit premature, considering how poor both the Saints and Giants have been since.
I still don't think Essendon will have many wins this year, and I don't think we will challenge for the finals. But maybe 2021 won't be as dire as many thought before the season started…
ESSENDON     6.4       12.6     16.10   22.11 (143)
ST KILDA         3.3       4.5       6.9       9.14 (68)
GOALS
Essendon: Hooker 5, Stringer 4, McDonald-Tipungwuti 3, Snelling, Waterman, Jones 2, Cox, Redman, McGrath, Smith
St Kilda: Higgins 3, Billings 2, Membrey, Crouch, Steele, King
BEST
Essendon: Parish, Merrett, Stringer, Hooker, Ham, Ridley, Smith
St Kilda: Steele, Membrey 
The Tigers (Covid) Almanac 2020 will be published in 2021. It will have all the usual features – a game by game account of the Tigers season – and will also include some of the best Almanac writing from the Covid winter.  Pre-order HERE
To return to our Footy Almanac home page click HERE.
Our writers are independent contributors. The opinions expressed in their articles are their own. They are not the views, nor do they reflect the views, of Malarkey Publications.
Do you enjoy the Almanac concept?
And want to ensure it continues in its current form, and better? To help things keep ticking over please consider making your own contribution.
Become an Almanac (annual) member – CLICK HERE.
One-off financial contribution – CLICK HERE.
Regular financial contribution (monthly EFT) – CLICK HERE.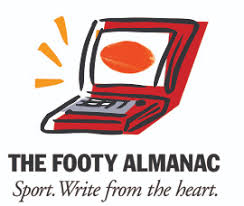 Third Culture Kid at Heart. Grew up in Asia, discovered footy at age 9. AFL has since been my burning passion. Ask me who were the winners all the grand finals between 1938 and last year's decider, and I'll be happy to tell you. I'm a footy nut with a passion for writing and acting. All though I love writing and acting, during the footy season, AFL is my true passion. Waiting ever so patiently for the day when Essendon Next win the flag.