Round 16 – Sydney v West Coast: A nice red and white rarity
Sydney v West Coast
1:10pm, Sunday July 4
Kardinia Park
Rarely do the Swans really CRUSH an opposition. The last massive Sydney win I can remember was against Fremantle in 2017, by just over 100 points. The last time I remember Sydney crushing a team around them on the ladder was in 2014 when we beat the Cats by 110. Believe it or not, that was a top four contest. I'm still struggling to believe the game today was between sixth and seventh.
We needed this win. Our previous few games have been pretty poor, with just two wins (Carlton and St Kilda) and three losses, including two upset losses against Fremantle and Hawthorn. We have the Dogs at Marvel Stadium next week, whichever day that ends up being played on. We play well at that stadium, but the Dogs are elite there. After that, we play the Giants (currently scheduled for Giants Stadium). If we lost to the Eagles today, there was a chance that after the game against GWS, we could have been on a four-game losing streak and possibly outside the eight. That was my fear after the Hawthorn game. Now, we look like we could finish as high as fourth (although this looks unlikely considering how strong the top five teams are at the moment).
The only way this day could have been better was if Buddy was more accurate. He finished with three goals and was one of our best today. Still, he could have been even closer to 1,000 goals than what he currently is. That is a small nitpick, though. Today was borderline flawless from the Swans.
As for the Eagles, they were disappointing. They had a golden opportunity to separate themselves from Richmond after the Tigers' awful loss on Thursday. And they blew it. With St Kilda's percentage looking less-than-mediocre still, Carlton being average at best against top eight teams, Fremantle's problem with goal kicking, Essendon's performances against teams placed higher than twelfth so far this season, GWS' youth and overall bad record in Melbourne, and Richmond and West Coast's horrid drop-offs in form, I am now convinced that whoever finishes seventh and eighth at the end of Round 23 will be roadkill in the first week of the finals. Nevertheless, the race for those final two spots in the finals is going to be exciting.
As a sidenote, surely the Dogs-Swans game next weekend is going to be the Friday night game…surely.
SYDNEY                5.2    11.4    13.8     18.10 (118)
WEST COAST      1.3     1.3       3.5       3.8 (26)
GOALS
Sydney: Franklin, Heeney 3, Hayward, Wicks, Amartey, Gulden, Dawson, Papley 2
West Coast: Yeo, Kennedy, Darling
BEST
Sydney: Mills, Hewett, Hickey, Parker, Florent, Dawson, Franklin
West Coast: Sheed, Duggan, Darling, Hurn, Yeo
The Tigers (Covid) Almanac 2020 will be published in 2021. It will have all the usual features – a game by game account of the Tigers season – and will also include some of the best Almanac writing from the Covid winter.  Pre-order HERE
To return to our Footy Almanac home page click HERE.
Our writers are independent contributors. The opinions expressed in their articles are their own. They are not the views, nor do they reflect the views, of Malarkey Publications.
Do you enjoy the Almanac concept?
And want to ensure it continues in its current form, and better? To help things keep ticking over please consider making your own contribution.
Become an Almanac (annual) member – CLICK HERE.
One-off financial contribution – CLICK HERE.
Regular financial contribution (monthly EFT) – CLICK HERE.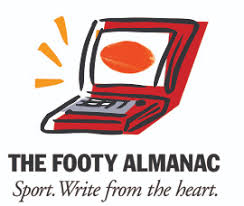 Third Culture Kid at Heart. Grew up in Asia, discovered footy at age 9. AFL has since been my burning passion. Ask me who were the winners all the grand finals between 1938 and last year's decider, and I'll be happy to tell you. I'm a footy nut with a passion for writing and acting. All though I love writing and acting, during the footy season, AFL is my true passion. Waiting ever so patiently for the day when Essendon Next win the flag.