Round 11 – Sydney v Carlton: Swans show us the way
This was the game where Carlton would really find out where it stood in 2021. Having played four of the top five teams, plus the reigning premiers, the Swans looked gettable. Sydney are big improvers this season, but a team we had beaten at our previous two encounters. What transpired was variations on now familiar themes. We played periods of great footy in the first half, only to see senior players make crucial errors and our lead diminished by coughing up red-time goals in each quarter. The tide slowly turned against us in the third quarter, but we were still right in it at the final break. Then once again we were overrun, losing by a margin right in our favoured 3-4 goal deficit sweet spot.
In one sense,  we can't accuse the team of being inconsistent.
With the club having talked up this season as the one where we would return to finals, Carlton's supporters now look at a 4-7 record at the season's mid-point. Softer draw or not, it is unrealistic to expect this current team will be able to win 8 of its final 11 games to claim a finals spot. Many Blues fans have already reached a similar conclusion, and are volubly expressing their opinions on where things have gone wrong. To that clamour, I'll add some observations of my own.
Going into this season, our clearest question mark was the depth of our midfield group. Outside of Crippa, Sam Walsh and Ed Curnow we just don't bat deep enough reliably enough through the middle.
Zac Williams was the big name trade solution to that problem. This was a gamble. Williams wasn't a regular midfielder at GWS. One dominant finals performance was the basis of hopes he might become a midfielder. So far the gamble hasn't paid off. After an interrupted pre-season, Williams has struggled with fitness and form. Unsurprisingly, he's looked far more comfortable when moved to his more familiar half-back position in recent weeks. I had him in our best this game.
Williams was never going to be the whole answer to our midfield woes. Big hopes lay in the improvement of a group of players that now had several seasons under their belt. Will Setterfield, Paddy Dow, Lochie O'Brien and Sam Petrevski-Seton were all originally top ten draft pics, by us or others. David Cuningham and Liam Stocker also represented significant draft investments. Of this group, only Cuningham and Stocker could claim to have made any progress this season. Typically for Cuningham, after a few promising displays he did his ACL. He hasn't had much luck. Stocker has at least reclaimed a place in the senior team, even if mostly playing in defence.
The bottom line to all of this is that we haven't fixed our midfield problem, as was again highlighted against Sydney. The Swans overran us on the outside.
Perhaps the most underestimated list problem out of last season was caused by the retirement of Matthew Kreuzer. This left 24 year-old Marc Pittonet and 21 year-old Tom De Koning as our only senior list rucks. Coming into this season they had less than 30 games experience between them. TDK's injury absence until the last two weeks left Pittonet to soldier on solo, with support from Levi Casboult. Pitto tries, but his hit outs are usually to little advantage, and he lacks any real marking presence around the ground. At his best, the Tractor was effectively an additional midfielder with his ability to contest the ball on the deck. Pitto offers no equivalent.
This deficiency has caused further selection and structural problems. Levi has been completely out of touch, but retained his place because of a perceived need for a second tall forward cum support ruckman. Though this doesn't explain his selection against Sydney. I haven't heard any plausible explanation of his selection for this game.
All of this raises obvious questions about our player development and list management. It is appropriate to discuss player development when playing the Swans. After a rare two seasons out of finals, Sydney are now strongly in contention once again. They are able to continually regenerate their team with new blood, having missed finals only 3 times in 18 seasons. Their famed Academy is a source of complaint for some. I just want the Blues to learn as much as they can from them and emulate it.
While Carlton's list undoubtedly has more raw talent than it has in a long time, the aforementioned ruck and midfield problems suggest it is still unbalanced in crucial areas. And ultimately talent counts for little if you can't develop it.
Like most Carlton supporters, as this season has progressed I have become increasingly worried at how much of our actual defending continually falls to Jacob Weitering and Liam Jones. Our midfield weakness does the defence no favours, too often conceding too many opposition inside 50's, but our team defence as a whole has proven too vulnerable. For a team ranked 18th for clanger differential, we too often look wide open through the centre of the ground. We cough it up too much and can't defend sufficiently when we do.
This inevitably raises the subject now continually on Bluebagger lips – David Teague and his coaching panel. In Teague's 39 game coaching tenure the team has only once lost by more than 31 points. The problem is that it has only won 17 of those 39 games. We produce spells of attractive football in almost every game, but we can't sustain our method long enough to win enough.
I now make a point of listening to DT's after match press conferences. Amidst all the talk of learnings, etc. I rarely come away feeling that he has failed to identify the problems in a given performance. But identifying problems is only part of the job. Finding solutions is the much more vital part of a coach's responsibility. It does no good to talk about 'learning' when the same problems recur game after game. If only we could see some learning actually happening! Ultimately, DT will have to convince he can learn sufficiently himself to find the answers he needs.
For all the litany of woes I have just outlined, the most frustrating, yet tantalising fact is the persistent feeling we aren't that far off it. I don't think I'm completely delusional in that hope. If you analyse us by statistical category we are a very average team, yet none of the best sides this year have beaten us by more than 28 points. We must be getting something right.
Unless we can string some wins together very soon, we will need to look to how we best approach 2022. There will be little point in not giving some younger players a run. Hopefully Charlie Curnow can get through some games. In this sixth season of our rebuild, I'm still not sure we know what our best team really looks like. I'm not even sure what that tells me.
Whatever happens over the remainder of this season, I think a comprehensive review of football operations now looks inevitable. Barring a miraculous turnaround, we will have under-achieved against the club's own declared ambitions. That review should not ignore the fact we have come a fair way from the dark days of 2015. But it shouldn't shirk important questions which may produce uncomfortable answers. Recent football history suggests the last few steps in a club's rebuild are often the most difficult. There's no reason we should have expected our rebuild to be any different.
SYDNEY      5.3    8.4    11.6    15.10 (100)
CARLTON   4.3    8.5    10.9    11.12 (78)
GOALS
Sydney: Heeney 3, Franklin 3, Papley 3, Hayward 2, Kennedy 2, Parker, Wicks
Carlton: McKay 3, Cripps 3, Betts 2, Silvagni, Williams, De Koning
BEST
Sydney: Heeney, Mills, Lloyd, Kennedy, Parker, Cunnigham
Carlton: Cripps, Walsh, Weitering, McKay, Williams
For more from John, click HERE.
The Tigers (Covid) Almanac 2020 will be published in 2021. It will have all the usual features – a game by game account of the Tigers season – and will also include some of the best Almanac writing from the Covid winter.  Pre-order HERE
To return to our Footy Almanac home page click HERE.
Our writers are independent contributors. The opinions expressed in their articles are their own. They are not the views, nor do they reflect the views, of Malarkey Publications.
Do you enjoy the Almanac concept?
And want to ensure it continues in its current form, and better? To help things keep ticking over please consider making your own contribution.
Become an Almanac (annual) member – CLICK HERE.
One-off financial contribution – CLICK HERE.
Regular financial contribution (monthly EFT) – CLICK HERE.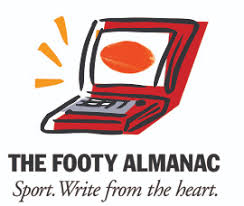 John Butler has fled the World's Most Liveable Car Park and now breathes the rarefied air of the Ballarat Plateau. For his sins, he has passed his 40th year as a Carlton member.