Round 10 – Essendon v North Melbourne: Good Omens lead to Bomber Bliss
Essendon v North Melbourne
4:40pm, Sunday May 23
Docklands
I know we were playing against a team firmly planted on the bottom of the ladder, but I was still nervous heading into this game. North and Essendon have played some great matches of late, leaving me with bleeding nails and some white hairs.
However, the omens pre-game were good. Walking to Balaclava station, I passed two construction workers outside St Kilda town hall. One of them asked as I walked past 'Who are we playing today?' Me, in my Essendon scarf and beanie, replied. 'North.'
'Well, we should win that.'
'I hope you're right. Don't want to think about what happens if we don't!'
Then as the train pulled into Flinders Street, the conductor got on the speaker and said 'Those going to the game today at Marvel, there's city loop services from platforms one, two, and three, and Go Bombers.' The entire carriage, adorned in wall-to-wall red and black, cheered in unison.
These omens foretold a good afternoon for Essendon…and what an afternoon it turned out to be. With the exception of conceding five goals in the third, it was the perfect game. We're doing something we haven't done consistently since 2017: smash teams when given the chance. St Kilda by 75 points earlier in the year, and now North by 72.
I found our pressure the most impressive aspect. In 2017, even when we had a similar attacking flair, our pressure wasn't great, and we conceded a lot of easy goals. Now, in 2021, it's only skill errors and the 10-20 minute lapses that mean we're conceding a lot of easy goals. Both the skill errors and lapses can be fixed with experience and development.
The next two weeks are going to be massive. The Eagles in Perth, and then Richmond, a team we haven't beaten since Dreamtime at the 'G, 2014. We might not win either of these matches, but now, finally, we have a game plan that seems to be working for us.
And even better, after 10 games, we're sitting 11th. Who would have thought that after the Port game in Round 2? Not me, that's for sure.
I'm hoping before our next couple of games, they'll be more good omens that will foretell of red and black glory.
ESSENDON                          6.4     11.5     15.6     22.9     (141)
NORTH MELBOURNE      2.1       3.3       8.8     10.9     (69)
GOALS
Essendon: Wright, Jones, McDonald-Tipungwuti 3, Hooker, Cox, Waterman 2, McGrath, Zaharakis, Snelling, Perkins, Phillips, Langford, Hind
North Melbourne: Garner 3, Campbell, Thomas 2, Cunnington, Walker, Zurhaar
BEST
Essendon: Parish, Merrett, McGrath, Redman, Hind, Wright
North Melbourne: Cunnington, Thomas, Ziebell, Atley, Garner
The Tigers (Covid) Almanac 2020 will be published in 2021. It will have all the usual features – a game by game account of the Tigers season – and will also include some of the best Almanac writing from the Covid winter.  Pre-order HERE
To return to our Footy Almanac home page click HERE.
Our writers are independent contributors. The opinions expressed in their articles are their own. They are not the views, nor do they reflect the views, of Malarkey Publications.
Do you enjoy the Almanac concept?
And want to ensure it continues in its current form, and better? To help things keep ticking over please consider making your own contribution.
Become an Almanac (annual) member – CLICK HERE.
One-off financial contribution – CLICK HERE.
Regular financial contribution (monthly EFT) – CLICK HERE.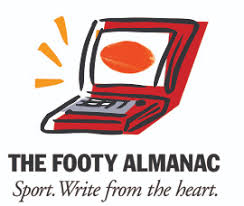 Third Culture Kid at Heart. Grew up in Asia, discovered footy at age 9. AFL has since been my burning passion. Ask me who were the winners all the grand finals between 1938 and last year's decider, and I'll be happy to tell you. I'm a footy nut with a passion for writing and acting. All though I love writing and acting, during the footy season, AFL is my true passion. Waiting ever so patiently for the day when Essendon Next win the flag.