Round 10 – Carlton v Hawthorn: There is merit in struggle
Few stats sum up Carlton's 21st century struggles more abjectly than the fact the Blues last beat the Hawks at the MCG on the day Sam Walsh was born. Playing them anywhere, we'd won one of the last fifteen. So I couldn't care less how ugly you thought this win looked. Any win over Hawthorn is a good win.
This game had more turnovers than a tumble dryer, but you never doubted both sides were committed. Having provided North their first win last week, Hawthorn were seeking redemption. As for Carlton, we just couldn't afford to lose. A loss to this battling Hawthorn side would have mocked respectable (but unsuccessful) efforts against better opponents.
We began the game on our terms. Perhaps mindful of that aforementioned birthday stat, Sam Walsh had brought his own footy and was everywhere early. We should have led by more, but our forward entries were wasteful. Harry opted to stand and grapple with opponent Kyle Hartigan, which suited Hartigan just fine. Both of Hawthorn's first term goals were a product of kicking turnovers from Liam Jones. For all our efforts we only led by 10 points at the break.
We stretched that to 23 points by midway through the 2nd term, but then squandered the advantage with a poor last 10 minutes before half time. All day we had the Hawks' tall forwards under control, but struggled to defend when the ball hit the deck. Inevitably, Luke Breust crumbed a couple. Eddie replied with one of his own. Then we contrived to cough up 2 goals in the final 30 seconds of play. Admittedly, Mitch Lewis' goal was a flukey tumbling bouncer that cleared two contests before dribbling through. But David Teague had grounds to be grumpy at the long break, as we only had a 3 point lead to show for a half we appeared to largely control.
At this point, memories of last year's clash with the Hawks hardly eased anxieties. On that occasion, we'd jumped out to a 5 goal advantage, only to see Hawthorn swing the momentum, eventually slicing us up for our biggest defeat of 2020. Hawthorn had squeaked their 2 previous wins this season by just hanging in until their chance presented. It felt like we had offered just such an opportunity.
That concern persisted in a 3rd term where Hawthorn began to play on their terms. Winning first possession, they now had the majority of play. They only led briefly, but we couldn't draw clear. This is precisely the kind of scenario where Carlton has struggled in recent years. This time, it was encouraging that as the momentum shifted the scoreboard didn't. This was partly due to Hawthorn fluffing some chances, but we also had a steadier feel about us. Zac Williams unsurprisingly looked much more comfortable at half back, and he formed an effective rebounding duo with Adam Saad. Moved to a wing to accommodate Williams, Sam Docherty has added substance to our midfield group in the last two games. We look less desperately dependent on Crippa and Walshy. This time we prevailed to add three red-time goals ourselves, to lead at the final break by 19 points.
Breust opened the final term by scrounging his 3rd goal, then proceedings settled into a long, strenuous arm-wrestle. I remember being overtaken by an unfamiliar calmness at this point. It felt like we had Hawthorn's measure, but just couldn't quite find the killer blow. It turned out that the fatal blow came courtesy of an otherwise inconspicuous Harry, who managed to land a set shot from well outside 50 at the 21 minute mark. It was the last goal of the game.
There's no doubt that calmness I felt was a reflection on the lack of real threat the Hawks presented. They tried hard, but they look a shadow of what we remember Hawthorn sides to be. They are missing a few key players, but so are we. I think it's only Clarkson's reputation, and the memory of those earlier sides, that currently keeps the media hounds bluffed. Jeff Kennett seems to have supreme confidence in their ability to rebuild, but his comments have a decided late period Jack Elliot "we don't do rebuilds at Carlton" feel about them to these Navy Blue ears. We'll see how that all works out for them.
Tribunal matters have dominated the post-game discussion. Kyle Hartigan's suspension looks straight forward. Only the fact the condemning video came via a crowd source adds novelty.
Then there's Lachie Plowman's two week suspension. Anyone who has ever read any football history knows that tribunals in their various forms have baffled for well over a century, so I am rarely shocked by any decision they might produce. But the direction of the Tribunal chairman to the panel that the collision between Plowman and Jaeger O'Meara should not be considered a marking contest is genuinely bewildering to me. I doubt anyone who saw the incident live would have formed that conclusion at the time. This leaves me wondering about the reliance on technology for the process of laying charges, and whether that reliance can strip incidents of their game context, turning them into something other than what they actually were. I certainly couldn't relate the incident I saw to the way that incident was subsequently discussed.
No Bluebagger walked away from this game thinking we'd turned any corners. But the fact we could arrest an opponent's momentum marks a small step in the direction we need to take. We are far from settled personnel or position-wise. We didn't play anywhere near the best football we have produced in other games this season, yet we defeated an opponent that has consistently confounded us.
With the AFL, media and fans seemingly obsessed with how the game looks, a good old-fashioned slog feels generally undervalued. So I will conclude as I began, any win over Hawthorn is a good win.
CARLTON           4.1    8.3     12.4     13.8 (86)
HAWTHORN     2.3    7.6       8.9       9.9 (63)
GOALS
Carlton: Owies 2, Betts 2, McKay 2, Silvagni, De Koning, Williams, Walsh, Pittonet, Gibbons, Murphy
Hawthorn: Breust 3, Morrison 2, Koschitzke, Lewis, Howe, Moore
BEST
Carlton: Walsh, Docherty, Williams, Saad, Cripps, Weitering
Hawthorn: Mitchell, Worpel, Scrimshaw, Wingard, Breust, Hartigan
For more from John, click HERE.
The Tigers (Covid) Almanac 2020 will be published in 2021. It will have all the usual features – a game by game account of the Tigers season – and will also include some of the best Almanac writing from the Covid winter.  Pre-order HERE
To return to our Footy Almanac home page click HERE.
Our writers are independent contributors. The opinions expressed in their articles are their own. They are not the views, nor do they reflect the views, of Malarkey Publications.
Do you enjoy the Almanac concept?
And want to ensure it continues in its current form, and better? To help things keep ticking over please consider making your own contribution.
Become an Almanac (annual) member – CLICK HERE.
One-off financial contribution – CLICK HERE.
Regular financial contribution (monthly EFT) – CLICK HERE.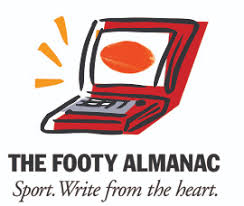 John Butler has fled the World's Most Liveable Car Park and now breathes the rarefied air of the Ballarat Plateau. For his sins, he has passed his 40th year as a Carlton member.