Round 1 – Richmond v Carlton: A night at the footy
Richmond v Carlton
7:25pm, Thursday March 18
MCG
It is just after 5pm on Thursday the 18th of March and I am standing on the platform of the newly built Carrum station waiting for the train to Richmond.  As I am looking out to the ocean, I am experiencing a feeling I have not had since Grand Final day in 2019.  The jangling of nerves and excitement knowing soon I shall be at the MCG watching the mighty Tigers as they take on Carlton in the traditional season opener.  Now while 2020 helped to put this generation of Richmond players into the mix of some of the all-time greatest teams of the modern era, I felt a disconnect last season not just to Richmond, but to all sport in general.  Once the curse of Covid-19 hit us about this time last year crowds at sporting events here and overseas were not allowed.  So while I watched Richmond, the A-League, EPL, NRL or any other sport in 2020, I just didn't get the normal excitement without a crowd in the stadium/arena.
There were moments, but watching games felt like glorified training sessions and frankly some were played exactly that way.  Even watching the Grand Final felt less engaging, even though it will go down as one of the greatest triumphs Richmond as a club have experienced.  For me in regard to the emotional impact rates it rates a clear fourth in the grand finals Richmond have won in my time supporting the Tigers.  2019 is my favourite as I always dreamt of Richmond dominating a grand final since I started supporting them in 1980, 2017 is second of course for being the drought breaker, third was 1980 as it was after watching this game I decided to follow the Tigers. Last year's fell below each of the others as there was no crowd around me and the only people, I could celebrate with were my partner and step kids who don't really follow the game.  So, 2020 left a tinge of emptiness that while I will take a premiership anytime, just felt very different.
So back to Carrum station, the train pulls up and I hop on.  There are some Richmond supporters, but mainly just people going about their business.  Of course, the last time I was on a train was for the 2019 Grand Final as well. I love catching the train to the footy, it just helps me unwind and centre myself for the game.  Once you get past Caulfield station the anticipation grows; starting to hit the inner suburbs of Melbourne and familiar sights and sounds come back to me.  I couldn't stop smiling and once we got to Richmond, I felt like I was walking on air.
I get to the Cricketers Arms where for the first time in 20 years I must queue to get in.  All this is part of the Covid-19 restrictions, but after five minutes I'm in.  I order a ice cold pint of Carlton Draught and make my way to the Beer Garden, where I soak in the atmosphere and enjoy a beer out of a glass.  Soon after I was off to the G.  Walking along Brunton Ave I get chatting to a couple of Tiger supporters from Queensland.  They both live a stone's throw from Metricon Stadium on the Gold Coast, so they were in Tiger heaven in 2020.  They also went to the 2020 Grand Final and both reckoned it was their greatest year as Tigers supporters. Walking along to the 'G the three of us were buzzing at the thought of finally seeing a game at the home of the AFL. Entering the ground and it was tingles of excitement.  Looking at that magnificent ground in all it's glory just makes me glad I live in Melbourne and can experience the magnificence of this cauldron a few times a year.
I made my way to my seat in the Southern Stand, not my usual spot as I generally sit in the Olympic Stand.  We watch two flags unfurled and two teams come out to play.  One observation is that the standing mark rule definitely opened up the game and both teams used it well.  Thankfully in the end the Tigers, led by another best on from Dusty (who looks like he might be adding another Brownlow to the pool room) triumphed by 25 points.  After the game it was back to the Cricketers for a nice Pale Ale and then onto the train for the ride home.  I must say it is great to have footy back at the 'G.
RICHMOND     3.3      8.5      10.8      15.15 (105)
CARLTON         3.2      6.6      8.12       11.14 (80)

GOALS
Richmond: Riewoldt 4, Castagna, Martin, Rioli, Aarts 2, Lynch, Caddy, Bolton
Carlton: McDonald, McKay, Gibbons 2, Casboult, O'Brien, Dow, Silvagni, Plowman
BEST
Richmond: Martin, Balta, Graham, Short, Prestia, Edwards, Riewoldt
Carlton: Walsh, Cripps, Saad, Plowman, Newnes, Setterfield
Malarkey Medal
Walsh (Carl) 1, Graham (Rich) 2, Martin (Rich) 3
The Tigers (Covid) Almanac 2020 will be published in 2021. It will have all the usual features – a game by game account of the Tigers season – and will also include some of the best Almanac writing from the Covid winter.  Pre-order HERE
To return to our Footy Almanac home page click HERE.
Our writers are independent contributors. The opinions expressed in their articles are their own. They are not the views, nor do they reflect the views, of Malarkey Publications.
Do you enjoy the Almanac concept?
And want to ensure it continues in its current form, and better? To help things keep ticking over please consider making your own contribution.
Become an Almanac (annual) member – CLICK HERE.
One-off financial contribution – CLICK HERE.
Regular financial contribution (monthly EFT) – CLICK HERE.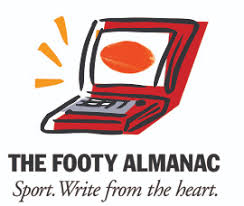 Obsessed with Richmond, Luton Town, Melbourne Victory and Arsenal. The Dr had a soccer career hampered by the realisation he was crap, but could talk his way around the game. Co host of It's Not Called Soccer podcast