This is Jim: travelling man, passionate environmentalist, rocknroller, footballer, and Devotee of Chicken Salt. Enough said. Jim photo-messaged me the other day from Keith, South Australia, on his way to the Oval for the Port-Roos clash. He had just sprinkled chicken salt all over the bench – the bag of hot chips hovering somewhere nearby – and he'd thought of me.
Legend. Long live the salt.
Now that he's back in Melbourne, I have to ask, "is Keith the name of the owner of the Keith Roadhouse?" His burning gaze seers my nerves. "Stop bullshitting me just cause I'm South Australian. This is no laughing matter. I'll have you know that Keith is the home of Australia's greatest roadside icon, the Big Land Rover on a Pole! Leave Keith alone!!"
Shut. the. Freakin'. gate.
Someone put a Land Rover on a Pole? As a tourist attraction? Seriously? Jim explains: "Mate, this beats the Big Banana, the Big Prawn, the Big Koala, any of it. Keith have The Big Land Rover on a Pole!"
Forward thinking, I offer, wouldn't expect anything less. Jim agrees: "Mate, these people are so ahead of the curve that the curve's not catching up any time soon. Get a Land Rover, get a pole, Ruprecht's your Vater's Bruder. Build it, they will come!"
Google it people: Keith Land Rover Pole. You will not believe your eyes. These good townsfolk may celebrate Chicken Salt, but they also stab Land Rovers with rockets, hoist 'em, place a couple of huts either side, and then argue blue that it doesn't look like a cock 'n balls monument. I'm instinctively opposed to dichotomy, but then, I really love Chicken Salt. Go figure. And (never thought I'd say this…) I really love Keith.
I also have to ask: Did you find out what brand of Chicken Salt Keith uses? "Oh yeah, went into great depths with him about that. Sorry to sound sarcastic but I haven't forgiven you for the cock 'n balls jibe. Mate, they put a Land Rover. On a pole. What more do you need to know? And anyway, whaddya think of the sign?"
The Big Question.
Jim had later messaged me from The Oval on game day. The news was shocking, and had nothing to do with Port's Roo-cull. Rather, a hot-off-the-press bulletin announcing that the heritage Chicken Salt sign on the Riverbank Stand – the one advertising Chicken Salt chicken salt, the one with the target over the 'e' in chicken – that very sign had been removed. I received photographic evidence to confirm it.
But das is verboten?! I cry. Jim fires up too: "Mate, do you think I'm German or something? Is this another one of your "aren't South Australian's funny" gags? Well Fritz you mate. They put a Land Rover. On a pole. Write a letter to someone. Get over it."
So I've written a letter.
CC: [email protected] ; Jim; Swish; Mickey's Tales
Dear Mr Weatherill,
Great job, love your work, moving right along: someone's taken down the Chicken Salt sign from The Oval. As a proud member of the Victorians for South Australian Heritage Association, I implore you to resurrect this monument to our faith, the heart of our beating religion. Did someone knock it off? Or did someone physically knock it off – did they actually hit the target over the 'e'? If so, just tell us. Was it Tex? Great! Love the Tex! Just don't keep us in the dark. Is there a Senate committee being assembled? An inquiry? Why not? There are only two heritage Chicken Salt signs on the planet and one of them has been lost! On your watch! Was it SACA? Ask questions. Find out. I always thought that SACA stood for Salt And Chicken Association. Clearly I was wrong. This act will hurt all Australians, not just your mob. Please fix it now. And if you can't, just please – for Jim's sake – make sure no one touches Keith's Land Rover on a Pole. We'll never hear the end of it if that disappears.
Regards, Nick
Secretary of the VSAHA
On 17th July <Jim> replied all:
That's right people: They put a Land Rover. On a pole.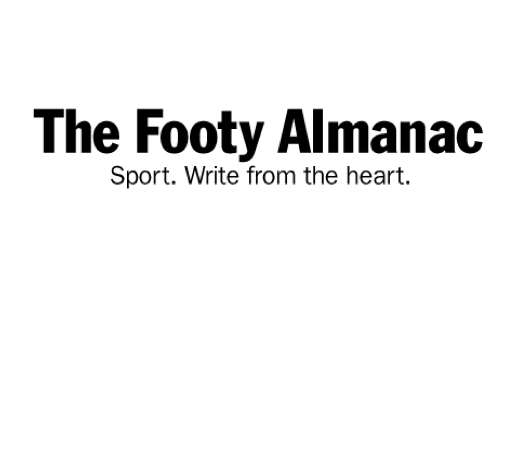 Sports Tragic Writer (put the comma where ya wanna)