Last week I was on the receiving end of the Crows 2014 membership blitz.
What carrot will they be dangling in front of me this year – a year's supply of Navy, Red and Yellow frog cakes, a case of Woodies new tri-colour (Blueberry, Raspberry and Passionfruit) collection or the commemorative miniature Adelaide-Oval-River-Torrens wobbly footbridge?
No, even better, a members-only polo shirt, as long as I quote the magical code "T*x" when I check out the shopping cart.
How could I resist?
Another polo shirt to add to my hardly ever worn collection including these gems:
My first and last purchase from a primary school auction – various signatures from the 1998 Crows premiership team, including the coach's, although this was obtained after I bought it – never worn.

This beauty was given to me by a work colleague who also bought it at a charity auction – never worn.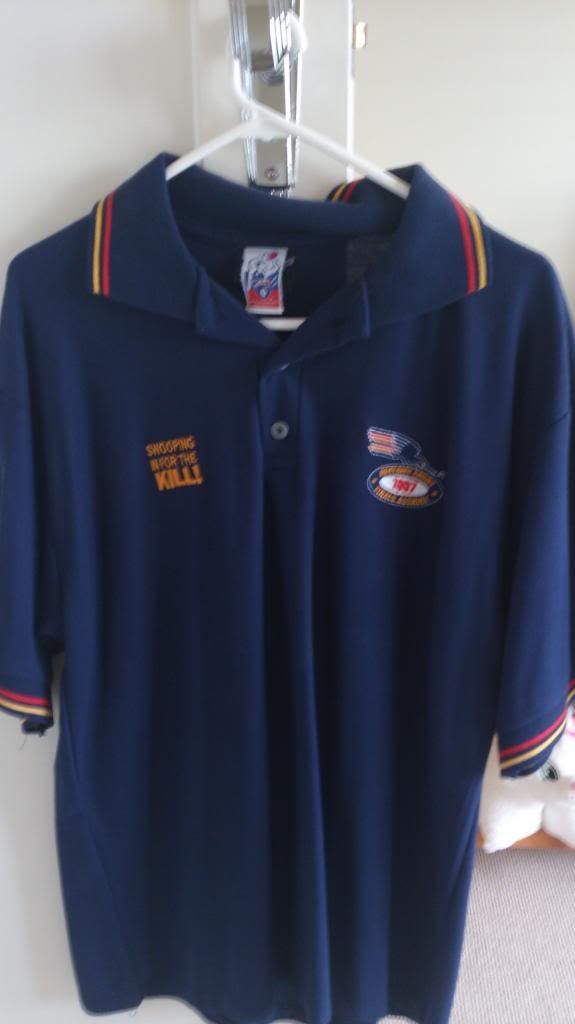 My mum bought me this – another CDFC premiership – never worn.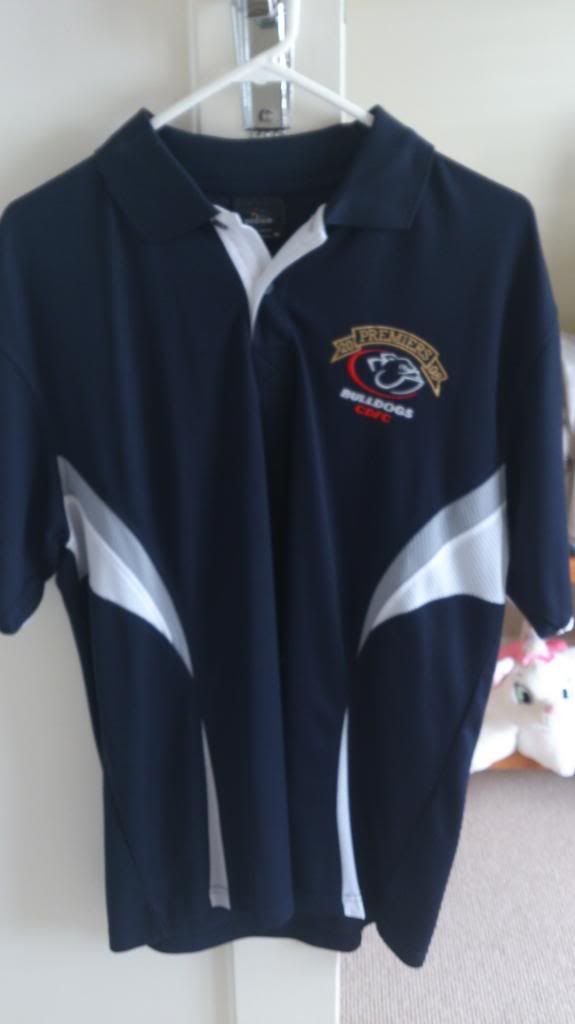 This one has some meaning – the 2003 uniform top for the Ormond Netball Club (as designed by Wendy Frost, mother of Jack and Sam) – worn lots as a spectator but not for a while.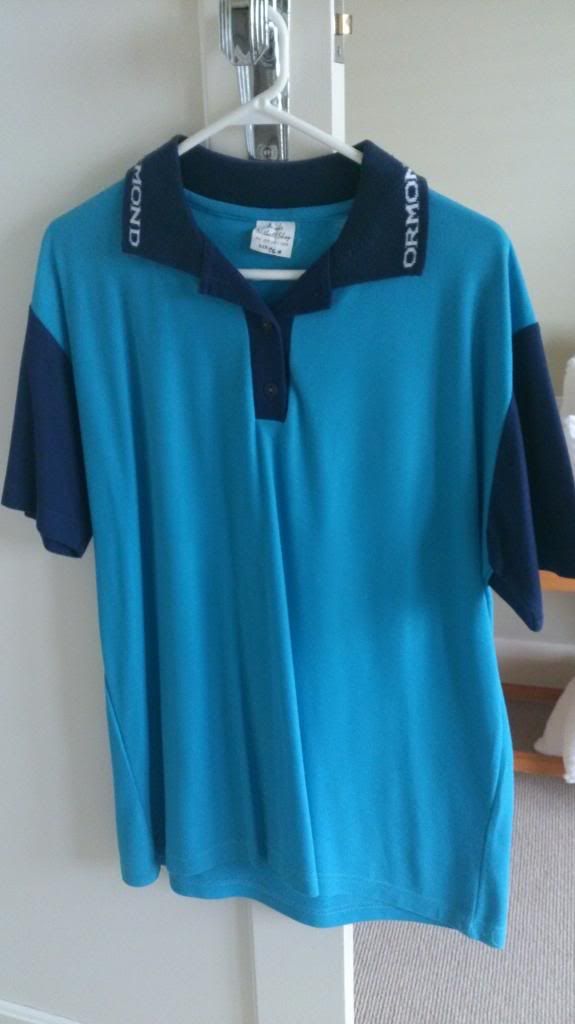 Finally, the team shirt of the much feared Buffalo's (sic) Ten-Pin bowling combo, that wrought havoc at Chadstone Bowl during the first decade of this century – worn lots but not for a while.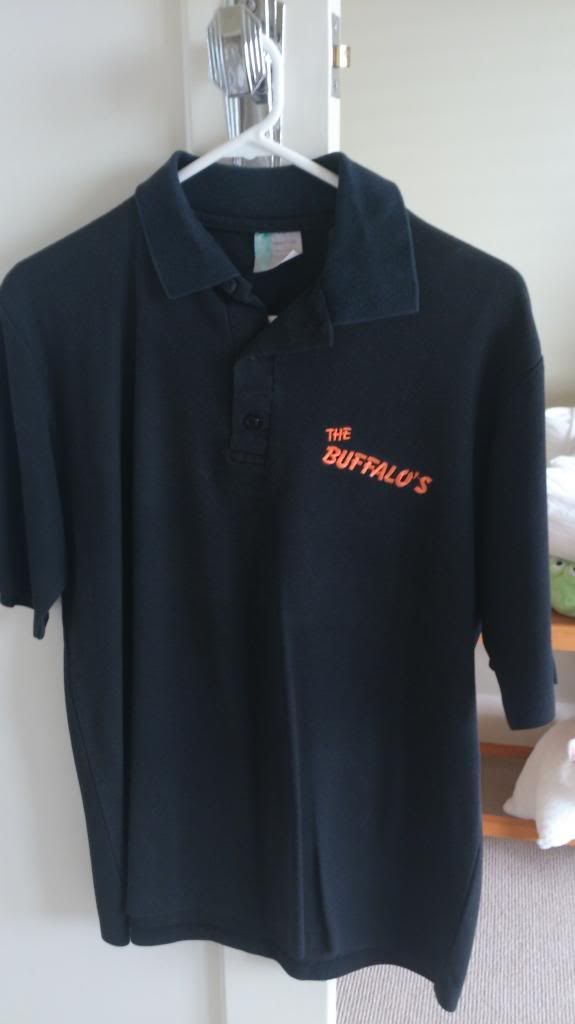 In fact, apart from the occasional appearance on the ABC at around 10:30am on a Sunday, does anyone ever willingly wear a polo shirt these days? Unlike band t-shirts purchased late in the 20th century (in my case The Wonderstuff or TPOH) that can be worn to bed indefinitely, the polo is a pretty useless article (and uncomfortable at night). I bet Arturo Vega didn't receive too much in the way of royalties for his Ramones line of collared apparel.
But of course, I've set aside another coat-hanger as I keenly await my 2014 membership package. Next year I'm hoping they do the frog cakes.
Saw my first SANFL game in 1967 - Dogs v Peckers. Have only ever seen the Dogs win 1 final in the flesh (1972 1st Semi) Mediocre forward pocket for the AUFC Blacks (1982-89) Life member - Ormond Netball Club -That's me on the right