Hvala, Ivan Maric!
When Ivan Maric first walked through the doors of Richmond's Punt Road facility in late 2011, I was overwhelmed with excitement. This was the player we needed; a big, bull of a man with a crash and bash mentality who could do a consistent job for our otherwise bare ruck division. Much like current teammate Toby Nankervis, he had languished in the reserves for his former club and was starving for an opportunity. On field, it didn't take long for his impact to be felt by all involved at Richmond and by the early stages of 2012, I was hooked on Ivan. In fact, the exact moment that drew me in to the Maric fandom came in Round 7 in a game against the Swans at the 'G. We had jumped the team that would go on to win the flag in a blistering first quarter display. Ivan kept this going in the second term, finishing off a series o handballs with a big snap from 45 metres out at the city end. To me, this moment signified that he was a ruthless warrior, willing to bury his opponents and do anything to win. He always found a way. Ivan was someone for us as supporters to rally around. While our megastars of the 'Hardwick Era' in Cotchin, Martin, Rance and Riewoldt have won their share of games off their own boot, it was Maric that became the focal point for the supporters. If he was on, we were winning. If he was down or absent, we were flat (think, without him on field in 2014, the season campaign would never have resulted in a finals spot). But if Ivan was fighting hard with a game in the balance, we were willing the team on. We had hope. I could list a number of instances as examples of this roller-coaster of emotions. Who could forget his final quarter goal of the 2013 elimination final against Carlton? A classic Chris Judd performance had led to a second half revival for the Blues and with 10 minutes to go, we found ourselves trailing by 10 against our bitter rivals. But somehow when it seemed that all hope was quickly fading, Ivan found space on the half forward flank at the Punt Road end. After grabbing the ball and intersecting two Carlton players, he snapped a long range goal and proceeded to run back to the centre square like a mad man. We had a heartbeat all of a sudden. His fist pumping, spinning celebration with hair flowing for what seemed like miles on end is an image entrenched in my mind for life.
However, it was his impact on the supporter base off-field that has resonated with me during his time at the club. Ivan was a cult figure, so much so that I tried to emulate his fashion sense and join a minor crusade to bring back the mullet. I was beyond caring about the weird looks I got for my haircut as I walked the halls of the University of Tasmania as a first year student in 2012. I was a proud Tiger. This was my badge of honour. More importantly though, Ivan was, to me, a realist that knew the balance of professionalism and staying true to yourself. As a Richmond footballer, he was as hungry in retirement as he was from day one. If social media is anything to go by, his words during his farewell speech have resonated with our supporter base. To paraphrase, he stated that he always wanted to do 'one more' at training, whether it be a weight rep or a drill. And thus, a culture is born. To be a Tiger you now have to be up to the Ivan Maric standard. Away from playing the game, it seemed to me that he never lost sight of the principle of enjoying the life you live. His escapades as a proud Croatian, mullet wearing, soccer club president that hung out with professional wrestlers and stood up for those in need of support are proof of this. In particular, I think back to 2015 and the decision made by Richmond to wear their Dreamtime at the G jumpers against Hawthorn, in a game outside of the traditional Indigenous round. The decision was made in support of Adam Goodes and the Indigenous community more generally. Ivan Maric, along with 'Titch' Edwards was at the forefront of the initiative. Is it any wonder that for much of 2016/17 that Richmond have kept him on board as an on field mentor to younger players, such as cousin Ivan Soldo? This is a man that all stakeholders at the Richmond football club could learn valuable lessons from.
Alas, time has caught up with the warrior. Samson's hair has been detached and Delilah has played her cruellest trick. With that being said, the Richmond Football Club is better for having known Ivan Maric. With whatever the future holds, we supporters say hvala*, but not dovi?enja, Ivan Maric – a true Tiger hero.
*From what I can gather (from rough google translations) – hvala is 'thank you' and dovi?enja is 'goodbye'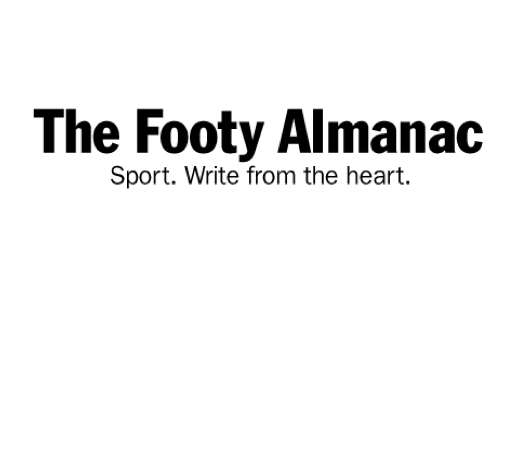 Tasmanian Tiger - Born into the Northey era, blinded by the Wallace era, healed by the Hardwick era - Twitter: @LiahmO_Writing