Grand Final – Richmond v Geelong: Macca
There has been a lot of talk all week about fairy tales.


Mostly Geelong inspired and hyperbolic media mesmerised by Messrs Ablett, Dangerfield, Selwood, and why even Guthrie has been given plenty of space and airtime. The parents of some of these lads too have received almost as much coverage and lauded for taking the risk, going to the NT, isolating and being rewarded with the Cats making it and being able to see their boy play in the grand finale.


There has been a smidgen of Richmond talk about Marlion Pickett and the fairy tale of 2019 and whether it could be two premier medals in the grand total of 20 games. It has been mentioned there is only one Richmond player, Noah the Balta, who will be running out tonight that has not played in a grand final.


It seems though that everyone has overlooked the bloke that in essence, was the second hard luck story of the 2019 success. Kamdyn McIntosh.


Macca is not a fan favourite. He is not flashy, nor recognised for the hard yards he puts in on the track and rarely is he acknowledged for the gut running he puts in during games. Who sees him go from the forward arc to deep inside the defensive 50 to make the 'plus 1' (or 2 or 3 in Richmond's case), filling space, competing, getting a hand in, punching a ball out, spoiling a mark, ah no stats there. He's then back up the ground, making and taking space on the wing. Against Port Adelaide last week he took a gutsy mark in the last quarter, drove the ball inside the F50 and the majority of his possessions were contested. Week after week he gets 15 possessions give or take a few. He is a solid mark and pretty handy around goals.


So is Macca the fairy tale of Richmond 2020?


I certainly hope so – he has been playing like it!


Many a player would have walked away from Richmond after not making the 2019 premiership team. He was one of five players in the entire list that missed out on playing in a Grand Final victory, after both AFL & VFL teams triumphed. He played 16 games in 2019 and missed out when Marlion Pickett was selected. Pickett in fact replaced the injured Jack Graham, the first hard luck story of 2019. Do you remember? He ripped his shoulder out of the socket against Geelong, but came back on to be part of that come from behind victory.


There was mischievous speculation Macca wanted out. He looked upon the situation positively, at 26 years of age and 100 plus games he may not have got a go elsewhere, but he wanted to stay. He used it as motivation. Like Kane Lambert, he has gutsed it out, over the summer he worked hard to get better, fitter, to get his place back in the team and to try and ensure would be part of the next premiership.


Saturday night might be destiny time for both Jack Graham and Kamdyn McIntosh. I for one will be willing Macca to be standing on the victory dais at the end of the night.
To return to our Footy Almanac home page click HERE.
Our writers are independent contributors. The opinions expressed in their articles are their own. They are not the views, nor do they reflect the views, of Malarkey Publications.
Do you enjoy the Almanac concept?
And want to ensure it continues in its current form, and better? To help things keep ticking over please consider making your own contribution.
Become an Almanac (annual) member – CLICK HERE.
One-off financial contribution – CLICK HERE.
Regular financial contribution (monthly EFT) – CLICK HERE.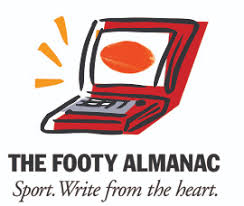 Left footer, golfer, runner, well travelled, sometime writer, volunteer, live arts/music lover, self employed, school drop out and Tiger tragic.