Geelong's Record Run – Round 5, 1953: Richmond v Geelong – Goninon punts 11 in the wet
Geelong's Record Run
(18/26)
Goninon punts 11 in the wet
Round 5: Richmond v Geelong  
At Punt Road
Saturday 23rd May 1953
Featuring George Goninon
Geelong, hit with injuries, was forced to make sweeping changes to the team for the match against the Tigers. Selectors had to reconfigure the team with reconstruction on every line. Trezise, Pianto, Rayson, Baumgartner and Herbert were all out injured. Follower George Swarbrick was omitted. Regular players who returned to the side were McMaster, Williams, Palmer and Hovey. Reed and Murray were the other two inclusions. John McMahon, a 17-year-old ruckman from Bairnsdale, was named as a reserve.
Meanwhile, Richmond made four changes to their side, dropping two and replacing a further two injured players. One of the inclusions was rover Ron Branton – this week's player from the opposition.
The teams
Richmond
| | | | |
| --- | --- | --- | --- |
| B. | Oppy | Morcom | Cations |
| HB. | Dillon | Clarke | D. Rowe |
| C. | Boland | Nix | Ryan |
| HF. | Spring | Davie | H. Rowe |
| FF. | Gear | Poulter | Branton |
| Foll. | Wright | Cooker | |
| Rov. | Wilson | | |
| Res. | Audas | Gibb | |
Geelong        
| | | | |
| --- | --- | --- | --- |
| B. | B. Smith | Morrison | Sharp |
| HB. | Middlemiss | Hyde | Williams |
| C. | Worner | Palmer | Fulton |
| HF. | Turner | Flanagan | Davis |
| F. | Murray | Goninon | Hovey |
| Foll. | McMaster | Renfrey | |
| Rov. | Reed | | |
| Res. | S. Smith | McMahon | |
The loss of dynamic rovers Trezise and Pianto threatened to rob Geelong of one of its greatest strengths, although speedy wingman Les Reed and the experienced Ron Hovey appeared suitable short-term replacements. Of less concern was the reconstructed backline, which still looked solid with half back flanker Geoff Williams returning to the side. Geelong would need to be near their best to defeat the Tigers, who would be eager to halt a three game losing streak and atone for the surprising loss to the Saints in Round 4.
In wet and muddy conditions at Punt Road, Geelong had 43 points on the board before Richmond scored. Full forward George Goninon, who was the beneficiary of accurate delivery, already had five goals to his name. He finished with eleven for the day. In a performance marked by quick thinking, safe marking and accurate kicking, Goninon produced his best game for the Cats since transferring from Essendon. His Tasmanian football background served him well in the wet conditions.
While Richmond persisted throughout the afternoon, it was Geelong's pronounced advantage in pace and teamwork that ensured a comfortable victory.
Scores
Geelong         6.7       9.8       15.15  15.16 (106)
Richmond     1.2       2.6          4.7        6.16 (52)
Goals
Geelong – Goninon 11, Hovey 2, Davis, McMaster
Richmond – Branton 2, Wright 2, H. Rowe, Ryan
Best
Geelong – Goninon, B. Smith, Middlemiss, Davis, Sharp, McMaster
Richmond – Dillon, Branton, H. Rowe, Oppy, Wilson, D. Rowe
Umpire          Robinson                    Attendance   10 000
Reserves:      Richmond 10.11 (71) defeated Geelong 5.7 (37)
Around the grounds
Round 5 1953 was one of the lowest attended rounds of VFL football for many years. A total of only 63 364 fans attended the six matches. Wet weather was to blame for the low turn out. The game at the Western Oval was described as being "more like a water polo match than a game of football." Age cartoonist Sam Wells summed up the wet day with a cartoon showing flooded grounds, stranded clubs and some good 'punting' by George Goninon at Punt Road.
Extract from Wells' cartoon, The Age 25 May 1953
At the Western Oval Footscray held Fitzroy to a solitary goal and won by 60 points.
At Princes Park Carlton scored a nine point win over St. Kilda. The match was marred by a brawl in the third quarter involving players, spectators and officials.
At Victoria Park Collingwood built some percentage with a 70 point demolition of Hawthorn.
At Windy Hill Melbourne defeated the home side Essendon by 11 points.
At the Lake Oval North Melbourne held off a strong last quarter challenge by South and won by 4 points.
Next week
Round 6: Geelong v South Melbourne at Kardinia Park
Next week's featured Geelong player Les Borrack          
For the opposition: Ron Clegg (South Melbourne)
Country football special: The Coronation Game between the Bendigo League and the Ovens and Murray League at Echuca on 2 June 1953.
The VFL top four
Geelong                      20        163.3%
Footscray                   16        157.5%
North Melbourne       16        123.7%
Collingwood               12        112.3%
Leading goal kickers
Coleman (Ess) 2 37
Goninon (Gee) 11 28
Hickey (Fitz) – 22
Trezise (Gee) – 17
Collins (Foot) 3 16
This week's featured Geelong player: George Goninon
Full forward George Goninon (jumper number 18) was a key component in Geelong's 1951 and '52 premiership wins. In a twist of fate, his controversial omission from Geelong's 1953 grand final team was to be one of the telling factors in the Cats' failure to win three flags in a row.
Goninon came to Geelong from Essendon early in the 1950 season after he could not find a way to hold down a position in the Don's forward line with John Coleman leading the attack. His original football club was the Burnie Tigers who played in the North West Tasmanian Football Union. Goninon's 13 goals in one game for Burnie in 1947 still stands as a club record.
George Goninon
He played 78 matches for the Cats, kicking 278 goals at a healthy average of 3.5 per game. Despite an unusual style, described by Jack Cannon in The Argus as "peculiar, spinning drop punts," he was an accurate kick for goal. His best year was 1951 when he booted 86 goals and was that season's leading VFL goal kicker.
In 1953 Goninon was omitted from Geelong's team for the final home and away game against Melbourne but regained his place for the second semi final against Collingwood. At that stage of the season, he had kicked 65 goals from 18 games. Again, he was on the outer for the preliminary final against Footscray with poor form in the second semi-final cited as the reason. Goninon was not in the team on grand final day when Collingwood prevailed.
He played 11 games in 1954, but his career at Geelong tapered off quickly amid tensions between both parties. It was revealed later by Goninon himself that an off-field indiscretion was the real reason for coach Reg Hickey's loss of faith in him. In 1955 he was cleared by Geelong to Winchelsea (Polwarth League).
For the opposition: Ron Branton (Richmond)
Ron Branton joined the Tigers from Maryborough (Ballarat League) in 1953. The 19-year-old Branton made the return train trip to Melbourne twice a week during his first season to play for Richmond. At first, he played as a rover, before becoming one of the best back pocket players in the league. Ron Branton's ten-year career at Punt Road featured 170 games, three club best and fairest awards, club captaincy (1960-62) and VFL representation on two occasions. In 1962, Branton was equal second (with Kevin Murray and Ken Fraser) in the Brownlow Medal, won by Geelong's Alistair Lord.
Ron Branton
After his VFL career ended, Branton moved to Myrtleford (Ovens and Murray League), where he captain-coached the Saints for three seasons (1963-65). He had an immediate impact at Myrtleford, taking the Saints (who were second last in 1962) to minor premiers in 1963. Two preliminary final appearances (1963 and '64) were the best the success-starved club could achieve under his leadership. Later, Ron Branton moved to Whitfield (King Valley Football Club in the Ovens and King League) for two years (1966-67).
(Read Matt Zurbo's interview with Ron Branton HERE)
Country football connections
Ron Branton's former club Maryborough had a narrow loss to Geelong West in the Ballarat League that Saturday in 1953. His two future clubs in north east Victoria, Myrtleford (Ovens and Murray League) and King Valley (Ovens and King League), also suffered defeats.
George Goninon's future club, Winchelsea (Polwarth League) made the final four in 1953 but were defeated in the first semi final by Birregurra. Coragulac took out the 1953 flag.
Meanwhile …
Australia played a tour match against Minor Counties at Stroke-on-Trent that weekend in 1953. Batting first, the Australians compiled 289 (top scorer Neil Harvey with 109). Minor Counties were no match for the Australians, falling for 56 in their first innings, and following-on, for 62. Ray Lindwall took seven wickets and Ritchie Benaud claimed five. In its comprehensive tour schedule, typical of that era, Australia still had four matches to play against county teams before the First Test at Nottingham starting on 11 June.
Prime Minister Menzies arrived in London for the Queen's Coronation on 2nd June as rehearsals for the event were in full swing. 
'Till I Waltz Again With You' sung by Teresa Brewer was the top song in Australia at the end of May 1953.
To read about the earlier games in Geelong's run, click HERE.
Peter also wrote about St. Kilda's premiership season in his 1966 and All That series. You can read that HERE.
The Tigers (Covid) Almanac 2020 will be published in 2021. It will have all the usual features – a game by game account of the Tigers season – and will also include some of the best Almanac writing from the Covid winter.  Pre-order HERE
To return to our Footy Almanac home page click HERE.
Our writers are independent contributors. The opinions expressed in their articles are their own. They are not the views, nor do they reflect the views, of Malarkey Publications.
Do you enjoy the Almanac concept?
And want to ensure it continues in its current form, and better? To help things keep ticking over please consider making your own contribution.
Become an Almanac (annual) member – CLICK HERE.
One-off financial contribution – CLICK HERE.
Regular financial contribution (monthly EFT) – CLICK HERE.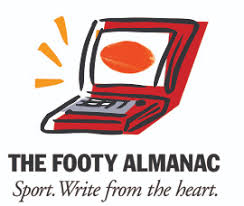 is a lifetime Geelong supporter. Hailing from the Riverina, he is now entrenched on the NSW South Coast. His passion for footy was ignited by attending Ovens and Murray League matches in the 1960's with his father. After years of watching, playing and coaching, now it is time for some serious writing about his favourite subjects… footy, especially country footy, and cricket.