Geelong's Record Run – Epilogue
Geelong's Record Run
Epilogue
After Geelong was thrashed by Essendon in Round 8 1952, the feeling must have been quite surreal. The off-again-on-again game was played on the tiny Brisbane Exhibition Ground, two days after torrential rain, on a Monday night, under lights, with a white football, in what was dubbed the "propaganda round". Stung into action by a disgusted coach, the Cats commenced a phenomenal run five days later that would last for over 13 months. Not a single defeat in 26 rounds of football. Three weeks into the run they faced Essendon again, with the result a draw. The draw was followed by a sequence of 23 wins in a row. Two of the greatest team records in VFL/AFL history were on the path to creation.
Geelong's record run came to an end on Saturday 1st August 1953 at Kardinia Park. What was the reaction in the rooms after the Round 14 loss to Collingwood? Were the Cats shell-shocked, relieved, or did they simply shrug it off and look forward to the next game?
Russell 'Hooker' Renfrey1 said "it was a strange feeling" and that "the relief was so strong it felt like winning a premiership". An eventual loss had obviously been a talking point among the players as the run of wins marched on. In anticipation of how they would feel, captain Fred Flanagan, Renfrey and John Hyde2 were not too concerned believing that a loss, when it inevitably happened, "would relieve the pressure". Russell Middlemiss3 did not share the sentiment. He believed that "you play football to win" and "any thoughts of a loss being a blessing in disguise were wrong."
No one at Geelong would have envisaged that their winning form would abandon them so quickly at the back end of the 1953 season. The Cats lost the next game, in Round 15 to Essendon, and then lost to South Melbourne in Round 17. Geelong's form was slipping while Collingwood was steadily climbing the ladder in pursuit of the double chance. Although the Cats took out the minor premiership comfortably, their finals campaign did not approach the lofty standards of 1951 and '52 and was a huge disappointment to their fans. Collingwood defeated them in both the second Semi Final (by 30 points) and then the Grand Final (by 12 points).
Why did the Cats fail in the '53 finals after displaying great winning form for three seasons? The answer lies in the fact that Collingwood, in particular, found a method to counter Geelong's fast free flowing game style. But it should be recognised that the Magpies met a weakened Cats' line-up on Grand Final day. There were injuries in the finals to several key Geelong players and there was a shock decision at the selection table down at Kardinia Park.
When Geelong defeated Essendon in the 1951 Grand Final, the Dons were without their match-winning spearhead John Coleman. He was out suspended. That took a career average of over five goals a match out of Essendon's armoury. It was hard to replace that sort of scoreboard impact. Second to Coleman in the 1953 VFL goal kicking was George Goninon, with an average of 3.6 goals per game that season. Goninon did not play in the Grand Final. He was "sent to Coventry" for an off-field indiscretion entirely unrelated to football (an extramarital affair). His behaviour was judged to be against the moral code of the club, particularly by coach Reg Hickey.
While Goninon played in the second Semi Final loss to Collingwood, he was a shadow of his best and did not make it back into the team until Round 8 the following season. Goninon had kicked at least one goal in every match in 1953, bar one, Round 10 against Carlton. He kicked four goals in the '51 Grand Final and five in the '52 decider against Collingwood. Goninon had a proven big game record. His replacement at full forward was Russell "Hooker" Renfrey, a Cat that had played in every one of the club's 26 games without defeat. But Renfrey had played those games predominantly as a ruck rover. "Hooker" kicked five behinds and failed to score a goal in the Grand Final. It would have haunted the Geelong selectors and coach. Did their decision to drop Goninon cost the club a flag? Of course, we can never know, but Collingwood were certainly handed a gift by the Geelong hierarchy before the first bounce of the '53 Grand Final.
Collingwood realised the way to win was to match Geelong's pace from the outset and with a combined team effort, to nullify their prime movers. Geelong's inaccuracy in kicking 8.17 also played into Collingwood's hands. Wasted opportunities in the second quarter gave Collingwood a leg up and rushed misses in the final term, when the Magpies were tiring, cost Geelong any chance of bridging the gap.
Then there were injuries that compounded the absence of Goninon. Russell Middlemiss damaged his knee in the second semi final and was out of the Grand Final team. Middlemiss was a vital cog in Geelong's dominant half back line and had the pace to match Magpie half forward Thorold Merrett. During the Grand Final two Geelong players suffered injuries – ruckman Harry Herbert played on after being concussed, while Bill McMaster left the field in the third quarter suffering concussion and a bruised kidney.
The Magpies were nine games into a sequence of 14 consecutive wins. In a touch of irony, it was Geelong who stopped Collingwood's run, in Round 6, '54. Geelong finished on top of the ladder again in 1954, while Collingwood slid to seventh place. But the Cats were bundled out in straight sets, losing the second Semi Final to eventual premiers Footscray and the Preliminary Final to Melbourne. Bob Wiltshire (recruited from Foster) was the only new player (from the contingent of 36 record run players) in Geelong's line up for the '54 finals.
Geelong won only one more finals match in the 1950s (the 1955 first Semi Final against Essendon) and did not play in a Grand Final again until 1963.
Many players from the record run were gone from the club in 1956, which was Geelong's last finals appearance of the fifties. Eight Cats from the '53 campaign (Les Borrack, Bob Davis, Ron Hovey, Peter Pianto, Noel Rayson, Norm Sharp, Bernie Smith and Neil Trezise) played in the first Semi Final loss to Footscray in 1956. But that was the end of the section. Geelong took out the wooden spoon in both 1957 and '58 and did not see the MCG in September again until 1962. In the early 60s the playing list was rebuilt under coach Bob Davis, with Fred Wooller as captain. Enter 'Polly' Farmer, Bill Goggin, Doug Wade, the Lord twins, Peter Walker, Roy West, John Devine, Paul Vinar, Tony Polinelli and John Sharrock. The wait was worth it for the Geelong fraternity as Bob Davis' 1963 team defeated Hawthorn to win its sixth VFL premiership. A new era had begun down at Kardinia Park. Next was the one that got away, the classic '67 grand final loss to the Tigers. History records that Geelong had to wait 44 years to claim the ultimate prize after winning the '63 flag.
Finally, what was the legacy of the record making Geelong teams of the 1951-1953 era? Geelong's record of 26 games without a loss and 23 wins in succession remains unbroken today, almost seventy years on. Standing as an honour to the club is the fact that not a single Geelong player was reported throughout the record run. Back-to-back premierships were won by Geelong in 1951-52, the only time the club has achieved the feat. For the players, strong bonds and friendships were made that endured and were celebrated with warmth, humour and camaraderie for the rest of their lives. Whether they came to Kardinia Park from the Geelong area or from further afield in country Victoria, their remarkable achievement adds to the colourful story of the Geelong Football Club. A solid core of the Record Run players went on to become coaches, committeemen and Past Players Association officials. As unwavering supporters, they provided not only leadership, but also experience and sterling service to the club they loved. For Geelong fans old enough to identify with the VFL football world at the time, there is lasting pride in the team's achievements and memories of a band of footballers who, above all else, entertained. As the club's song goes… "We play the game as it should be played, At home and far away, Our banners fly high, from dawn to dark, Down at Kardinia Park."
This series is dedicated to each of the 36 players who participated in Geelong's history making achievement across the 1952-53 VFL seasons. Most members of the contingent have passed away, with just a handful alive today, 68 years since the end of Geelong's Record Run.
Country Football Connections
The 1953 premiers of Victorian and Riverina NSW country football leagues were:
Benalla (Ovens and Murray L), Tarrawingee (Ovens and King L), Koroit (Port Fairy L), Lucknow (Bairnsdale L), Irriwillipe (Colac L), Wonwondah (Horsham L), Beech Forest (Otway A), Benambra (Omeo District L), Sunbury (Riddell L), Red Cliffs (Sunraysia L), Bruthen (East Gippsland L), Warracknabeal (Wimmera L), Colac (Hampden L), Numurkah (Murray L), Bairnsdale Rovers (Bairnsdale L), Koondrook (Cohuna L), Macorna (Kerang and District L), Campbell's Creek (Maryborough L), Lake Boga (Mid-Murray L), Watchem-Corak (North Central L), Coragulac (Polwarth L), Burramine (Tungamah L), Wallacedale (Wallacedale L), Catani (West Gippsland l), Sorrento (Mornington Pen L), Morwell (Central Gippsland L), Avoca (Lexton L), Inglewood (Loddon Valley L),  Nirranda (Purnim L), West End (Warrnambool and DL), Golden Point (Ballarat L), Heywood (Western Districts L), Cressy (Western Plains L), Eaglehawk (Bendigo L), Tatura (Goulburn Valley L), Waaia (Picola and District L), Walla Walla (Hume L), Ganmain (SWDFL),  Boree Creek (Central Riverina L), Culcairn (Albury and District L), Urana-Cullival (Coreen L), Ardlethan (Barellan and District L), Tullibigeal (Northern Riverina L)
——————————————————————————————————–
Footnotes
1 We are Geelong: The Story of the Geelong Football Club by John Murray p. 75
2 ibid p.74
3 ibid p.74
To read about the earlier games in Geelong's run, click HERE.
Peter also wrote about St. Kilda's premiership season in his 1966 and All That series. You can read that HERE.
The Tigers (Covid) Almanac 2020 will be published in 2021. It will have all the usual features – a game by game account of the Tigers season – and will also include some of the best Almanac writing from the Covid winter.  Pre-order HERE.
To return to our Footy Almanac home page click HERE.
Our writers are independent contributors. The opinions expressed in their articles are their own. They are not the views, nor do they reflect the views, of Malarkey Publications.
Do you enjoy the Almanac concept?
And want to ensure it continues in its current form, and better? To help things keep ticking over please consider making your own contribution.
Become an Almanac (annual) member – CLICK HERE.
One-off financial contribution – CLICK HERE.
Regular financial contribution (monthly EFT) – CLICK HERE.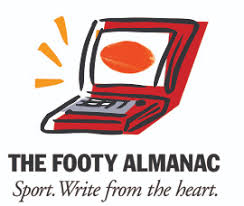 is a lifetime Geelong supporter. Hailing from the Riverina, he is now entrenched on the NSW South Coast. His passion for footy was ignited by attending Ovens and Murray League matches in the 1960's with his father. After years of watching, playing and coaching, now it is time for some serious writing about his favourite subjects… footy, especially country footy, and cricket.