Comrades Marathon 2017: More humbling than a prelim final loss
Apart from footy, running has become more than just a hobby for me, it has become the ticket to the world. Although  it may not have ended the way that I wanted, it's safe to say that spending just under a week in Durban to take part in one of the world's toughest events was more than worth it. To many, the Comrades Marathon is another race, to the locals and the 1400 visitors (including 170 Australians – only the South Africans, Brazilians, Brits, Americans and Zimbabweans had higher representation) it's an experience worth the effort to take part in and one that I'll never forget.
The task itself confronting 20000 runners is reasonably simple, run from Durban's Town Hall to the Scottsville racecourse in Pietermaritzburg. OK, so I didn't mention that it was 86.7km in distance didn't I? Or the fact that there are five long climbs and a number of shorter hills to negotiate along the way? Or that there are cut off points along the route strictly enforced with the cruelest cuts of all happening at the finish line when 12 hours have elapsed? Or that the 10 minutes prior to the start and the 10 minutes before the race finish cut off gun would be the most emotional experienced?
To make this race you have to run a qualifying time of a marathon in a certain period (late August to the end of April) within 5 hours after being one of 20000 to enter between September and November (I was about the 11000th entrant having qualified with a 4:32 in Melbourne two weeks after Grand Final Glory). That is no guarantee that you'll actually finish, the exhausted and weary faces of those who could give no more and the shattered expressions of those who missed the intermediate cut off times by seconds form part of the yearly Comrades tale. Personally I managed to make the mid race cutoff with just over a minute to spare before the effort to scrape in told and I was done 2km later, in the same spot as a fellow novice (someone who hadn't run one before), a runner with 4 finisher's medals and an older man with 16 race finishes under the belt with his number and name on a coveted Green bib (as an international entrant my bib was Blue). But to lift the spirits I discovered later that I played a cameo role in the SABC race coverage which is a 13 hour odyssey making election night on the ABC or Bathurst race day look like sprint distance telecasts. If you look at this video just as the race clock passes the 6:08 mark, look for a guy in a yellow singlet, black shorts, cap backwards and a knee brace on both knees……
This race doesn't discriminate on who suffers and when the gut wrenching moments are made. To watch the finish of a race or a Grand Final when whoever you support can be painful for those invested. To experience this in person, even after bailing is simply heartbreaking. I'll never forget the image as the clock was winding down towards the 12 hour cutoff at the finish of a lone man collapsing to the ground in sight of the finish, unable to resume his feet as the gun sounded to shatter the dream. He was picked up by another who also didn't make it, looking to share in the pain beyond anything physically possible. Shortly after came a few runners who made it past the last cutoff at a place called Polly Shortts, but didn't have anything left to make it to Scottville for a medal. In the bitterest of disappointing defeats, I'll never forget images of guys smiling and waving to the crowd in the international area (who gave them the warmest ovation possible) knowing that for another year the dream had ended. The man standing next to me was holding back the tears, and he wasn't alone. I was also sparing a thought for the British family who were anxiously waiting for their charges to come home, riding the last 15 minutes with them as they narrowly made the cutoff. These were people I didn't know and will probably never converse with again, but it's amazing how I would share their emotions even if I was hoping to be in the position of a runner rather than a man who recorded a DNF.
Then there was a tale of the paramedics who helped a fellow 'bailer' off the bus at the Cato Ridge cutoff. Having transferred from a smaller bus 2km past halfway to a bigger bus at that cutoff point, a runner was in all sorts of trouble and required medical attention. As a trio of paramedics helped him off the big bus, they were discussing just how to transport him given a patient was already lying on the one bed they had available. According to the paramedic, and I asked the person sitting next to me at least 4 times to confirm I wasn't going loopy…..the lass lying down was trying to complete the race while she was 6 months pregnant. I'm struggling to comprehend it myself, but such is the lure I guess of this event.
The good news is that I'm going to be back on deck in the footy realm in time for the Thursday Night barn burner in Sydney, then back on the bench to resume coaching in Gladstone on Saturday (an Away game for us). I would have loved to have a medal to inspire, but the stories that I have shared will have to make do. I'm looking forward to telling them to my mates, and returning next year when the race stars in Pietermartizburg and finishes in Durban.
P.S: My Blog mhjeffrey027running.com has a more detailed look at my Comrades Experience. Not sure if it's a great read but there are some videos from the bus tour that will live with me forever.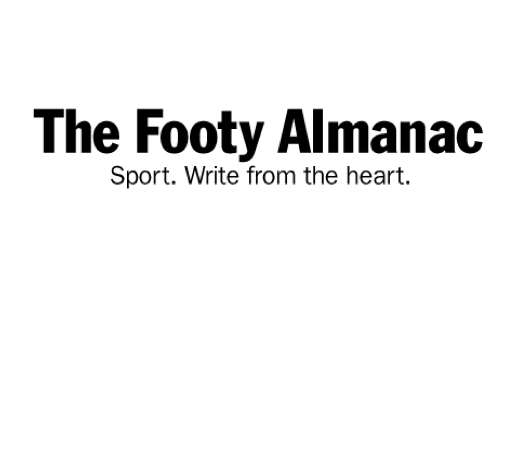 32 Year Old, Bulldogs Member and tragic. Reserve Grade coach after over 225 combined senior/reserves appearances for Brothers AFC in AFL Capricornia. 11 time Marathon finisher, one time Ultra Marathon finisher and Comrades Marathon competitor 2017.