Australia v India – First Test, Day 3: Game over? Come on!
by Citrus Bob Utber
After two absorbing days of play day three as looming as the make-or-break day for both teams.  India holds a slight advantage but there is so little between the two teams that the fluctuations of the game can change regularly.
What a first session of cricket!  I can honestly say I have never seen anything like it although Frank Tyson's demolition of the Australians at the G is the nearest thing.
Night-watchman Jasprit Bumrah (2) was not expected to last long and he dollied an easy catch back to Pat Cummins 2/15.  Remember that score 2/15.
As the great Bill Lawry was prone to say "it's all happening" and as fast as Mohammed Ali could turn out the lights in his bedroom India were 6/19.  Pujara (0), Agarwal (9) and Rahane (0) were all caught behind with each wicket ball moving at the last moment for Paine to take the easiest of catches.  Cummins (2 wickets) and Hazlewood (2) were making the ball move like Fred Astaire.  India 5/15.
How would Kohli react to this situation? That was the question being asked. It did not take long for an answer and after cracking a four he was brilliantly caught by debutante Green in the gully.  It was to be a close call as the umpires went to DRS for an answer as to whether the ball was cleanly taken. Looking at numerous replays it appears the ball hit Green on the forearm first. A great catch for such a big man.  India 6/19 and in more trouble than the early settlers.
Magnificent bowling by the two Australians who continued the dominance of bowlers in this match.  They were just too hot to handle.
It has got even hotter with Saha (4) and Ashwin first ball falling to the rampant Hazlewood.  India in total capitulation has fallen to 8/26 and Hazlewood has 4/3. Never seen the like of it I repeat.
Any chance of at least making a few more runs evaporated when Vihari (8) gave Captain Paine his 5th catches of the innings and when Shami was hit a painful blow on the arm by Cummins the innings was over. India 9/36 all out with Shami unable to continue and Yadav four not out.
For the statistical minded Mayank Agarwal's 9 was the highest score but the team score was not the lowest Test score. That privilege is held by New Zealand when they made 26 against England at Auckland in 1955.
Hazlewood 5/8 and Cummins 4/21 completely shattered India and the visitors will have a hard time trying to recover from this battering for the remainder of the series.
Australia need 90 to win and the two openers need to be there if they want to play in Melbourne. Wade slashes a four in the first over but Burns really playing for his place is tentative and Bumrah nearly makes him nick one to the keeper.
Moments later Bumrah hits Burns on the elbow. It's a painful blow and the batsman seeks treatment for the injury. P. Baulderstone in Perth would suggest that he retires valiantly and so goes out of the Melbourne Test (out injured) rather than being dropped.
The two Australians come out after lunch/dinner determined to carry all before them. The Indian bowlers found it harder than the Australian bowlers and Wade in particular was severe on anything drivable.  The fifty partnership came up in the 12th over with Wade (31) and Burns (18).  Burns struggled for a while but once he pulled Yadav for 4 it was like a very heavy weight lifted from his shoulders.  Such is the mind of a professional sports person when things seem to be going against them.
Wade on 33 is run out in unique circumstances.  He pushes to short leg and the ball ricochets to the keeper who takes of the bails with Wade stranded down the pitch.
Labuschagne (6) tries to in the game quickly but skies Ashwin for Agarwal waited for the ball to fall. Australia 2/82
After two of the most wonderful day/nights of Test cricket Day 3 was an anti-climax.  Not even the most ardent of the Fanatics would have thought Australia will win this game on Day 3.
Hazlewood and Cummins were supreme and only gave their batsmen 90 runs to win which they did so for the loss of two wickets.
Joe Burns (51 n.o.) finished the game in spectacular style when he hooked Yadav for six but not until Bumrah made a great attempt to catch the ball one-handed.
And so ended a truly unique game in just over two and a half days of enthralling cricket and the lucky ones who were able to attend certainly went home satisfied. The ebb and flow of who is winning and then today amazing.
Tim Paine was awarded player of the match and rightly so.  Except for the dropped catch his game was flawless.
India will now go on to Melbourne with their tales between their legs and with out captain Kohli.  Will they recover for this staggering defeat?  Who knows.
See the full scorecard courtesy of Cricinfo HERE
Read more Adelaide Test reports HERE.
The Tigers (Covid) Almanac 2020 will be published early in 2021. It will have all the usual features – a game by game account of the Tigers season – and will also include some of the best Almanac writing from the Covid winter.  Pre-order HERE
To return to our Footy Almanac home page click HERE.
Our writers are independent contributors. The opinions expressed in their articles are their own. They are not the views, nor do they reflect the views, of Malarkey Publications.
Do you enjoy the Almanac concept?
And want to ensure it continues in its current form, and better? To help things keep ticking over please consider making your own contribution.
Become an Almanac (annual) member – CLICK HERE.
One-off financial contribution – CLICK HERE.
Regular financial contribution (monthly EFT) – CLICK HERE.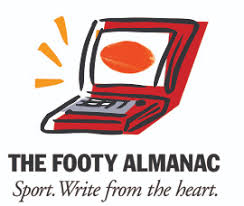 At 80 years of age Citrus Bob is doing what he wanted to do as a 14 year-old living on the farm at Lang Lang. Talking, writing, watching sport. Now into his third book on sports history he lives in Mildura with his very considerate wife (Jenny ) and a groodle named "Chloe On Flinders". How good is that.