Australia v India – First Test, Day 2: Another tough day
ANOTHER TOUGH DAY
One of the great delights at attending the cricket and football in Adelaide has always been the walk down to the Oval from accommodation in North Adelaide.
The streets and in particular the houses I would suggest are the best in Australia if you are interested in the heritage of an area. There would be hardly a street where there is not housing stock from the mid to late 1800s.  A vast number would have a heritage listing with a glistening blue oval shaped plaque with a summary of the house, its main features, the builder and who he built it for.  One could spend a day just reading these plaques. In fact, a 15-minute walk can sometimes take twice as long and of course you stop and look at the splendour of St. Peters Cathedral, so long the most significant backdrop to the picturesque views from the Oval.
The foundation stone at St. Peters was laid in 1865 and it took another 35 years for the five-part building to be completed. I am pretty sure the architect must have been a cricket fan.
Glad I arrived for the start of play. Don't know what the visitors had for breakfast but they lost the last four wickets for 11 runs in 22 minutes.  Sustained fast bowling from Starc and Cummins 2 wickets each and four catches was the summary of the 22 minutes. Ashwin (15), Saha (9), Yadav (6) and Shami (0) were the victims.
India all out 244 with Starc 4/53 and Cummins 3/48 having a brief training spell.
Australia's newest opening partnership of Burns and Wade are taking no chances and it takes nearly 6 overs before the first score is registered. The bowling is tight and both Bumrah and Yadav are giving the batsmen nothing to hit.
Wade (8) gets one from Jasprit Bumrah that moves a little and he is out LBW despite his referral.  Australia 1/16.  The genial Jasprit has been tricking us in the lead-up matches and he is right on target today.  He also gets Burns (8) in the same manner and Australia are 2/29.
Unfortunately for the smiling assassin the smile is wiped from his face when he drops Labuschagne from a big hook from Sharma.  It looked like he thought he was on the ropes and jumped just as he was about to take the catch.  This could turn out to be the catch that lost the match. We'll see.
A good comeback by the Indians after their early day kamikaze efforts with the bat.
Labuschagne hooks again.  This time off Bumrah and Shaw drops a relatively easy catch. Marnus continues to attack and is getting away with it.  He is not going to be contained and the bowlers are giving him every opportunity.  A great battle.
Meanwhile S.P.D. Smith is getting nothing to hit and he stagnates on 1.  There is no doubt the Indian attack is a very disciplined unit that has been let down by the fielders today. Shami, in particular is bowling short to Smith but he is not being tempted in any way.
Backing up too far Smith is nearly run out but survives.  It was close! It seems that the Kings of Kricket can only be run out at the bowler's end.
Not so!  The fact that he only scored a single from 29 balls shows some frustration and Ashwin gets one to turn appreciatively and Smith pushes to Rahane at slip.  Australia 3/45 and needing a big partnership to get back in the game.
Another superb evening and sublime for a cricket match full of tension.
The big partnership is not happening as Head (7) plays a poor shot to Ashwin and is caught and bowled.  Australia are 4/65 and Ashwin charges towards the members stand in sheer delight.
New by Cameron Green receives warm applause on entering the arena.  He looks like Gulliver in Lilliput standing near the Indian fieldsmen who are surrounding him.  He pushes for an easy single to start his career at top level.  Bumrah peppers him with short balls but he is composed.
Ashwin drops one a bit short and Green delightfully cuts for his first four in Test cricket.  Wonder how many people out there realise that he is the first GREEN to play Test cricket and the first secondary color for the same reason. Mind you no primary colors have ever played Test cricket or any class of cricket to my knowledge.
What a catch!  Green (11) pulls a short one from Ashwin and Kohli seems to dive backwards/sidewards to take a superb catch at mid-wicket. Australia are in real trouble at 5/79 and Ashwin is in superb form with 3/21.  The tall off-spinner loves playing against the Australians.
A captain's knock is now required from Timmy Paine. He still has plenty of knockers out there who say his lack of runs in the middle order is endorsing Alex Carey to take over the gloves. I don't think "the people that matter" would endorse their thoughts though.  I can't see them wanting to reinstate Steve Smith in the role of head-man.
Shami bowls a magnificent over to Labuschagne and is unlucky to not have his wicket.  The Queenslander is riding his luck this evening as well as holding the side together.
At this break whatever it is called Australia are 5/97 and India have clearly won the session. This is a very, very professional and well-balanced Indian team and can never be written off.
Will it be the same when Kohli takes paternity leave?  That will be the big talking point before the Boxing Day Test.
The game meanders along after the break with the Indian bowlers on top and runs down to a trickle.  Labuschagne is at a standstill and when Yadav hits him on the pads plumb in front he goes upstairs.  I have this feeling that he never thinks he is out and often goes to DRS. Tonight's was a "no-brainer"
Labuschagne (47) and Yadav has his first wicket and makes it two when Cummins (o), gets some of his own medicine, and dollies a bouncer to Rahane. Australia 7/111 and reeling under India's attack.
Having a good day, Mitchell Starc hits out. Meanwhile at the other end Tim Paine is playing a captain's knock and looks very sound.
The partnership is looking dangerous until Starc (15) goes for a second run and is found short of his ground. Australia are now 8/139 and still 105 runs behind.  It has been India's day.
Paine reaches a fine 50 with 7 fours from 68 balls.  He has held the second half of the innings together with his composure.  In all facets of his game, he is still developing so I am confident he will play on for the next 2 winters at least.
After a nuisance partnership for the Indians, Lyon (15) holes out to Kohli and Ashwin has four well deserved wickets.  Australia now 9/167 with Paine still there on 57.
Interesting time with 15 overs still remaining for the day. Do Australia get out and/or do India just play for time so they don't have to bat tonight.
Paine could further enhance his captaincy (NB Rulebook) by declaring and taking a couple of wickets before stumps?
Not so and along with the tailenders he has gathered another 80 runs. Finally Hazlewood (10)  goes  flicking at a bouncer from Yadav to be caught behind.  Paine remained not out 73 in a splendid fighting innings.
Australia all out 191 and India's lead is 53.  A fine bowling performance by the visitors.  Ashwin was the pick of the bunch with 4 wickets, Yadav 3 and Bumrah 2.
Both sides bowling attacks have been on to throughout the game with 20 wickets falling and Day 2 still not completed.
Paine's great day is spoilt when he drops a snick by Shaw (4). He dived in front of Burns for the catch and in replay it definitely looked like Burns' take.
Well, it didn't make any difference as Cummins got his reward by clean bowling Shaw for 4. In both innings the diminutive batsman has lacked class against the Aussie speedsters. India 1/7 and Jasprit Bumrah comes in as the night-watchman.
Another wonderful day of Test cricket with India having a lead of 60 runs and the match evenly poised with perhaps the visitors slightly in front.
See the full scorecard courtesy of Cricinfo HERE
Read more Adelaide Test reports HERE.
The Tigers (Covid) Almanac 2020 will be published early in 2021. It will have all the usual features – a game by game account of the Tigers season – and will also include some of the best Almanac writing from the Covid winter.  Pre-order HERE
To return to our Footy Almanac home page click HERE.
Our writers are independent contributors. The opinions expressed in their articles are their own. They are not the views, nor do they reflect the views, of Malarkey Publications.
Do you enjoy the Almanac concept?
And want to ensure it continues in its current form, and better? To help things keep ticking over please consider making your own contribution.
Become an Almanac (annual) member – CLICK HERE.
One-off financial contribution – CLICK HERE.
Regular financial contribution (monthly EFT) – CLICK HERE.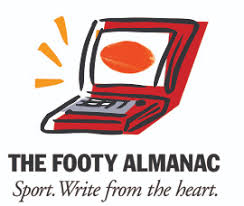 At 80 years of age Citrus Bob is doing what he wanted to do as a 14 year-old living on the farm at Lang Lang. Talking, writing, watching sport. Now into his third book on sports history he lives in Mildura with his very considerate wife (Jenny ) and a groodle named "Chloe On Flinders". How good is that.