An Ode to Harry: One of the Footy Gods' own Prototypes
'Ya f****n' tall streak of piss!!!'
I'm pretty sure the first time I heard someone refer to Harry Taylor in the flesh. It was a Freo fan at Subi on Anzac Day in 2008 as the game seesawed with epic momentum and spat out by the fan in frustration as Harry took a contested grab, one of the signature moves in what was to be a brilliant career. Geelong won by a point, the love affair you would think had begun then but for me it bloomed before that.
My affection for Harry was there from draft day seeing as he was a Northampton product, the first for Geelong. Northampton is some 50 kilometers north of Geradlton and is referred to in WA press as 'The footy factory' due to the stars that have emerged from the town.  It's also the home of my parents and other numerous relatives. We're not a Teakle or a Cripps or a Suckling or one of the other 'Big 5′ families that settled the region, but we're around. Away from the mid-west question marks on internet forums and in the pub were abound on Harry seeing as he was 21 when drafted in the first round. Coming in to a ready made side would have been daunting for anyone, let alone someone who was originally told at 17 that he wouldn't even be good enough for East Fremantle colts. He soon filled the Matthew Egan shaped hole in the premiers' defence and wouldn't leave. Stephen Wells had hit a bullseye again.
After his flat track Round 2 debut Harry only missed four games in that first season in 2008 playing in the Grand Final where his slip that let a rampant Stewy Dew in to goal played out in front of 100,000 at the 'G and on screens Australia-wide. As he was hunched over on the MCG in that blazing sun as Hawks fans and his chunky opponent celebrated I was going to stand by the man in something just left of a Tammy Wynette classic. I was all in faults and all with Harry as a Cat. Serious questions were asked over that bleak offseason and in to the 2009 about the Cats. We dealt with accusations of still being hand-baggers, Ross Lyon's anti-football coming to the fore along with other clubs wanting that cup. Harry was again a consistent performer in 2009 in a side wanting to atone for their aloofness and arrogance from the previous season. I knew I could rely on Harry and was getting busy convincing everyone else. Every Harry goal or mark was met with a gesture to the screen or to Harry if at the game with a loud proclamation that Harry was Northampton's finest. From Kardinia Park to Subi and everywhere in between the collective drawl of 'Harry!' from Cats fans would meet the laconic defender with every lurch-like grab.
In the pivotal mid-season clash with St Kilda the friend of secretive motorcycle clubs Michael Gardiner smashed in to Harry in a contested mark and accidently knocked him out cold as the Saints prevailed. By the time it came to that cold and windy afternoon of atonement in late September Harry was glorious and etched himself in to Geelong folklore. With a busted hand he went toe to toe with the golden Saint Nick Reiwoldt and came out on top. With agonizing seconds ticking down Harry, again, took a contested mark deep in to time added on in the final quarter ice-ing the game and bringing redemption to him and the team. Gerard Whatley was the only one to give him a Norm Smith vote that epic day perhaps showing how underrated he was. He is still up there having the most spoils ever in a Grand Final.
From there it was always a nervous time around trade time. The Perth press, when not rifling through the bins of the 2006 Eagles, would always speculate that Harry would come back home. They said a friend's brother's barber's former brother-in-law had had it confirmed by an official you see so they had the exclusive. The echo chamber of Eagles and Dockers fans on 6PR and in The West Australian would lap any rumour that had him on the plane. That and Harry's wife also being from the mid west launched one million pangs of protective jealousy from me thinking he may come back. The insecurity though was unfounded and Harry never swayed towards leaving the Cats like many other West Australians at the club. The surety he was happy in Sleepy Hollow giving a warmth and comfort to fans like one of your Dad's jumpers as a kid.
Another flag came in 2011 and Harry left Doms Lonegan to be the one-on-one defensive colossus this time around as he was switched off Travis Cloke early after receiving a bit of a bath. Harry took to the post-Thompson era of the Cats as a leader and with aplomb.
From 2008 until 2017  Harry only missed a dozen games or so and was a model of professionalism and consistency. Still, amongst the on-field feats stories emerged of his quirkiness in a league knees deep in 'big dick energy' and shallow corporate one liners. There were the stories of the studies he was taking out on anthropology and the Second World War. There were the East Fremantle Footy Club licence plates transferred every time he got a new car and then there was the hand shake ham. What was going on with the ham? In a time of Roo, Hall, Pav, Brown et al he took on and beat most if not all. He seemed to always lack a burst of pace on the man he was marking but managed to catch up for the spoil much like that Looney Tunes sex pest Pepe Le Pew when prancing after the object of his affections. When we were blunt up front Chris Scott would swing the big #7 up front to spark the side. He kicked two bags of five goals in 2017 and four bags in total over his career. He kicked four on Alex Rance on another occasion when the full back was at the peak of his powers.
On the times I braved the oppressive mid-west December heat and spent Christmas up in Northampton I was hoping he'd be in town too and would show up at the traditional Lions Club Christmas Eve party in the park. I was thinking over a tin or two we could discuss the Afrika Korps and the four fields of anthropology but it was never be. I did once coax his dad Harry Sr up on to stage at a Perth Cats event where an obviously proud dad waxed lyrical about his son's career. That week Harry Sr had brought down an esky of crays for the team to consume in the week they spent in Perth. Harry Sr himself was a celebrity in his own right doing the footy tips each week on ABC Mid-West. My better half Margaret seemed to never understand the love of Harry or the process of fandom but she respected it, gave oxygen to it with questions on how Harry played and even got a 'Harryyy' out of her when at a Kardinia Park game in 2017.
Time though catches up with us all, even Harry, as he tried for one third and final flag. A foot injury in 2018 kept him to 8 games which I was convincing myself would mean he was well rested and could kick on for a few more much like his Northampton Rams youth teammate Josh Kennedy when he had a busted foot. In 2019 he started to seem that little bit slower than normal, that little bit off but I still believed. Signing on for 2020 for a final lap Harry was again a rock among the misfits in a challenging season for all. He seemed like he could go on in 2021 and get to 300, an extraordinary feat for a mature age draftee. In the recent Grand Final he kept his own and his feet this time keeping the tall poppy Tom Lynch more than honest as Richmond slowly choked the life out of the Cats in the second half. Harry would not be one to announce his end there and then and let the little master have clear air in his final game for a deserved farewell. There was a tingle of hope he would go again when no announcement was made on Best and Fairest night but then on Saturday morning the news came out. It was over.
Sad but expected. Harry's time at Geelong is now done and he announced in his usual underhanded and slanted way. What he does now is anyone's guess. Continue with his physio career? Take up a residency at the Australian War Museum? A career in academia? It's not really ours to discuss anymore as the green shoots come up to replace his generation and we trust the process. I doubt we may ever have another individual with a career like Harry's though.
Everyone has their 'true love' with a favourite player no matter what team or league. One you find is immune to criticism and is the apple of your eye. For me I thought it was 'Buddha' Hocking a couple of decades ago but that was young love; naïve love even. Jimmy Bartel was a bad boy fling, Cam Guthrie a continuing dirty secret. Harry was always it for me though. A champion of the game, a key in a golden era and someone who embodied a lot of what the Cats were, are and will hopefully continue to be. I'll hopefully one day catch up with Harry at the top, middle or bottom pub in Northampton. The processed meats and beers are on me.
To return to our Footy Almanac home page click HERE.
Our writers are independent contributors. The opinions expressed in their articles are their own. They are not the views, nor do they reflect the views, of Malarkey Publications.
Do you enjoy the Almanac concept?
And want to ensure it continues in its current form, and better? To help things keep ticking over please consider making your own contribution.
Become an Almanac (annual) member – CLICK HERE.
One-off financial contribution – CLICK HERE.
Regular financial contribution (monthly EFT) – CLICK HERE.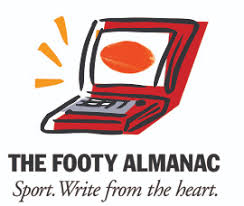 RTR FM Presenter. Glory Guerrillas Producer and Co-Host. Contributer to Football Nation Radio and Football West. Worships at the feet of the mighty Cats, Socceroos, Matildas, West Perth, Glory and Glasgow's Green and White most of the time.