Almanac Travel: Highway 39 Revisited (with apologies to His Bobness)

Sunset in Tamworth (Photo: Anne Bitter)
Travel is a challenging undertaking these days with more than one State Premier having a demonstrated reputation for being a tad trigger happy in closing borders at the hint of a sniffle just an artificial demarcation line away. So, when a proverbial window of opportunity opened recently, we drove to Melbourne so that Anne could see her sister for the first time in 13 months – a scenario familiar to many. We decided to retrace our August 2019 route (which you can read about here).
With Victorian Border Passes in hand we set out, determined to enjoy the ride, the countryside, the pleasure of the destination and all the bits and pieces that go with it along the way – the sights, the sounds, the aromas, the people. A slow transit across early morning Brisbane wasn't much fun (worse than Bourke Road at its worst!) but once we got past Ipswich, it was 'Melbourne, here we come!' The Fassifern Valley was a picture of crops, Cunningham's Gap opened out onto the rolling plains and rich soil of the Darling Downs. This is good. Then onto the New England Highway (the A15) at Warwick.
Down through Stanthorpe (where they're still having water trucked in every day to supply local needs) and a side visit to Symphony Hill Winery where we particularly liked the crisp prosecco and the gutsy but elegant cab sauv. Into New England proper and what a contrast to 2019! Then it was bleached, tinder dry, littered with road-kill every couple of hundred metres and, as it turned out, just days away from the devastating bushfires of that Spring. Now it is an expanse of vibrant regrowth, green to the edge of the road, and scarcely a hint of fauna splattered on the roadside. At day's end we were at Tamworth for the night and another stay with the gracious Meg Quilty at her quality B&B.
Back on the road we took the Oxley Highway (the B56) across through Gunnedah to Coonabarabran to join that powerful, north/south artery we know as 'the Newell' (the B39). And still the green expanses kept coming – the best I've seen this country look in yonks – to the extent of metre-high grass waving in the breeze on the verges of the road and water lying in pools alongside the highway around Gunnedah. The country looks 'lifted' from its drought-stricken state in 2019.
The Newell is somehow special for me, especially the stretch from Coonabarabran down to West Wyalong – a four-hour sweep of ribbon through vast areas of fields and grazing paddocks interspersed with centres like Gilgandra, Dubbo (bustling), Parkes and Forbes. There's the added pleasure of my favourite corner about eight kilometres north of Parkes (refer to that 2019 trek in which I think I got the location wrong) – ten seconds of artistic beauty in a sweeping parabola. Even the hamlets of Tomingley and Alectown looked healthier, tidier and brighter than usual. Only a short section around Dubbo was not so green but the sprawling fields were still a thing of a different kind of beauty.
Then the rain came after West Wyalong, buckets of it! We got caught behind a B-double and the wall of spray coming off his tyres prevented any thoughts of overtaking. Did you know that, travelling north to south, that there is only one overtaking lane between West Wyalong and Narrandera? Neither did I until two weeks ago. So we cut our speed a bit, hung back and eased our way into our overnight stay in Narrandera.
Narrandera is the quintessential Australian rural town – broad streets, a sprinkling of classic colonial buildings (usually banks or public administration centres), the usual mix of agricultural services, the ubiquitous Chinese restaurant, and so on. As mentioned last time, it's also the home of Juadine Interiors and The Red Door Café. They do excellent coffee and very tasty food. We had breakfast there. Anne stumbled on their half-price sale and helped herself to a few pieces of clothing. Win win.
Reaching the Victorian border at Tocumwal we stopped at the checkpoint where a very positive, friendly and efficient policeman checked our border passes and licences before seeing us on our way within 3 minutes. Strathmerton is home to [email protected], a lovely eatery in an old stone villa surrounded by a beautiful garden featuring manicured hedges and carefully tended rose beds. Put it in your memory bank for a stop next time you're passing.
Then the final stretch to Melbourne on a day when the rain got heavier the closer we got, especially around Seymour when it was the equivalent of a tropical downpour for about 30 minutes. Throw in a wrong turn once we got off the Ring Road to be rescued by the ever-reliable GPS and we finally got to sister-in-law Sue's apartment safe and sound. And all the way it was a continuing pathway of greenery – such a welcome contrast to eighteen months ago.
An eight-day stay was interrupted on Day 5 with news of a hotel quarantine worker testing positive to Covid. What to do? Remember those itchy-fingered Premiers? We decided to get out of Dodge and head for the border just in case. Day 6 dawned in Wagga Wagga; the Covid news was steady so we decided to go easy and head for Tamworth and the comforts of Meg's place before the final leg home. The Tamworth City Bowling Club (opposite Meg's) had the usual Friday night raffles going with all tickets sold 30 minutes ahead of schedule. We opted for their Chinese cuisine (very tasty indeed) and were afforded members' prices at the bar on the basis of 'staying over the road'. A nice touch!
The final leg home went a bit off-track as we thought that, even though it wasn't required, we should do the right thing generally and by our neighbours in particular and get Covid tested. As there weren't a lot of options on a Saturday afternoon in regional Queensland, we ended up at the 'mostly for truckies' drive-through facility just out of Toowoomba at Charlton. No vehicles ahead of us, so a quick and efficient administration of the test at 3.15pm. We lobbed home on the Sunshine Coast by 6.30pm before the text messages of a negative result for both of us pinged on the phone at 8.15pm – just 5 hours after the test was taken! Only in Australia!
There was also the story of the new car, driving back without number plates, and being pulled over by the police at Warwick, but that's a story for another day.
To paraphrase MOH, 'you've just got to love a road trip!'
When and where is the next one?
The Tigers (Covid) Almanac 2020 will be published in 2021. It will have all the usual features – a game by game account of the Tigers season – and will also include some of the best Almanac writing from the Covid winter.  Pre-order HERE
To return to our Footy Almanac home page click HERE.
Our writers are independent contributors. The opinions expressed in their articles are their own. They are not the views, nor do they reflect the views, of Malarkey Publications.
Do you enjoy the Almanac concept?
And want to ensure it continues in its current form, and better? To help things keep ticking over please consider making your own contribution.
Become an Almanac (annual) member – CLICK HERE.
One-off financial contribution – CLICK HERE.
Regular financial contribution (monthly EFT) – CLICK HERE.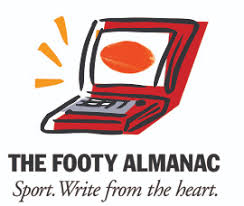 A relaxed, Noosa-based retiree with a (very) modest sporting CV. A Queenslander through and through, especially when it comes to cricket and rugby league. I enjoy travel, good coffee and cake, reading, and have been known to appreciate a glass or three of wine. As well as being one of Footy Almanac's online editors, I moonlight as an editor for hire - check me out at www.writerightediting.com.au