Almanac Tennis – There is no 'I' in Barty, we or team: The ABC of Ash Barty
Photo: twitter.com
If it wasn't already the case, Australia has a newcomer to the sports 'known-by-a-single-moniker' club.
Ash.
She follows in the illustrious footsteps of the likes of The Don, Artie, Cathy, Our Dawn, Leyton, Lethal, AB, Alfie, Deek, Thorpedo, Newk, Jezza and so on. Having fulfilled her (and everyone's) dream by winning the 2021 Wimbledon women's singles crown, her place in the pantheon is secure at the age of 25.
But just what is it that makes Ash Barty universally admired, respected and, dare I say it, loved? No doubt we'll read a thousand and one answers to that question in the coming days.
Here are a few of her qualities that come to my mind, not necessarily in any order of significance: authentic, balanced, considerate, decent, engaging, factual, grounded, humble, inspirational, judicious, knowledgeable, loquacious, modest, natural, ordinary, personable, quintessential, respectful, sincere, thoughtful, unforgettable, vivacious, winsome, (e)xcellent, (and can someone help me with y and z?).
For me, it's her basic humility and decency, her emphasis on 'we' rather than 'I', her respect for her fellow players and her gracious manner in both victory and defeat.
It doesn't hurt that she also happens to like a beer, follows the footy, had a go at cricket and has no tabs on herself.
Ash Barty – what a champion!
The Tigers (Covid) Almanac 2020 will be published in 2021. It will have all the usual features – a game by game account of the Tigers season – and will also include some of the best Almanac writing from the Covid winter.  Pre-order HERE
To return to our Footy Almanac home page click HERE.
Our writers are independent contributors. The opinions expressed in their articles are their own. They are not the views, nor do they reflect the views, of Malarkey Publications.
Do you enjoy the Almanac concept?
And want to ensure it continues in its current form, and better? To help things keep ticking over please consider making your own contribution.
Become an Almanac (annual) member – CLICK HERE.
One-off financial contribution – CLICK HERE.
Regular financial contribution (monthly EFT) – CLICK HERE.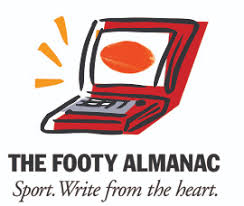 A relaxed, Noosa-based retiree with a (very) modest sporting CV. A Queenslander through and through, especially when it comes to cricket and rugby league. I enjoy travel, good coffee and cake, reading, and have been known to appreciate a glass or three of wine. As well as being one of Footy Almanac's online editors, I moonlight as an editor for hire - check me out at www.writerightediting.com.au