Almanac Rugby: Viva Los Pumas
History was made on Saturday night in Sydney when the Argentinian rugby team beat the All Blacks for the first time 25-15. The Pumas hadn't played test rugby since their ignominious exit from RWC 2019 and had spent what seemed an eternity on the road, in quarantine and away from their families. What they achieved was inspirational to rugby fans the world over, but especially to their compatriots doing it tough as Covid ravages that beautiful land of the Pampas and tango.
There will be plenty of soul searching for the ABs, losing consecutive test matches for the first time in nine years. The recriminations have already started. The putative coach and captain combo of Ian Foster and Sam Cane are under intense pressure and ain't it just grand. The lustre has been coming off for a while and to see them contend with human fallibility is joyous.
But this moment belongs to the men in blue hoops. Led by their exceptional captain, Pablo Matera, and coached by the humble giant, Mario Ledesma, that performance is one for the ages.
For some context on the gravity of this moment, Los Pumas were playing their 30th test match against the ABs. They gave them a fright in their first year, 1985, with a draw, but since then it has been one way traffic. However, if one compares this record with an established powerhouse it is even more impressive.
Ireland have been playing tests against the ABs since 1905 – the same year the Wallabies played their first test. It took them until 2015, well over a century, to notch up their maiden victory. Interestingly, like Saturday, it was also at a neutral venue. In front of a capacity crowd of over 90,ooo the men from the Emerald Isle made the Irish eyes of Chicago smile like they never had before. It was disappointing there were only a tenth of that number at Parramatta a few days ago.
I have been to Argentina. I have witnessed their passion first hand, so when I saw the fans in the stands dancing and celebrating my heart swelled. Viva Los Pumas. May that passion be on full display when you run out against the Wallabies this Saturday and may the best team win.
It feels like rugby is on the cusp of a Renaissance right now – not just a Rennie-sance – and I am revelling in it.
To return to our Footy Almanac home page click HERE.
Our writers are independent contributors. The opinions expressed in their articles are their own. They are not the views, nor do they reflect the views, of Malarkey Publications.
Do you enjoy the Almanac concept?
And want to ensure it continues in its current form, and better? To help things keep ticking over please consider making your own contribution.
Become an Almanac (annual) member – CLICK HERE.
One-off financial contribution – CLICK HERE.
Regular financial contribution (monthly EFT) – CLICK HERE.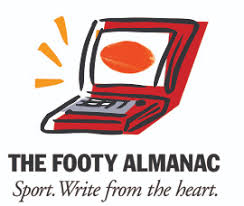 About
Grew up playing the rugby codes in suburban Sydney. Moved to Melbourne during the Carey era so becoming a Shinboner was the natural call. Still love the game they play in heaven. Took an interest in MLB a few years back and have become infatuated with America's pastime.