Almanac Rugby – Super Rugby AU Round 1: Big wins and a new media landscape
I've been in Sydney for a month or so looking after Mum, so it's been interesting to observe the arrival of the new Super Rugby AU season in it's home base. The campaign leading up to the season opener on Friday was essentially based on the glee Rugby Australia wore on their sleeves at signing a broadcast deal with the streaming service Stan. By winning the rights to all Super Rugby games, here and in NZ, along with club rugby in Sydney and Brisbane a new media player has emerged. Behold Stan Sport!
Fortunately for us mere punters the deal also entailed one game per week being broadcast on the Nine Network. When I met up with a mate to watch the games on Friday night at a well known rugby pub we got the first one under our belt, as that was shown on 9Gem. The following game from Perth was only available on Stan Sport and as the owner of the pub explained, getting it sorted wasn't an easy task.
Turns out neither of the two main satellite services, Optus or Foxtel, are keen to give a putative competitor a leg up by allowing them a channel. Who'da thunk? The original plan was for Stan to ride shotgun on the Sky Racing service but apparently the ubiquitous Peter V'landys put the kibosh on that too.
There are earnest musings about getting it sorted forthwith but considering RA's record on such matters I won't be holding my breath. Super Rugby Aotearoa kicks off this weekend so there will be four high quality games to watch but only if you take the plunge on a personal SS subscription. So much for fostering the bonhomie of rugby tragics gathering at watering holes to share war stories on the game they play in heaven.
On the bright side, there were two entertaining games played on Friday night.
Reds 41 Waratahs 7
In front of their home crowd, the Reds put on a masterclass. They completely outfoxed the 'Tahs from the outset. Their set plays, ball skills and discipline were exemplary.
The boys in blue, on the other hand, were dreadful. They have relied heavily on the talismanic leadership of Michael Hooper in recent years. With Hoops plying his trade in Japan now, his absence was painfully obvious. They lacked any discernible structure and were made to look second rate by their arch enemies. The five try to one shellacking was the heaviest defeat ever inflicted by Queensland over NSW, coming just a year after the 'Tahs created their own history with an equivalent demolition.
The Reds came out of the gate and looked every bit contenders for the title. The other benchmark team were in action straight after this game concluded.
Brumbies 27 Force 11
It was an emotional return for the Force playing in front of their long suffering fans.
After being dumped a few years ago and then playing all their games away in the first year of SRAU, they ran out onto the pitch on Friday full of hope for the coming season. They showed glimpses of magic but their opponents clicked into gear just like the Reds. The Brumbies had 10 clean breaks while only allowing one. They are a class above.
Next weekend we get to see whether the Rebels can show some intent when they travel to Brisbane. A better performance than what the 'Tahs put up is the least I'm hoping for. The Tahs travel down the Hume to face the Brumbies in their fortress. If they don't improve dramatically, that could get ugly.
For all the travails of the broadcasting fiasco, it's bloody nice to see rugby back. We all want this year to be better and different. There's no reason that rugby can't lead the way and shine the light into some dark corners.
Do you enjoy the Almanac concept?
And want to ensure it continues in its current form, and better? To help things keep ticking over please consider making your own contribution.
Become an Almanac (annual) member – CLICK HERE.
One-off financial contribution – CLICK HERE.
Regular financial contribution (monthly EFT) – CLICK HERE.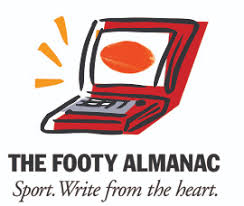 About
Grew up playing the rugby codes in suburban Sydney. Moved to Melbourne during the Carey era so becoming a Shinboner was the natural call. Still love the game they play in heaven. Took an interest in MLB a few years back and have become infatuated with America's pastime.