Almanac Rugby League: Vale Tom Raudonikis
Tom Raudonikis playing for the Newtown Jets
Rugby league heaven took a turn for the outrageous yesterday with the arrival of Tommy Raudonikis, the gutsy, rough and tough, never-take-a-backward-step, champion halfback for the Western Suburbs Magpies, the Newtown Jets, New South Wales and Australia. Tommy passed away at the age of 70 after a long battle with cancer.
Tommy (bottom left) and the Wagga Kangaroos win the Maher Cup in 1969.
Few characters transcend the game but Raudonikis, with his irresistible energy, penchant for the unorthodox and larger-than-life personality, became one of those rare individuals known, respected and loved simply by his nickname, 'Tom Terrific'. The raw statistics show 239 NSWRL  games, 21 appearances for NSW (including captaining his side for the inaugural State of Origin clash in 1980), and 29 Tests for Australia, a Rothmans Medal, a Dally M, Hall of Fame…
Although he wasn't the most naturally gifted player, Tommy more than compensated with his sheer competitive, combative, courageous approach to the game and his canny sense of what was going on. In boxing terms, he was probably the best pound-for-pound player of his era. He was certainly the gutsiest, a diminutive giant who took on all comers. Tommy had a celebrated career as a coach in his post-playing days with club stints at Brisbane Norths and the Ipswich Jets, where he nurtured a young 'Alfie' Langer, as well as a stint as NSW coach in the late 1990s.
Tommy and Artie on the speaking circuit
Rival captains in that first State of Origin match, Tommy and Artie Beetson teamed up later to take on the rugby league speaking circuit. They toured throughout NSW and Queensland, 'performing' at venues large and small, on and off the beaten track, with their hilarious (and politically very incorrect) routine. They packed them in wherever they went and the crowds loved them.
For me, as a Queenslander, Tommy was anathema for many years, a nemesis on the field, a Cockroach who was easy to detest before they were officially cockroaches! But time mellows us all, thankfully, and you couldn't help but grow to appreciate and respect the bloke for what he was and what he achieved both on and off the field. You could even argue that, having lived most of his later life in Queensland and having contributed so much to the game up here, Tommy became a honorary Canetoad. But I don't think Tommy would like that idea because he always said that he hated Queenslanders!
Vale Tommy, RIP.
Tommy
To see Tommy's career statistics click here.
To read the NRL's tribute to Tommy click here.
Photos credits: nrl.com, Glen Dwyer, whitsundaytimes.com.au, stuff.co.nz
To return to our Footy Almanac home page click HERE.
Our writers are independent contributors. The opinions expressed in their articles are their own. They are not the views, nor do they reflect the views, of Malarkey Publications.
Do you enjoy the Almanac concept?
And want to ensure it continues in its current form, and better? To help things keep ticking over please consider making your own contribution.
Become an Almanac (annual) member – CLICK HERE.
One-off financial contribution – CLICK HERE.
Regular financial contribution (monthly EFT) – CLICK HERE.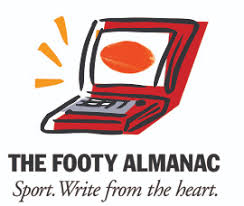 A relaxed, Noosa-based retiree with a (very) modest sporting CV. A Queenslander through and through, especially when it comes to cricket and rugby league. I enjoy travel, good coffee and cake, reading, and have been known to appreciate a glass or three of wine. As well as being one of Footy Almanac's online editors, I moonlight as an editor for hire - check me out at www.writerightediting.com.au