Almanac Rugby League – State of Origin Game 3: 'Bennett's babes' Mark II
The siren went 10 minutes ago and I'm still shaking! Origin is alive and well after a pulsating game. Not the prettiest match I've seen – Queensland butchered at least three tries, NSW couldn't find their groove – but exciting, tough, frantic, end-to-end, brave, harrowing, passionate without any need for the biff, etc. Queensland should have won by more; NSW defended magnificently and almost stole it.
Yesterday I wrote:
'For me, it comes down to the impact the following factors play in the game: the Queensland forwards, Cameron Munster, Damian Cook and Nathan Cleary, and Lang Park. The Queensland pack has to be much, much better than last week to hold the middle of the field and, if possible, dominate it; Munster has to play and play at his peak for the Maroons to be an even chance; Cook has to keep running selectively and Cleary has to maintain his kicking game in particular to corral the Maroons and force them to fight from deep in their own half; the Lang Park crowd has to be in full voice, regardless of the scoreboard, to try to get under the Blues' skin and intimidate them out of the contest.'
In the end, the Maroons pack more than held their own in the middle with Josh Papalii leading the way; Munster was at his peak (freakish at times – eg the lead-up to Edrick Lee's try); and the crowd did their job. Cleary didn't have as much time or space so his kicks were less effective this week – but he was still NSW's best player; Cody Walker was not allowed into the game; Cook was his pestering self but met his match in young Harry Grant. Cherry-Evans organised his troops well and kept them calm to the end.
In an email to an Almanac colleague earlier today, I said that either Queensland would win by the skin of their teeth or NSW would run away with it. Spot on! I'm not sure how the Maroons held on at the death with 12 men but their resolve, combined with NSW's inability to find the crucial final play, saw the northerners stick tight and survive.
It was a game which demonstrated ever so clearly that the elite players do make a difference. Tedesco's injury was a body blow to NSW's chances and you can't help but feel that had he been on the field, NSW would have found a gap to get that last try. Boyd Cordner would have provided the steadying influence that NSW missed throughout the game. Cameron Munster missed all but 2 minutes of Game 2; tonight he was best on ground, dominating three quarters of the match.
Let's hear it for the rookies: Corey Allen improved after a nervous start – we'll see more of him in maroon; Harry Grant was sensational in both attack and defence and gave an extra avenue to take on the line – he more than lived up to the hype; Edrick Lee hardly put a foot wrong and was excellent under the high ball; Brenko Lee battled manfully, clearly not 100% fit – but he did his job. Comparative 'veteran' Kurt Capewell, playing his second game, is an Origin worker a la Dallas Johnson with a touch more size and attacking flair. The 'oldies' were their usual reliable selves – Cherry-Evans, Gagai, Kaufusi, Papalii, Welch. Holmes was always dangerous, even if he missed more tries than he scored, and his goal kicking was spot on. Queensland got more out of their bench than the Blues, too.
NSW will rue a lost opportunity as far as this series is concerned. They proved to be hometown bullies but couldn't replicate their 'on paper' superiority when playing away. They almost got away with it in Adelaide but, in the end, couldn't match Queensland's grit and application that night. Perhaps the Blues found today's match day travel to be the problem it was for the Maroons last week. Whatever, they just could not get their act together tonight. The forwards were solid but never dominated. Haas was probably the pick along with Crichton. But the backs, Cleary and Gutherson excepted, were below par. Wighton was ineffective after a storming effort last week, Addo-Carr surely wasn't fully fit, and Daniel Tupou had an unusually poor night. But, to their credit, the Blues' defence was outstanding for long periods. Had they managed to steal it at the end, it would have been because their defence restricted the Maroons to three tries when it should have been six.
And what do we say about Wayne Bennett? Crafty old bugger! 2020 proved to be 2001 all over again – after all, Alfie was still there in the background tonight. Umpteen debutants during the series, extensive changes for every game, a mix of a few old hands, newbies with potential and the odd journeyman living the dream. Others will say it was a variation of 1995 when Vautin's 'Neville Nobodys' whitewashed the star-studded Blues. Whatever, it was a win against the odds and adds to the master-coach's legend. (A nice, if slightly belated, birthday present for last Sunday.) Expect him back for more in 2021.
A few years ago I opined that the Shield would move back and forward in the coming period with neither side able to dominate for any extended period. And so it has turned out. Expect NSW to come back strongly next year; expect Queensland to revert to its pick 'em and stick with 'em approach now that they've unearthed a new wave of talent.
An hour and 1000 words later, I've almost calmed down but I doubt sleep will come easily. I'll probably just lie there and soak up an unexpected series win. It's great way for those of us 'up here' to end the footy season – Origin victories in both the men's and women's competitions.
Where are you, Billy Moore? 'Queenslander!'
To read Sean Mortell's report of this match click HERE.
To read more State of Origin stories click HERE.
To return to our Footy Almanac home page click HERE.
Our writers are independent contributors. The opinions expressed in their articles are their own. They are not the views, nor do they reflect the views, of Malarkey Publications.
Do you enjoy the Almanac concept?
And want to ensure it continues in its current form, and better? To help things keep ticking over please consider making your own contribution.
Become an Almanac (annual) member – CLICK HERE.
One-off financial contribution – CLICK HERE.
Regular financial contribution (monthly EFT) – CLICK HERE.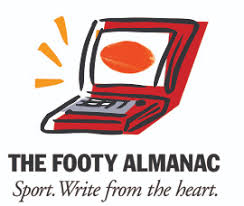 A relaxed, Noosa-based retiree with a (very) modest sporting CV. A Queenslander through and through, especially when it comes to cricket and rugby league. I enjoy travel, good coffee and cake, reading, and have been known to appreciate a glass or three of wine. As well as being one of Footy Almanac's online editors, I moonlight as an editor for hire - check me out at www.writerightediting.com.au