Almanac Rugby League: Meeting Tommy Raudonikis after the 1981 Grand Final
This morning we lost a legend. There are archives of famous and infamous stories about Tommy and the passion with which he played the game. He was the people's champion before the phrase became a passing cliche.


In 1980 Tommy left his beloved Western Suburbs Magpies and signed for the Newtown Jets. The Jets' biggest supporter was a wealthy advertising executive and he'd help players setup their own businesses. A popular option was setting up a retail sports store. The most successful of these is Peter Wynn's Store in Parramatta, still trading today.


So in the summer of '80/'81 the Tom Raudonikis Sports Store at Boomerang Place, Seven Hills opened.


My father, Bill, was the President of the Blacktown Workers Cricket Club and he approached Tommy in the shop and struck a deal. The Workies would buy all of their match balls exclusively from Tommy's shop and in return Tommy would take part in a fundraising cricket game in late September 1981. Tommy loved it and I can still remember him pulling out a diary from under the register to book it in. Every now and then Dad would take me to the shop to pick up another batch of Kookaburras and Tommy always greeted us with a smile and I've never forgotten the bloke with the rough voice and great laugh.


In 1980 Newtown won 11 of 22 games and missed the Top 5. They weren't expected to do any better in 1981, and Tommy was sensationally dropped to Reserve Grade.


But something started to happen at Newtown, they started winning and surprised everyone by making the semis. The minor semi-final between Newtown and Manly is, to this day, one of the most violent games played in any football code.


Newtown went on to beat Easts in the Preliminary Final to play Parramatta in the Grand Final.


Now remember that fundraiser for the Blacktown Workers Club? It's the day after the Grand Final. Dad rang the Newtown club on the Monday to give Tom the message that win lose or draw, we know he'll be celebrating or commiserating and we understand if he won't be able to be at the cricket game.


The phone rang at home that night and Dad was told that "a deal's a deal, and I'll be there." Parramatta won their first premiership 20-10.


Now it's the day of the celebrity cricket match, Doug Walters XI v Tom Raudonikis XI at Laybutt Field. Somehow, Tom got there for the 11.00am start. There was no such thing as RBT in 1981 but I don't know who drove him there, or got him home.


He signed all the autographs, posed for all the photos and was generous with everyone who came to see him.


And then there is eight-year-old me, in a Parramatta jersey, footy shorts and socks, nervous about how the Newtown captain would react after losing the day before. Recognising me from our visits to the shop he says, "Hey, young fella, get over here."


One of my prized possessions sits in the pool room, a photo of me with Tommy, his right arm around me holding a can of Tooheys, cigarette in his left hand, and me with my eyes closed waiting for a friendly clip over the ear that never came.


Vale Tommy. A man of his word. Champion of the people.
Photo credit: stuff.co.nz
To return to our Footy Almanac home page click HERE.
Our writers are independent contributors. The opinions expressed in their articles are their own. They are not the views, nor do they reflect the views, of Malarkey Publications.
Do you enjoy the Almanac concept?
And want to ensure it continues in its current form, and better? To help things keep ticking over please consider making your own contribution.
Become an Almanac (annual) member – CLICK HERE.
One-off financial contribution – CLICK HERE.
Regular financial contribution (monthly EFT) – CLICK HERE.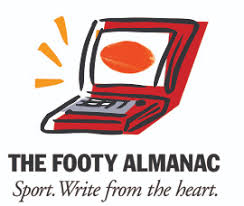 Tragic fan of the Australian and NSW cricket teams (for those of you outside NSW, there is a difference, despite what David Hookes said). Not a fan of T20. Penrith Panthers are the only club of decency and all which is good in Rugby League, the Waratah's were once the national team of Rugby Union, the first non Victorian team in the VFL/AFL is the Sydney Swans, and they all enjoy my passionate support. Sings for Wanderers. Internationally, I have been to see the Oakland Athletics and Green Bay Packers play. One day, I'll see Norwich City play for the FA Cup at Wembley.