Almanac Rugby League: A Premiership Uncelebrated
It's not often your team wins the competition.  Every other year you watch with envy as the players and fans rejoice in their moment of glory.  Then, you take a moment to reminisce to the rare moments you got to partake in such delirious celebration.
1991, when I was one year out of high school and 18 years old, the Panthers Leagues Club was full to overflowing.  Security, virtually non existent compared today's standards, didn't dare refuse anyone entry for fear of starting a riot.  They shouldn't have been worried, the joint was a mass of happiness and love.
I was in the club the year before, too.  Our first grand final and a back to back premiership for the Canberra Raiders.  There was no love that night, quite the opposite and given I didn't want to be caught under age with HSC exams the following month, I got out of there quick smart.
In preparation for the large crowd in 1991 the club erected scaffolds around the bars to better marshall the queues.  As the night wore on I remember climbing the scaffolds to temporarily escape the crush of humanity.  Outside a group of mates were placed in a police wagon for some misdemeanour.  They got the idea for when the truck turned at the roundabout on the corner of Mulgoa and Jamison Roads that they'd all push to the side of the wagon and sure enough over it went.  The cage broke open and everyone escaped except Jason who had a broken arm.  The memories of youth!
Team celebrations however were cut short, as they now had to fly to England to play Wigan in the World Club Challenge.  There was no training sessions and some of the players "lost" their passports, those that did go were still hung over.
2003 and I am now the father of two kids under five.  I don't go out like I used to, but I was still going to celebrate the Panthers fairytale run.  Wooden Spoon two seasons earlier and thirteenth last year, we've now won the minor premiership with a game plan of just outscoring the opponent.  It was breathtaking attacking rugby league.
The Club was packed once again, but numbers were restricted and there wasn't as much of a crush as in 1991.  I saw "kids" I've known forever now experiencing their young adulthood as I had twelve years earlier.  The club kept the players to the top floor and the Summons/Provan Trophy very nearly fell from its perch into the throng below.  It was a great  night, but I'm a family man now and didn't kick on as I otherwise would have.
Suddenly I've blinked, my kids are now adults, I  have moved out of the area and the world of 2021 is like no other we have experienced before.  Being a season ticket holder now meant nought.  Stuck at home, now in the depths of South Sydney territory, unable to even travel to Penrith to soak in the energy of expectation surrounding this talented team with lifelong friends.
It was apparent to all and sundry how busted some of the individuals were, but they didn't want to let any of their mates down.  In a season of record high scores and blow out results the Panthers won the last three games of the season, against local derby rivals Parramatta 8-6, defending  champions Melbourne 10-6 and the Grand Final 14-12.
All of them tense, edge of the seat, gripping encounters.  A level of toughness not seen since the tryless grand final of 1986.
Relief, happiness, joy, I can celebrate again.  And then, the reality dawns, other than upsetting my neighbours, covid has inflicted upon us a cruel twist.  The team is supposed to be bringing the Trophy home, to us, and they can't.  We in turn can't go to them and share in the triumph.
Now, nearly a month on, premiership players have already departed for different teams for 2022.  A parade is scheduled for 20th November, as other players continue to holiday or recover from surgery in Queensland.  It has taken this fan this time to write to the Almanac.
The moment of magic has passed.  It has been a time of fog.  I want to be happy to share this feeling with friends and strangers in our collective happiness.  As a society we have learned to look out for our friends who suffer from sadness in isolation.  Now, nobody can see my happiness.
Social media feeds show people meandering in and out of the club in their own time to grab a photo with the Trophy in the foyer now that lock down has lifted.  But that moment, that collective gathering as we share that one moment has gone.  Nothing can make up this loss.
Read more from Wayne Ball HERE
If you would like to receive our Thursday rugby league newsletter please contact us HERE.
To return to our Footy Almanac home page click HERE.
Our writers are independent contributors. The opinions expressed in their articles are their own. They are not the views, nor do they reflect the views, of Malarkey Publications.
Do you enjoy the Almanac concept?
And want to ensure it continues in its current form, and better? To help things keep ticking over please consider making your own contribution.
Become an Almanac (annual) member – CLICK HERE.
One-off financial contribution – CLICK HERE.
Regular financial contribution (monthly EFT) – CLICK HERE.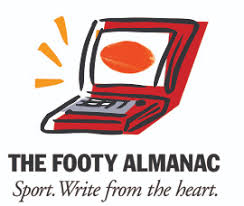 Tragic fan of the Australian and NSW cricket teams (for those of you outside NSW, there is a difference, despite what David Hookes said). Not a fan of T20. Penrith Panthers are the only club of decency and all which is good in Rugby League, the Waratah's were once the national team of Rugby Union, the first non Victorian team in the VFL/AFL is the Sydney Swans, and they all enjoy my passionate support. Sings for Wanderers. Internationally, I have been to see the Oakland Athletics and Green Bay Packers play. One day, I'll see Norwich City play for the FA Cup at Wembley.