Almanac Rugby League – 2022 Women's Ampol State of Origin: There's a theme here!
If you want to know the essence of the modern game, this weekend's State of Origin matches are producing a consistent theme – it's all about strength, mobility, skill, team structure and agility. In both Under 19s clashes on Thursday night and again last night in the senior women's match, it has been the team executing these attributes that has come out on top. And, so far, that has been NSW each time. In all three cases, they have been deserved winners.
My guess is that both coaches would have been pulling their hair out during the first half of this match. NSW looked the better team with greater line speed, better structure and more creativity in attack but led by only 14-10 at the break. Each team scored two tries but the goal-kicking of composed debutant Rachael Pearson made the difference. But it was the manner in which tries were conceded that would have caused the angst. Silly penalties (late in the tackle count) and yawning gaps in the defensive lines provided scoring opportunities which were taken gratefully by both sides. It seemed that both teams were doing their best to beat themselves at times.  If anything, the Maroons must have wondered why they were within a converted try at that stage.
It was clear, however, that the story of the game was evolving. Blues' forwards Simaima Taufa, Millie Boyle and bench player Caitlan Johnston were making easy metres through the middle of the ruck providing the likes of Isabelle Kelly and Emma Tonegato with space and time to stretch the Maroons defence. The Queenslanders were hanging on.
The second half was a dour struggle with NSW again looking the more likely to score but denied by the scrambling Maroons who hung in, refusing to concede. A clever Evania Pelite play got Queensland to within two points but, for the second time in the game, the conversion attempt rebounded off the posts.
NSW appeared to score the winner through Tiana Pentani with five minutes to go but were called back, somewhat controversially but probably correctly, for losing the ball forward in the last pass. Queensland then went down the other end where they also had a potentially match-winning try overturned, again correctly, for offside play.
It was in these later stages of the game that the cream started to rise to the top. Blues captain Kezie Apps and the dynamic Hannah Southwell launched themselves into the attack to provide extra avenues for NSW to forge ahead and, in defence, they grappled and smothered any Queensland efforts to gain ground.
Fittingly, it was the player of the match, Isabelle Kelly, who scored the winner with three minutes on the clock to give the final scoreline of 20-14. Kelly injected herself into the game from start to finish, running the ball back strongly from her own end, storming forward energetically in attack, and defending tenaciously throughout. She was a worthy Nellie Doherty medalist.
NSW were best served throughout by Kelly, Taufa, Dibb, Tonegato and Johnston while Pearson had a great game on debut. Her reliable goal-kicking kept the Blues just that bit ahead for most of the night and forced Queensland to play catch up. Overall, it was an energetic, enthusiastic team effort that deserved victory.
The Maroons were not disgraced but their one dimensional running one-out was predictable and easy to counter. Ali Brigginshaw had a great kicking game, forcing several errors in the backfield. Tarryn Aiken looked dangerous with the ball in hand. Destiny Brill, one of the smallest players on the field, was their best forward, playing well above her weight and size. Tamika Upton was her usual reliable self and, by may count, pulled off at least three try-saving tackles. But, in the end, it was their lack of creativity that was disappointing. They hung in, often deep in their own half in the second stanza, and almost pulled off a miracle play to snatch a win.
Perhaps the margin flattered the Maroons who were outplayed for most of the match. They will have to reconsider their tactical approach, especially in the forwards, if they are to regain the Origin shield next year.
But be assured of this – in terms of skill, intensity and energy, the women's game is alive and very well, thank you very much! And, just to highlight that observation, a record 11,321 fans were in attendance on a chilly Canberra night.
To return to our Footy Almanac home page click HERE.
Our writers are independent contributors. The opinions expressed in their articles are their own. They are not the views, nor do they reflect the views, of Malarkey Publications.
Do you enjoy the Almanac concept?
And want to ensure it continues in its current form, and better? To help things keep ticking over please consider making your own contribution.
Become an Almanac (annual) member – CLICK HERE.
One-off financial contribution – CLICK HERE.
Regular financial contribution (monthly EFT) – CLICK HERE.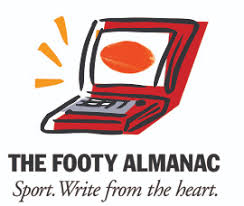 A relaxed, Noosa-based retiree with a (very) modest sporting CV. A Queenslander through and through, especially when it comes to cricket and rugby league. I enjoy travel, good coffee and cake, reading, and have been known to appreciate a glass or three of wine. As well as being one of Footy Almanac's online editors, I moonlight as an editor for hire - check me out at www.writerightediting.com.au