Almanac Rugby League – 2021 NRL Grand Final: The last word

Photo: abc.net.au
When the Panthers led 8-6 at half-time after 40 minutes of relentless ferocity, I contacted Liam to say that I thought it would all come down to a single play, perhaps an intercept. And so it came to pass that a 'sliding doors moment' (Mark Courtney's description) proved pivotal. If Walker's pass hits Gagai he's away with only the fullback to beat with AJ outside waiting for the pass; or, if the pass reaches its intended destination, AJ, then he's away with Gagai on the inside to run away under the posts. Instead it's an intercept and it's Crichton who's off to the opposite try line untouched. A 12-point play, you could say, more than enough in a game ultimately decided by just two.
But it's never that simple. Souths still had plenty of time to make amends and did so, to some extent at least, with AJ finally getting across the stripe with 5 minutes on the clock but, alas, no conversion. Still time. Murray breaks through the middle but lacks support; Reynolds has one last chance at a two-point field goal but can't find the big white sticks. A busted Panthers outfit, having taken two golden chances, hold on grimly.
But even that underplays the totality of what engrossed us: two forward packs that went at it hell for leather from go to whoa; Cleary, with little pressure on him, had an almost flawless kicking game that kept Souths on the back foot forever, always starting their sets within their own red zone after effective kick chases; Reynolds, by comparison, seemingly always under pressure to get his kicks away; the breathtaking audacity of Walker's solo try (including the contemptuous fend on Cleary); Souths refusing to have their line breeched more than once in spite of overwhelming field position and possession favouring Penrith in the first half – it should have been at least 18-6 at the break on the run of play; a remorseless second half struggle for any kind of ascendancy right to the final whistle.
The best team of the past two seasons was also the better team on the night and, in the full context of what transpired, deserved to win. If there's such a thing as a noble loss, then that was Souths' lot.
It was interesting to read and hear that for many involved with Penrith the predominant feeling was relief – that after two years of dominance, they finally got the trophy. What needs to be added is that this win is just the end of the beginning for a club with a huge premiership window in front of them. Now they become the most hunted side in the comp. The challenge now will be to find the same grit, commitment and skill to sustain their standards in the seasons ahead.
A part of the agony for Souths is that in spite of being on the losing end of just about every measurable aspect of the game, they still lost by only two points! Just one rub of the green decision, a conversion that went a metre wide; a field goal attempt that rubbed the salt in by bouncing over the bar!!! But instead of reflecting on what might have been, they'd do well to read Alan Whiticker's comment after Penrith's defeat last year – 'fuse the desire to go one better…and erase the memory of this loss.'
Referee Gerard Sutton had a blinder, controlling the game unobtrusively and allowing the players to decide the outcome, interfering only when absolutely necessary, hence the very low penalty count. He was well supported on the night by his 'touchies' and the much-maligned Bunker – another good team effort on the night.
To read reviews of the Grand Final by Alan Whiticker and Mark Courtney click here.
To return to our Footy Almanac home page click HERE.
Our writers are independent contributors. The opinions expressed in their articles are their own. They are not the views, nor do they reflect the views, of Malarkey Publications.
Do you enjoy the Almanac concept?
And want to ensure it continues in its current form, and better? To help things keep ticking over please consider making your own contribution.
Become an Almanac (annual) member – CLICK HERE.
One-off financial contribution – CLICK HERE.
Regular financial contribution (monthly EFT) – CLICK HERE.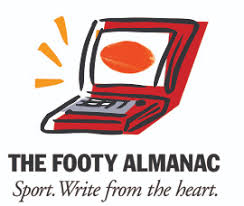 A relaxed, Noosa-based retiree with a (very) modest sporting CV. A Queenslander through and through, especially when it comes to cricket and rugby league. I enjoy travel, good coffee and cake, reading, and have been known to appreciate a glass or three of wine. As well as being one of Footy Almanac's online editors, I moonlight as an editor for hire - check me out at www.writerightediting.com.au