Almanac Rugby League – 2021 NRL Finals, Week 3: Four has to become two
Week 2 of the 2021 NRL finals series was another cracker and set up two monumental clashes tomorrow night and Saturday afternoon to find out who will qualify for next week's Grand Final. I'm lapping it up.
Mad scientist Des Hasler (with the hair to match!) is some coach. What did he do/say to achieve such a turnaround in a week? After being swiped aside contemptuously by the Storm in Week 1, the Sea Eagles went from prey to predator as they plucked, ripped apart and cooked the Chooks to the tune of 42-6. For mine, starting with Sean Keppie instead of Marty Tapau was a masterstroke. Relishing the opportunity, Keppie ran hard and strong to take control of the middle and, in defence, attacked with every tackle. His effort was just what the clearly tired Chooks needed least. Keppie was well supported by his fellow pack members, especially Jake Turbo. As a result, DCE plotted and schemed to include variety into his attacking play – short balls, long balls, short-side raids, probing kicks. He had the ball on a string. His individual try after a beautiful left foot step was all class! In turn, an unleashed Tom Turbo made up for his quiet game last week with a strong early try, the final pass to a rampaging Foran and, in defence, his tackle on Tedesco to jolt the ball free was outstanding. Manly rediscovered their rhythm and it was all over after 20 minutes.
Although well beaten, the Roosters can take pride in their effort this season after staggering personnel losses through forced retirements, long term injuries and a few self-inflicted suspensions. (Incidentally, Radley was lucky not to be reported for yet another silly incident with Keppie late in the match.) They tried hard but Manly had their measure and the Roosters were a beaten team by half-time. As the camera scanned their players when they emerged after the break, it focussed briefly on Radley. Even he, the relentless warrior, looked a beaten man – his eyes were those of a physically and mentally tired player who knew there were only 40 minutes left to his season. Tedesco is the ultimate competitor but had his colours lowered by Tom in the battle of the 1s; Daniel Tupou never concedes a metre but was double and triple tackled every time he had the ball. The likes of JWH and Crichton, great players on their day, were ineffectual. It was unfortunate that JMoz exited on this note. After a long and distinguished career he deserved a better finale.
Who needs a big scoreline to provide a spectacle? The Panthers and the Eels played out a relentless, hard, old-fashioned war of attrition for 80 minutes for an 8-6 result, separated by just a penalty goal. I predicted that this would be a battle of the packs – and didn't they go at it? Incredible physicality, hard running met by brick walls of defence, no quarter asked or given. It deserved to be a draw but we aren't allowed to have them. In my preview, I said that the Eels would have to win up front to win the game while Penrith only had to hold their ground to get the chocolates. In the end, the forward battle was a draw so Penrith won. Even to the neutral observer, this game was pulsating, the type of game you hope for in finals. The Eels were noble losers and can go away with a great deal of self-belief after this effort. They were just one play away from a Qualifying Final. The subsequent furore over the questionable halt in play only adds to the intrigue of the game.
So now we have the prospect of the Sea Eagles challenging the Rabbitohs tomorrow night in the first qualifier. Both teams boast wily coaches, solid forward packs, creative halves and slick backs; both have great kicking games; both have an x-factor on the field (Cody Walker and Tom Trbojevic) and on the bench (Benji Marshall and Cody Walker); both are coming off very good wins; both love to run the ball. This could be a 32-28 game or, being a qualifier, a dour 12-10 struggle. I hope for the former as that's the game both thrive on.
I expect that Keppie will start for Manly again this week after his effort last weekend; Marty Tupou gives away too many penalties and '6 agains' to gift the Bunnies early possession, territory and, possibly, points. We may have a similar situation to last week's Penrith v Eels game: Manly has to win up front to win the game; Souths only have to hold their ground in the middle and I think they have better resources behind them. Reynolds v DCE, Walker v Foran, Murray v Jake Trbojevic – this match has everything! Will Damien Cook be the game-breaker? Without any real confidence, I'll go for Souths by <8.
Penrith have become the mystery team of the finals. They've lost their scoring way of late even though they have so many strike weapons; their forwards have lost a bit of punch, their backs their sparkle. Origin hangover or a season a month too long? They looked vey tired in the latter stages of the draining Eels clash – can they lift sufficiently in a week, especially against a machine like the Melbourne Storm? Or have oppositions worked them out? Will To'o play and, even if he does, is he fit enough for a game of this intensity? As others have suggested, has the presence of Pangai Junior upset their balance, especially in attack on the opposition line? Lots of questions – but, given their record over the past two seasons, how can you underrate their abilities?
By comparison, the Storm, who should be fresh after a week off, look settled and at full strength now that Addo-Carr is back. What a pack, sharp halves, damaging backline, Paps at the back, and Harry and Nicho on the bench alongside big Nelson and Tui K. Add Bellamy and you've got a complete unit! But questions still linger about their left side defence – it has improved as the season progressed but it's still not totally convincing. Can they come from behind to win when their usual method is blitz early and then suffocate? And, if necessary, can Melbourne play at full intensity for 80 minutes?
In the end, Penrith have to improve markedly on their recent form. Perhaps Melbourne will bring out the best in them but can the Panthers sustain another 80 minutes of high demand intensity? Have their forwards got enough gas to get through this one? Are Melbourne's chinks, as small as they may be, sufficiently significant for a team such as Penrith to exploit to the maximum? It should be a great game. I'll go with the Storm by <6.
So my winners this week are the Rabbitohs and the Storm.
Friday September 24
Rabbitohs v Sea Eagles, Suncorp Stadium, 7.50pm
Saturday September 25
Storm v Panthers, Suncorp Stadium, 4.00pm
Match times and venues are correct at the time of publication but please check for any late changes.
To return to our Footy Almanac home page click HERE.
Our writers are independent contributors. The opinions expressed in their articles are their own. They are not the views, nor do they reflect the views, of Malarkey Publications.
Do you enjoy the Almanac concept?
And want to ensure it continues in its current form, and better? To help things keep ticking over please consider making your own contribution.
Become an Almanac (annual) member – CLICK HERE.
One-off financial contribution – CLICK HERE.
Regular financial contribution (monthly EFT) – CLICK HERE.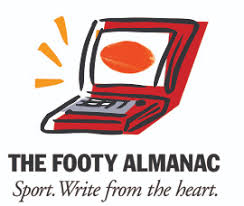 A relaxed, Noosa-based retiree with a (very) modest sporting CV. A Queenslander through and through, especially when it comes to cricket and rugby league. I enjoy travel, good coffee and cake, reading, and have been known to appreciate a glass or three of wine. As well as being one of Footy Almanac's online editors, I moonlight as an editor for hire - check me out at www.writerightediting.com.au