Almanac Poetry: 'The Great War – AIF Suite'
The Great War – AIF Suite
1. Captain Joseph Peter Lalor
(killed in action, Gallipoli, 25 April 1915)
Captain Joseph Peter Lalor,
the Eureka leader's grandson,
fought bravely,
dodged bullets for hours,
but then became unstrung.
He decided to charge,
stood up,
calling out to his men
not dead or wounded:
"Now then, Twelfth Battalion …"
A Turkish sniper's bullet
put a full-stop
to his words,
his life.
2. Captain Alfred Shout, VC, MC
(died of wounds on HMHS Neuralia, Gallipoli, 11 August 1915)
"There's Shout," he said.
"Where?"
"There," he pointed.
"Having a joke,
as usual.
Puffing on a Woodbine,
as usual."
"Looks like a good fella."
"Irreplaceable," he replied,
a tear running down his cheek,
pocketing the photograph.
3. Sergeant Jack Bubb
(Pozières, 23 July 1916)
Just after midnight the bombardment
was at its most intense.
But the expected word, to advance,
had not yet come.
Commotion and confusion.
Men were running back down the slope.
They thought there was an order to retreat.
Others yelled:
"Double back!
Double back!"
Was the day lost?
Were our hopes dashed?
Then came Jack Bubb,
swaggering and swearing,
scornful of all danger,
gathering his scattered men,
ordering them to once again
move forward to their places.
(An order to retreat
had not been given.)
He went up with them.
Soon I heard
his booming voice again:
"I'm all right! I'm all right!"
He was limping down the road, wounded,
supported by another.
Word came for machine-gunners.
Now my turn …
4. Squires
(killed in action, Pozières, 23 July 1916)
Now becoming daylight.
Got out of double dugout
shared with Steer,
left him to get some peace,
stretch out with his leg
—gaping gunshot wound, but bone not broken.
(I'd fixed it up
with field bandage
the best I could.)
Got in nearby hole
with unknown man.
This bloke,
I soon realised,
was dead.
Discovered by his I. D. discs
that it was Squires,
mate of Dunn's.
Been struck in head by shrapnel
while not wearing helmet.
Too tired to feel horror.
Fell fast asleep …
5. C. McK.
(killed in action, Pozières, probably 25 July 1916)
A shell exploded, demolishing
the corner of our trench.
I lost my helmet there
but in the crater found another.
It bore the initials 'C. McK.'
I put it on.
Sometime later, a pair of chaps,
noticing what was on my scone,
asked me if I knew
what had happened to Charlie.
Charlie McKnight, a mate of theirs,
had been gone for more than a day.
"Probably buried by a shell,"
was all that I could say.
6. Corporal Jagoe
(killed in action, Pozières, 25 July 1916)
Corporal Jagoe, forever smiling,
was always up for a lark or scrap.
But that last time, at Pozières,
his jaw was set, determined.
Fritz's bombs wreaked merry hell.
We lost touch. In the evening,
I saw his body on a path
in woods at the back of the town.
He was dead, unmarked,
as if asleep.
We who were left
had to hurry on.
7. Major Percy Black
(killed in action, First Bullecourt, 11 April 1917)
Percy Black, DSO, DCM, Croix de Guerre,
of the handlebar moustache,
chiselled jaw,
dark wavy hair
and barrel chest,
looked like the 'After' picture
in a Physical Culture magazine.
Lieutenant-Colonel
'Mad Harry' Murray,
the most decorated British Empire
infantry soldier in the Great War,
VC, DCM, DSO and Bar, Croix de Guerre,
thought Black, his best friend
(shot through the head
while leading his men
through razor wire at First Bullecourt),
"the bravest man in the A.I.F".
. . .
With his bravery, Percy was gentle,
drily humorous too.
On leave in London, in 1916,
he was almost hit by a bus.
After he reached the kerb, he quipped
that he'd like to rejoin his mates at the front
"because a man's not safe over here".
8. Captain Knox, 13th Australian Artillery Field Brigade
(killed in action, Menin Road, 17 August 1917)
Bill was clever and witty,
like many others anxious
not to worry his family.
So his letters home were woven
with amusing anecdotes,
comic reflections on Turks or Fritz,
generous words when he thought they fought well,
and assurances that he was safe.
This went on for years,
from Gallipoli through to Menin Road.
Then that gas attack.
Then the letters stopped.
Forever.
(Acknowledgement: 'The Great War – AIF Suite' first appeared in Kevin Densley's most recent poetry collection, Sacredly Profane, Ginninderra Press, 2020.)
Read more from Kevin Densley HERE
Kevin Densley's latest poetry collection, Sacredly Profane, is available HERE
Read more Almanac Poetry HERE
If you would like to receive the Almanac Music and Poetry newsletter we will add you to the list. Please email us: [email protected]
To return to our Footy Almanac home page click HERE.
Our writers are independent contributors. The opinions expressed in their articles are their own. They are not the views, nor do they reflect the views, of Malarkey Publications.
Do you enjoy the Almanac concept?
And want to ensure it continues in its current form, and better? To help things keep ticking over please consider making your own contribution.
Become an Almanac (annual) member – CLICK HERE.
One-off financial contribution – CLICK HERE.
Regular financial contribution (monthly EFT) – CLICK HERE.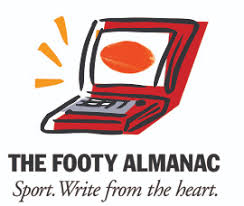 About
Kevin Densley is a poet and writer-in-general. His fourth book-length poetry collection, Sacredly Profane, was published in late 2020 by Ginninderra Press. He is also the co-author of ten play collections for young people, as well as a multi Green Room Award nominated play, Last Chance Gas, which was published by Currency Press. Other writing includes screenplays for educational films.