Almanac Poetry: The Artist Formerly Known
The Artist Formerly Known
Popstar Anthony Bonicello,
at the start, was matchstick-thin
and known as Elastic Anthony
because of his supple gymnastic act.
He had a number one hit
with the novelty song 'Bend Me Baby'.
Making use of parallel bars, vaulting horse
and Roman rings, he'd sing
Bend me baby, I'm your plasticine …
But his follow-up single, 'Pliable Me',
sunk like a bathysphere.
What to do next, after Teen Angel records
shanghaied him into the street?
He slicked down his hair,
grew a pornstar moustache,
crooning bad cabaret
in front of an ensemble
of overweight, alcoholic,
paid-by-the-hour musicians.
That didn't last long. Poor Anthony
ended up weighing three hundred pounds,
dying, arteries hard as cement,
in the arms of a male whore.
Not that there's anything wrong about that:
they were in love.
But it was sad.
(Acknowledgement: previously published in my second poetry book, Lionheart Summer, Picaro Press, 2011; reprinted by Ginninderra Press, 2018.)
Read more from Kevin Densley HERE
Kevin Densley's latest poetry collection, Sacredly Profane, is available HERE
Read more Almanac Poetry HERE
If you would like to receive the Almanac Music and Poetry newsletter we will add you to the list. Please email us: [email protected]
To return to our Footy Almanac home page click HERE.
Our writers are independent contributors. The opinions expressed in their articles are their own. They are not the views, nor do they reflect the views, of Malarkey Publications.
Do you enjoy the Almanac concept?
And want to ensure it continues in its current form, and better? To help things keep ticking over please consider making your own contribution.
Become an Almanac (annual) member – CLICK HERE.
One-off financial contribution – CLICK HERE.
Regular financial contribution (monthly EFT) – CLICK HERE.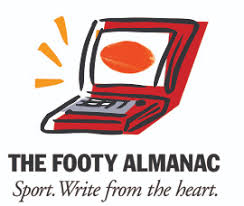 About
Kevin Densley is a poet and writer-in-general. His fourth book-length poetry collection, Sacredly Profane, has just been published (late 2020) by Ginninderra Press. He is also the co-author of ten play collections for young people, as well as a multi Green Room Award nominated play, Last Chance Gas, which was published by Currency Press. Recent other writing includes screenplays for films with a tertiary education purpose. He laments the extinction of Cascade Pale Ale and Kiwi Lager.