Almanac Poetry: Near Drowning at St Leonards Beach, Victoria, 1967
Near Drowning at St Leonards Beach, Victoria, 1967
Nearly drowned
when I was five.
My father saved my life.
Was paddling at St. Leonards beach,
not far from shore,
when I stepped into a pothole
and was suddenly out of my depth.
Couldn't swim.
Went down once.
Struggled to the surface.
Twice.
Battled up again,
to glimpse my father,
sprinting, splashing towards me.
Had gone down for a third time,
when I felt his powerful hands
take me under the armpits
and snatch me from oblivion.
My father and I have never talked freely;
we've certainly not discussed
the time he saved my life.
And never will.
(Acknowledgement: first published in Sacredly Profane, Ginninderra Press, 2020.)
Read more from Kevin Densley HERE
Kevin Densley's latest poetry collection, Sacredly Profane, is available HERE
Read more Almanac Poetry HERE
If you would like to receive the Almanac Music and Poetry newsletter we will add you to the list. Please email us: [email protected]
To return to our Footy Almanac home page click HERE.
Our writers are independent contributors. The opinions expressed in their articles are their own. They are not the views, nor do they reflect the views, of Malarkey Publications.
Do you enjoy the Almanac concept?
And want to ensure it continues in its current form, and better? To help things keep ticking over please consider making your own contribution.
Become an Almanac (annual) member – CLICK HERE.
One-off financial contribution – CLICK HERE.
Regular financial contribution (monthly EFT) – CLICK HERE.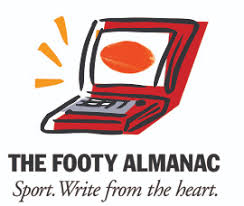 About
Kevin Densley is a poet and writer-in-general. His fourth book-length poetry collection, Sacredly Profane, has just been published (late 2020) by Ginninderra Press. He is also the co-author of ten play collections for young people, as well as a multi Green Room Award nominated play, Last Chance Gas, which was published by Currency Press. Recent other writing includes screenplays for films with a tertiary education purpose.