Almanac Poetry: Morrisons, Victoria
Morrisons, Victoria
Not a town;
a locality
on a bush road off the highway.
A dry, stony river bed
runs beside the road.
The hill overlooking the absent river
is pockmarked with old mine shafts.
A farm kid, exploring,
his father at the Great War,
fell in one and was buried alive.
Near the bridge is a small,
immaculately maintained
Mechanics' Institute hall.
But where are the people who'd use it?
Dad told me Uncle Cecil
lived here once.
But that was decades ago.
Read more from Kevin Densley HERE
Kevin Densley's latest poetry collection, Sacredly Profane, is available HERE
Read more Almanac Poetry HERE
If you would like to receive the Almanac Music and Poetry newsletter we will add you to the list. Please email us: [email protected]
To return to our Footy Almanac home page click HERE.
Our writers are independent contributors. The opinions expressed in their articles are their own. They are not the views, nor do they reflect the views, of Malarkey Publications.
Do you enjoy the Almanac concept?
And want to ensure it continues in its current form, and better? To help things keep ticking over please consider making your own contribution.
Become an Almanac (annual) member – CLICK HERE.
One-off financial contribution – CLICK HERE.
Regular financial contribution (monthly EFT) – CLICK HERE.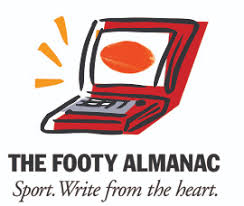 About
Kevin Densley is a poet and writer-in-general. His fourth book-length poetry collection, Sacredly Profane, was published in late 2020 by Ginninderra Press. He is also the co-author of ten play collections for young people, as well as a multi Green Room Award nominated play, Last Chance Gas, which was published by Currency Press. Other writing includes screenplays for educational films.