Almanac Poetry: Brother and Sister
Brother and Sister
i.m Thomas Scrimgeour and his sister Elizabeth, my great-grandmother
There's the studio portrait
of Thomas, a great granduncle,
in Australian Imperial Forces garb,
hands behind back, upright, strong,
gazing at the camera lens.
He poses in front of a backdrop
depicting a camp of army tents
under wispy, optimistic skies.
Six months later Thomas died of wounds
as a German POW,
shot through the lungs,
lost in the maelstrom of Fromelles.
Fritz, a great bookkeeper,
recorded his death for posterity.
.     .     .
I never met Elizabeth,
his sister.
She died in a distant country town
when I was eight.
The only memory I possess
is my family waiting outside her house
– I must have been about five.
Someone eventually knocked on the door,
but there was nobody home.
(Acknowledgement: a version of this poem originally appeared in Lionheart Summer, Picaro Press, 2011; reprinted by Ginninderra Press, 2018.)
Read more from Kevin Densley HERE
Kevin Densley's latest poetry collection, Sacredly Profane, is available HERE
Read more Almanac Poetry HERE
If you would like to receive the Almanac Music and Poetry newsletter we will add you to the list. Please email us: [email protected]
To return to our Footy Almanac home page click HERE.
Our writers are independent contributors. The opinions expressed in their articles are their own. They are not the views, nor do they reflect the views, of Malarkey Publications.
Do you enjoy the Almanac concept?
And want to ensure it continues in its current form, and better? To help things keep ticking over please consider making your own contribution.
Become an Almanac (annual) member – CLICK HERE.
One-off financial contribution – CLICK HERE.
Regular financial contribution (monthly EFT) – CLICK HERE.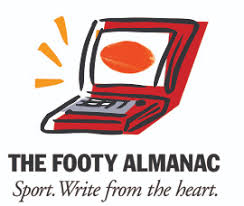 About
Kevin Densley is a poet and writer-in-general. His fourth book-length poetry collection, Sacredly Profane, was published in late 2020 by Ginninderra Press. He is also the co-author of ten play collections for young people, as well as a multi Green Room Award nominated play, Last Chance Gas, which was published by Currency Press. Other writing includes screenplays for educational films.