Almanac Poetry: Beyond Goyder's Line, South Australia
Beyond Goyder's Line, South Australia
Two nineteenth century graves
in the red, sandy earth
of Johnburgh cemetery
— no headstones.
An old council plan
shows where they are buried:
William,
who died aged three years nine months
"after four hours' illness",
and Ethel,
who passed away at nine months
of "teething and convulsions".
Their parents, my great-great-grandfather, Henry,
and great-great-grandmother, Mary Jane,
farmed, and ran the pub nearby,
in the middle of nowhere.
Recently, when I phoned a local
and asked if any visible sign remained
of William and Ethel's graves
(being unable to travel there in person),
he answered,
"There is nothing but shifting sand."
(Notes: the quotes relating to William and Ethel's deaths come from contemporary South Australian newspaper Death Notices. Goyder's Line concerns a line on a map drawn by South Australian Surveyor-General, George Goyder, in 1865, to separate, in his judgement, the arable area of the colony from the land unsuitable for crop growing and, therefore, any kind of intensive settlement. History has proved Goyder's Line highly accurate – north of the line, further into the outback, there are many ghost towns, and all kinds of architectural ruins, where people tried and failed to make a living in the harsh environment.)
For more from Kevin, click HERE.
Read more stories from Almanac Poetry HERE
If you would like to receive the Almanac Music and Poetry newsletter we will add you to the list. Please email us: [email protected]
Do you enjoy the Almanac concept?
And want to ensure it continues in its current form, and better? To help things keep ticking over please consider making your own contribution.
Become an Almanac (annual) member – CLICK HERE.
One-off financial contribution – CLICK HERE.
Regular financial contribution (monthly EFT) – CLICK HERE.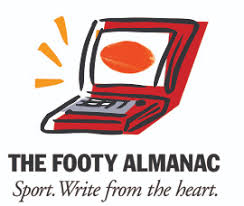 About
Kevin Densley is a poet and writer-in-general. His fourth book-length poetry collection, Sacredly Profane, was published in late 2020 by Ginninderra Press. He is also the co-author of ten play collections for young people, as well as a multi Green Room Award nominated play, Last Chance Gas, which was published by Currency Press. Other writing includes screenplays for educational films.